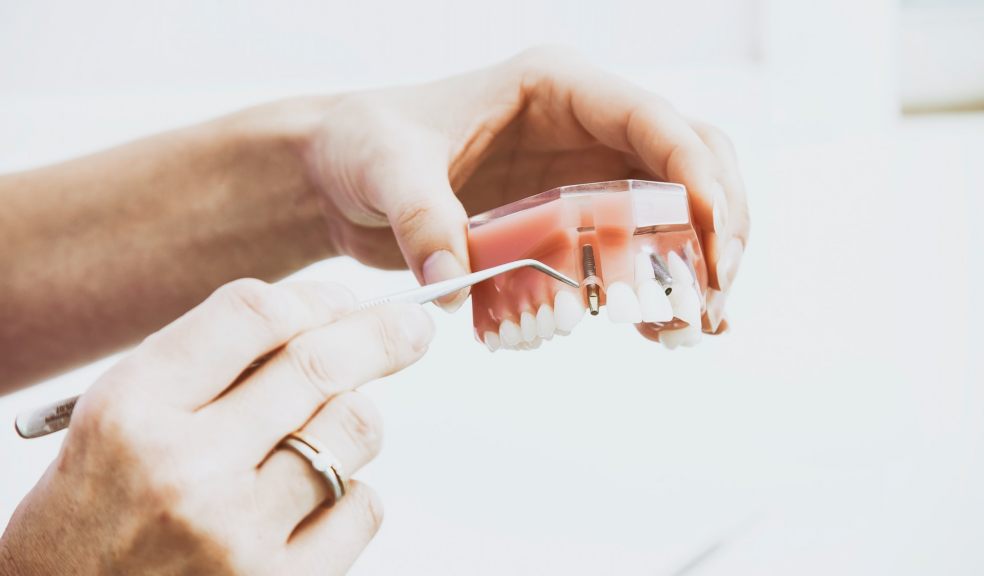 Teeth implants in Poland – Everything you need to know
Have you heard about the concept of "dental tourism"? Agreed it may sound weird, but it's actually not a new term. If you're unfamiliar with the phenomenon though, allow us to make it clear with the help of a simple definition. Combining your overseas vacation with your dental schedule is termed as dental tourism. Bet that'll give you a tickle!
Dental tourism is one of the most interesting fads to have emerged in the past few years. Come to think of it, it's a two-for-one deal, and rightfully so. You get to visit a foreign country to enjoy some sight-seeing and also plan to undergo the treatment you need for your teeth. Not just for dental needs, people these days plan such trips abroad to get treated for a variety of medical conditions, and that too within a budget. Doesn't sound like a bad deal at all, does it? 
Coming back to dental treatments abroad, the question arises, which country or city in the world is best known for such procedures, both cost and facilities wise? Well, the answer is Poland. As compared to countries like the UK or USA where the healthcare facilities are extremely expensive, Poland offers quite affordable dentistry along with world class care, services, and facilities. So if you were to opt for a procedure like teeth implants, you would save significantly while also getting access to the cleanest clinics and the most experienced dentists.
In this article, we will take you through the entire in-depth information about a teeth implant procedure in Poland. So stay put and stick with us till the end.  
Teeth implants – What are they and who are eligible candidates for them?
Teeth implant surgery is a type of dental treatment that has gained much popularity in the recent times. In this process, a certified dentist replaces a patient's natural tooth root with a screw-like post that's made of titanium. This is one of the most trusted and popular dental treatments that helps in fixing bad tooth alignments. In fact, people who undergo the process of tooth implants have noticed that their facial structure is preserved for a longer time and they feel the function of their biting capacity improve and work exactly like their natural teeth capacity. Therefore, it's known as the best method in order to eliminate the inconvenience that's caused by loss of natural teeth or severe damage to natural teeth.
In terms of who all can get them, anyone who has lost their natural teeth due to some mishap, accident, injury, or disease can get this treatment done. Mostly, people with older age express a lot of concern while deciding to undergo this process as there can be numerous complications in their case. With age, there are higher chances of people having underlying conditions like diabetes and high blood pressure, and in some cases, patients tend to have a strong medical history too. All these factors can cause hindrance while undergoing this treatment. Only your dentist who is aware of your medical history can advise whether or not you're strong and healthy enough to get a teeth implant done. Thus, to be on the safer side, make sure you consult them before going for such a treatment.
What is an immediate tooth implantation?
Immediate Tooth Implantation is a technique in which an implant is placed as a replacement for your natural teeth immediately without waiting for the osseointegration (fusing of the implant with the jaw bone). This is the traditional method of performing teeth implants that consists of 2 stages:
Placement of the tooth implant
Restoration period
The process of an immediate implant is quickly gaining popularity since today, patients often don't have enough the time to wait for the complete healing process which can easily take 6-9 months. 
Now this poses a very pertinent question – when an immediate implant can solve the purpose in such a short span of time, why go for an elongated traditional process at all? Allow us to answer that.
Although the immediate implant technique seems very appealing, it also comes with some disadvantages. Since it is quite rushed, the implant doesn't get enough time to heal which can create discomfort in the longer run. This is why experienced dentists prefer to go for the standard two-stage method, which means that your implants get enough time to heal and form new tissues. It gives enough time for the implant to integrate with the jawbone, which makes sure that it stays in place for a lifetime. 
Teeth Implant in Poland – Is it your best shot?
Teeth implants are extremely effective and are usually a one-time process that last you a lifetime. So why not have the treatment done somewhere thats known for its expert dentistry, like in Poland?
Poland welcomes a large number of patients every year, who travel from all over the world, to receive the best-in-class dental services, at a very affordable price. Dental clinics in Poland take patient trust very seriously, which is why they only use high-class technology, the best equipment and leading brands for implants like Friadent, Mis, and Alpha Bio. Their confidence on their equipment and techniques reflects in the fact that they provide you with 10 year guarantee once you've had your treatment done there. 
Now that you have a clearer idea about teeth implants and the quality of dentistry in Poland, join us as we take a closer look at two of the most important concerns from a patient's point of view – safety and cost efficiency. 
Is it safe to get teeth implants in Poland?
Safety is the first priority when it comes to any health treatment. When it comes to teeth implants in Poland, you can rest assured of being in the best hands.
All Polish dentists should be registered with The Polish Chamber of Physicians and Dentists, the main force behind the regulation of the country's dental industry. In order to maintain registration and continue practice, professionals have to demonstrate their skills and share their knowledge with a panel every 5 years. In addition to that, dental clinics in the country are regulated under constant observation by the Ministry of Health. This means if any foul play is done with any patient, the ministry has complete rights to take strict actions against the dentist and can immediately shut down their clinic. Because of such high standards and a zero negligence protocol, each and every patient can be assured of highly skilled and professional treatment along with a hygienic environment.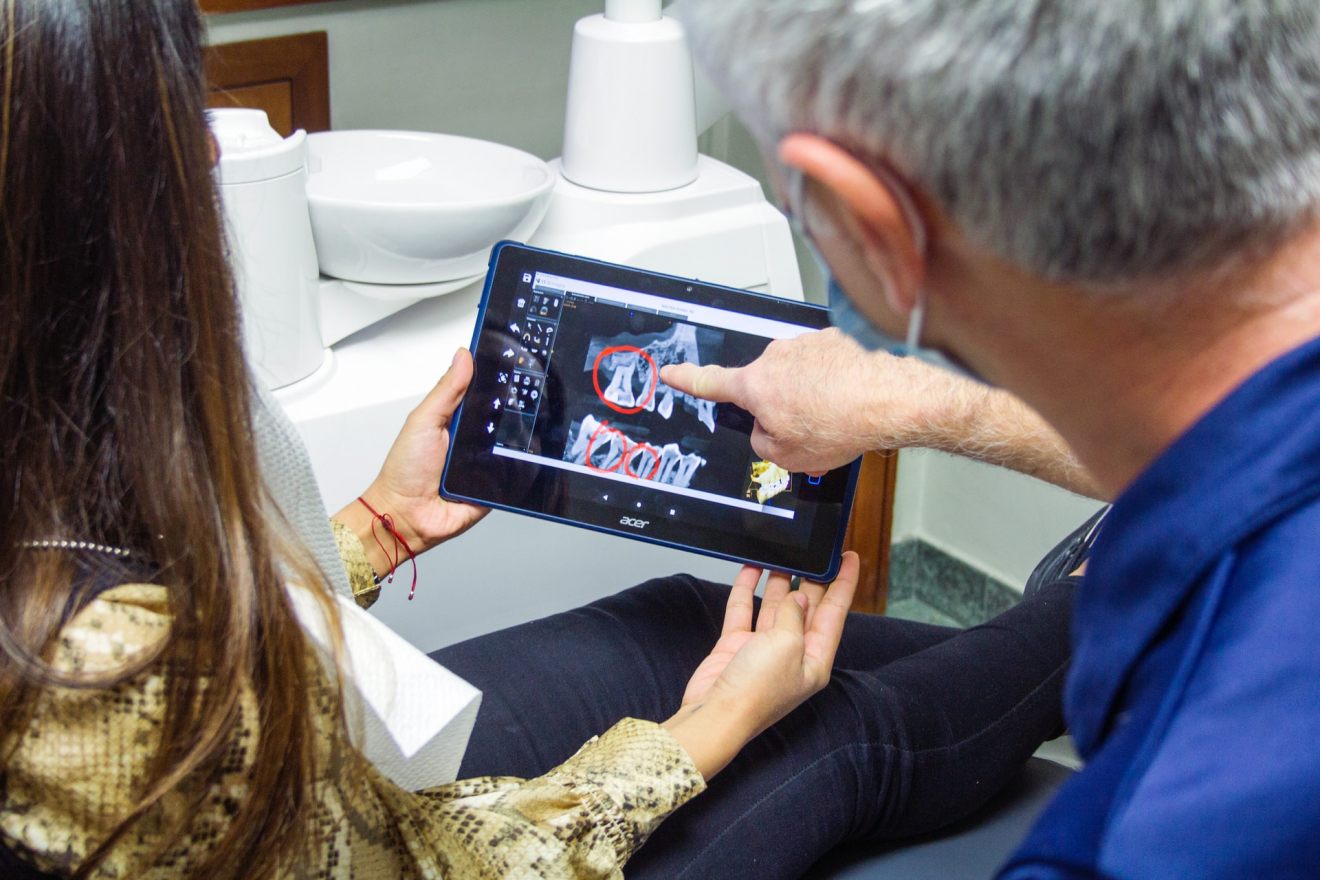 Cost of teeth implants in Poland
The average cost of a single tooth implant in Poland will cost you around £448 pounds, which is not a bad price at all considering the type of treatment. But there are a lot of additional costs you need to pay before or after having treatment and so the full cost of having an implant can end up being fairly expensive.
 Some additional things which might push the price up are: 
CT Scans (if required)
Consultation fees
Cost of airline tickets and accommodation if a follow-up visit is needed
Extra cost will be also be applicable if things don't go to plan and a patient ends up in an emergency
In order to avoid such additional costs it's always better to look for offers and packages that have these things included. Many reputed clinics provide packages that cover airline tickets, accommodation, food and any extra expenses that might be necessary. By choosing such a package, you can eliminate any worries over the cost of having treatment, so its important to take all factors into account before making a decision. 
We have covered almost everything that you need to understand before going through a implant treatment in Poland; here is an overview of why you should consider Poland if you're looking to have this type of dentistry work done abroad.
Here's a quick summary of the benefits of getting teeth implants in Poland
10 year guarantee 
Top-notch facilities and experienced dentists who abide by the highest industry standards
Cost effective treatment, compared to several other countries
Opportunity to visit tourist spots along with great food and decent accommodation
Direct flights from Austria, Germany, UK, Norway, Denmark, and many more countries
Online quote for treatment is available
Conclusion
Tooth implants are an extremely successful and popular dental treatment. They are quite long-lasting and a premier choice for patients as compared to bridges and dentures. Getting such a treatment done in a foreign country can help you kill two birds with one stone – high-class treatment, and the opportunity to explore the world. A teeth implant treatment in Poland is the most affordable option you can get as compared to the UK and US. Poland provides high-quality treatment without compromising on the quality of equipment and services.
We hope you found this article relevant and we were able to clear all your doubts regarding tooth implants in Poland. Don't forget to consult your dentist before taking a final decision regarding the treatment.