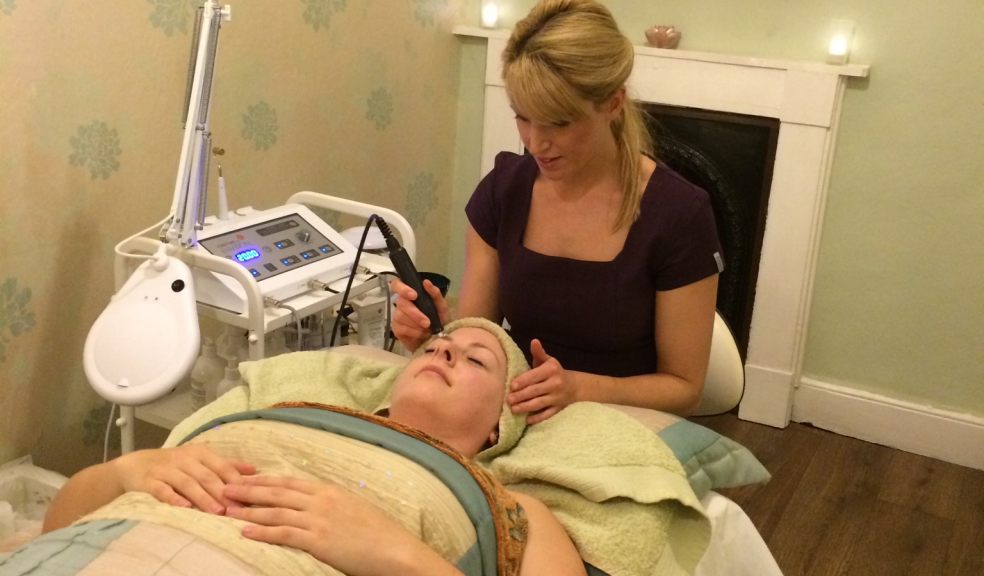 New facial vitamin machine for salon
Exeter's Skin Angels, by Purity Boutique Spa, is set to transform the skin of its clients, after investing in a new machine that delivers Vitamin A and Anti-Oxidants into the skin, which would normally take approximately 77 hours to provide topically.
The machine, named the Environ Ionzyme DF Machine, is a £5,000 investment and the spa is the first in Exeter's city centre to offer a vitamin facial treatment using it.
Owner, national award winner Mariam Badavi, comments, "We wanted to offer a treatment that would allow deeper penetration of the active ingredients that we already recommend in our facials and Environ products we sell. We are already seeing how delighted our customers are with the results."
Environ products contain ingredients that have been scientifically proven to provide skin with the essential cell signals and support molecules to prevent Vitamin A deficiency.
Mariam adds, "Vitamin A needs to be supplied in correct quantities to prevent deficiencies caused as a direct result of exposure to the sun, pollutants and environmental elements. Vitamin A deficiency is a condition which starts in early childhood, but usually only manifests itself in the second or third decades of life and thereafter."
The South African Plastic Surgeon Dr Des Fernandes, who is very highly regarded, formulated the Environ machine and products.
Skin Angels was set-up in 2013 offering education, advice and treatments for the skin.
The treatment is suitable for all skin types and is particularity effective at addressing sun-damage, pigmentation, premature ageing, dryness, uneven skin tone and scarring with measurable differences after just one session.
Treatments are personalised to each individual client and vary from a convenient 30-minute treatment to a more comprehensive 90-minute treatment (priced between £35.00-£80.00)