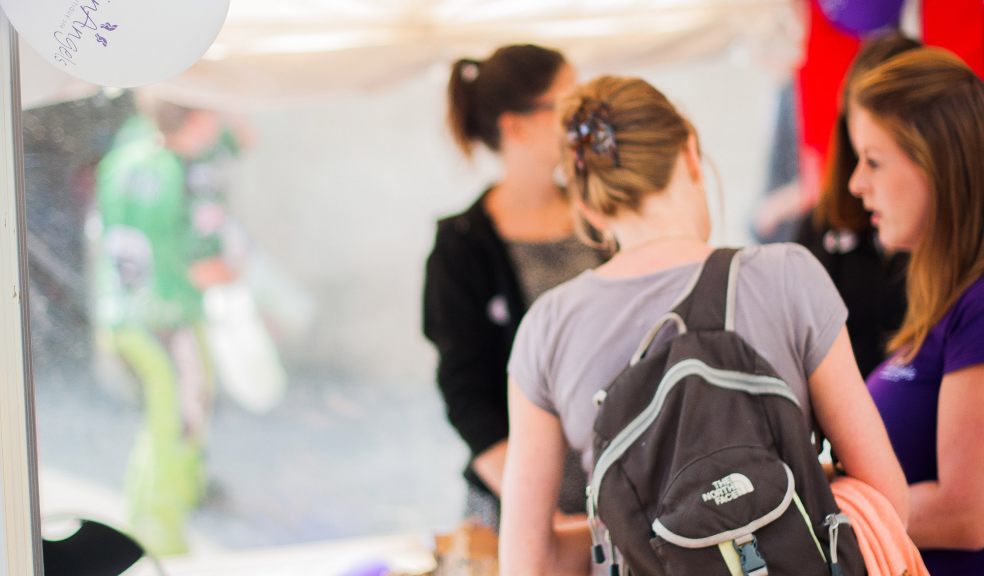 Most people risking skin damage
Members of the public in Exeter are still not wearing SPF on a daily basis, despite potential health risks, a recent survey reveals*.
The Skin Angels, Exeter's campaigning beauty therapists from Purity Boutique Spa, recently asked members of the public who were shopping in Princesshay if they were wearing SPF and only 26% of people asked said they were. This means that 74% were unprotected from damaging UVA and UVB sun rays.
The Skin Angels are on a mission to educate people young and old about the importance of year round sun protection.
Owner Mariam Badavi comments: "It is really important to wear SPF on uncovered skin, even on a cloudy day, as during day light hours UVA rays are present and are causing damage to skin cells."
Skin Angels ambassador, singer and song writer Clara Bond, also joined the team in Princesshay to entertain the crowds.
Clara says: "I'm delighted to be a Skin Angels brand ambassador. I really believe in looking after the skin from a young age and hope to help the team spread their important message. I'm even in the process of writing a song inspired by the Skin Angels mission!"
In 2014 the Skin Angels have visited Devon schools, including Exeter school and Maynard school, to present in assemblies and have been on hand at events such as the Tour of Britain and South West Festival of Food and Drink.
The UK charity, Teenage Cancer Trust, is backing the team in their efforts.
Any nurseries, schools, colleges or event organisers who would like to know more about Skin Angels can contact them at info@purity-skincare.com.
Further information about Skin Angels can be found at www.purity-skincare.com. Follow on Twitter @Skin_Angels or Facebook.
*112 people were asked 'Are you wearing SPF today?' in Exeter on Saturday 4th October.