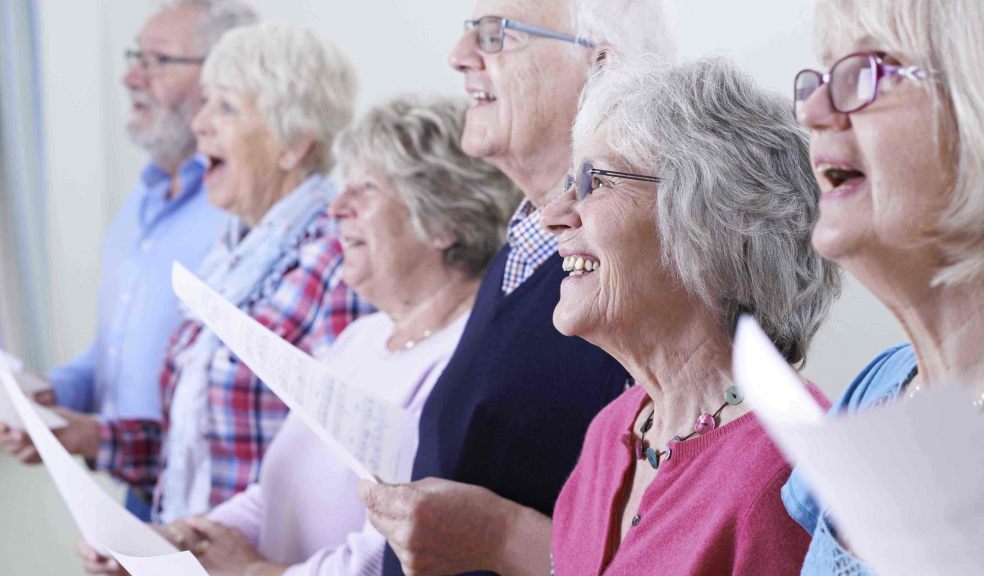 Care provider launches Singing for Wellbeing at community hospital health hub
Local leading care provider Home Instead Senior Care® Exeter and East Devon announces the launch of a new 'Singing for Wellbeing' programme at Budleigh Salterton Community Hospital Health and Wellbeing Hub.  Open to all with an interest in improving their wellbeing through singing, it will be particularly beneficial for dementia, stroke recovery, Parkinson's, heart and lung conditions.  The events will be free of charge and commence on Thursday 8th November, 1.30 – 3pm, and thereafter alternate Thursdays - all are welcome, and no booking required.
Specialising in the highest-quality care for older people in the comfort of their own home, Home Instead Exeter and East Devon is owned by Mark and Vanessa McGlade, who have been proactive in organising, and funding, many events to bring people together and encourage local community engagement.  They have fully funded this project including booking Naomi J. Blundell, a teaching musician who teaches violin and piano from her home in Exmouth, and in her local primary school.  Naomi will provide singing for all of wellbeing sessions for Home Instead. 
Naomi said: "I was delighted when Mark and Vanessa asked me to lead these wonderful new social sessions. Research shows that the act of singing releases endorphins and can reduce symptoms of anxiety and depression. Singing with a group, learning new songs and remembering familiar songs helps to foster a sense of pride and achievement in ourselves, which is all important if we have had a knock to our confidence following health difficulties such as a stroke."  She adds: "Singing can also help people experiencing memory loss associated with dementia or stroke, as they are sometimes able to recall memories of song lyrics and melodies, taking them back to happier times."
Mark McGlade – Managing Director said: "Vanessa and I feel it's very important to reinvest in our local community and to actively engage in helping to bring people together.  The main purpose of creating the new 'Singing for Wellbeing' sessions is to forge groups of new friendships.  Singing together can help combat loneliness and isolation by giving people a reason to get out of the house, and in the case of both stroke and dementia this is incredibly important."  He adds: "We also wanted to make these sessions completely free so that it is open to all.  On arrival, following a friendly welcome, there will be time designated for a chat over light refreshments; a chance to meet new and old friends, share experiences and generally relax before we start to sing."
www.homeinstead.co.uk/eastdevon