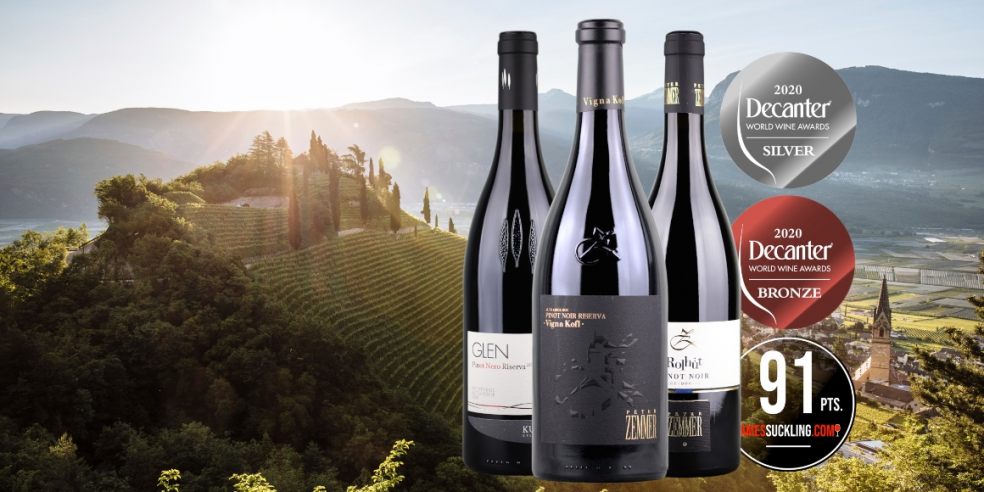 Where to experience some of Italy's best Pinot Noir online this Mother's Day
If you love Pinot Noir, you won't want to miss this upcoming tasting event from boutique Italian wine specialist Independent Wine. The session – which takes place on Thursday 11th March – will focus on three premium Pinot Noir wines from Alto Adige, a region known for producing some of Italy's most elegant reds.
Fully focused on fine wine, the virtual tasting session will walk attendees through three high-end Pinot Noirs. Unlike many online wine tastings, each ticket includes three full-size (750ml) bottles of award-winning wine:  Peter Zemmer Pinot Noir Rolhut Cru, Kurtatsch Pinot Noir Riserva Glen Cru, and Peter Zemmer Pinot Noir Riserva Kofl Cru.
As well as three full size bottles of premium quality wine, the ticket price also includes access to a private Zoom call at 6pm on Thursday 11th March. Each wine explored during the session is grown at a different altitude on the slopes of the Dolomite Alps, ranging from 450m to 1,030m above sea level. As attendees sip along at home, they'll learn about how the differences in altitude impact the flavours of the finished wine.
The event is led by a Wine and Spirits Education Trust (WSET) qualified wine expert. As well as giving an in-depth explanation of the wines, they'll also be able to offer insight into why Pinot Noir from the Dolomite Alps is so special.
Noticing a gap in the market for premium virtual wine tasting, Independent Wine developed this – and its upcoming online tasting events – for connoisseurs and enthusiasts. It's an excellent introduction to fine Italian wine for those who already have some knowledge, but want to learn more.
The event takes place just a few days before Mother's Day, making it the perfect way to get together and reconnect with family. Tickets cost £99 per device, so it's possible to gather your household around one laptop for the session.
For more information – and to reserve your place – visit Independent Wine's website.