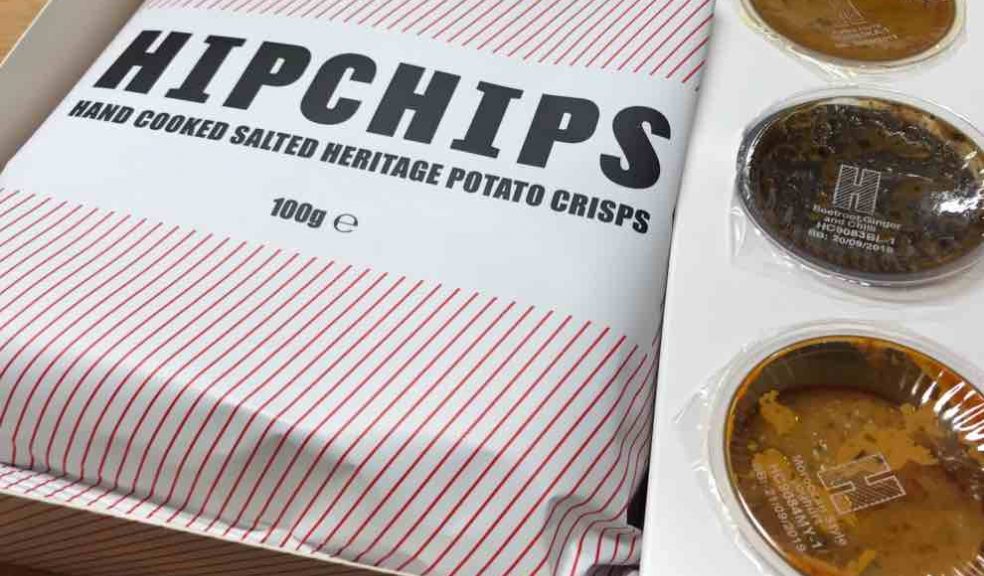 Soho favourite HIPCHIPS launches brand new range of crisps and dips boxes
Having launched on Old Compton Street in late 2016, HIPCHIPS set out to reinvent the potato crisp by pairing hand-crafted crisps with a selection of fresh, sweet and savoury dips and successfully bringing an entirely new eating concept to London.
Fast-forward to 2019 and following the triumph in Soho, HIPCHIPS is pleased to announce that its crisps and dips will now be available nationwide with a brand-new range of products – boxes of either savoury or sweet crisps and dips available exclusively in over 100 Sainsbury's stores from 9th April 2019.
From the get-go, HIPCHIPS has paired hand-made, perfectly crunchy potato crisps with a diverse range of delicious savoury and sweet dips from the sanctuary of the Soho-based parlour and now the hand-fried, heritage potato crisps and tasty dips will be available for crisp-lovers all over the country in a handy grab and go box.
Whether the crisps and dips are grabbed for a picnic, a night in with a film, Friday's in the office or the best journey snacks imaginable, the boxes will be serving up the trademark crunchy crisps and each box will come with three of the store's most-popular dips from the last three years.
Customers will be able to choose from either the Savoury box containing sea-salt dusted crisps with a Moroccan Style Yoghurt, a Beetroot, Ginger and Chili and a Katsu dip, or go for the first sweet crisp and dip offering in the UK – the same heritage potato crisps but coated with cinnamon sugar and come with a Salted Caramel, a Passion Fruit and a Chocolate dip.
The HIPCHIPS boxes will be found on the crisps and snacks aisle of Sainsbury's stores across the UK.
Lovers of HIPCHIPS and newbies can be safe in the knowledge that the boxes are of the upmost quality, with the dips having been specially developed by HIPCHIPS'Executive Chef Scott Davis using only the best ingredients, and the hand-cooked crisps are cut and fried from the same heritage potato farmers that have been supplying the Soho store.
Tim Sutton, General Manager of HIPCHIPS has said: 'The question I am most frequently asked is 'when are you opening near me', so now we are proud to be bringing the HIPCHIPS experience to consumers across the UK. Getting a HIPCHIPS fix just got a lot easier!'