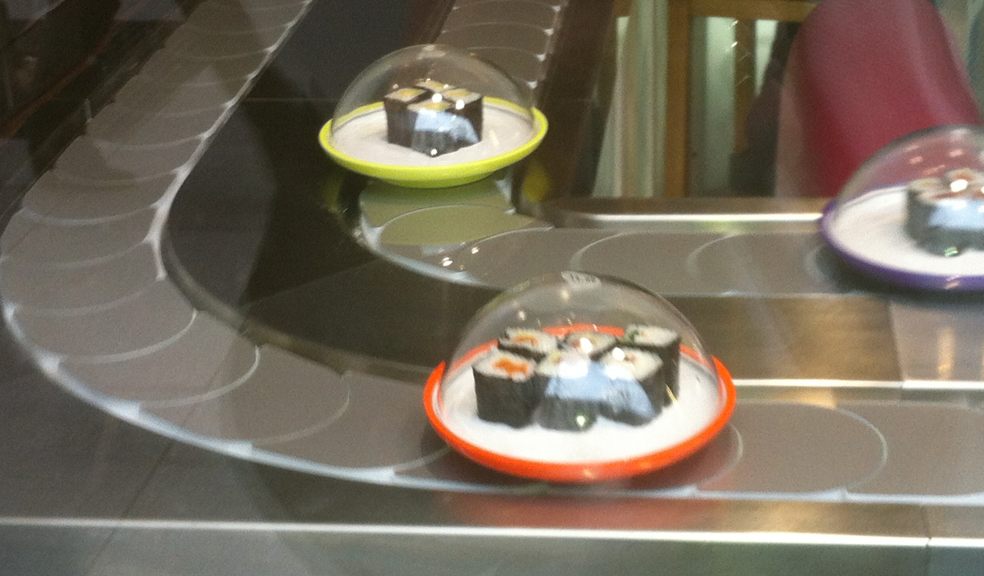 Hip, hip hooray! YO! Sushi opens in Exeter today!
Today is the day we've all been waiting for, as Princesshay prepares to welcome its newest restaurant YO! Sushi to the wide choice of cuisines already available at the city centre. The Lord Mayor is due to cut the ribbon at 11.30 this morning.
Why not pop in and sample the menu. YO! Sushi's food is fresh, seasonal and prepared daily by trained chefs. With 91 dishes to choose from, the conveyor belts are always stacked with delicious offerings so you can start eating straight away. And the colour coded pricing system means you can control how much or little you spend. There's no faster way to enjoy nutritious delicious food instantly.
Why not do a review of YO! Sushi or any Exeter restaurant for The Exeter Daily and post at http://www.theexeterdaily.co.uk/node/add/article