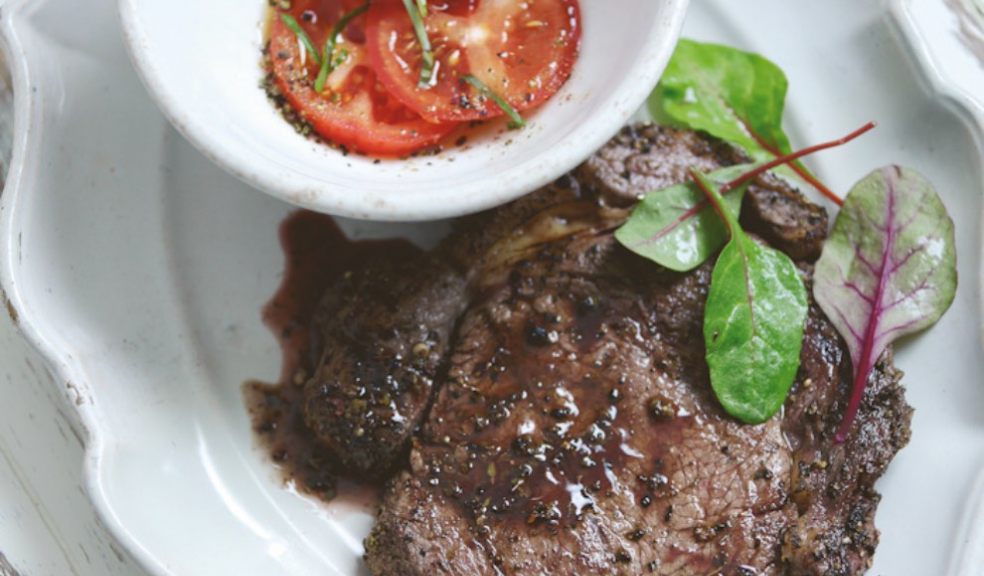 Free cookery tutorials as National BBQ Roadshow comes to Devon
People will be able to hone their grilling skills for free this week when the National BBQ Roadshow comes to the Devon County Show.
The three-day event takes place at Westpoint Showground, Clyst St Mary Exeter from Thursday through to Saturday.
As well as featuring numerous food stalls and live music, visitors will be able to see Brian "The Grillmaster" George sharing his 25 years' experience BBQing.
Mr George will be giving demos on how to make everything from mouth-watering burgers to sizzling skewers, as well as giving top tips on how to make the most out of your BBQ - whether it is gas or charcoal.
He has recipes to suit every palate and dietary requirement from meat lovers to vegans. 
Speaking ahead of the show, the roadshow's founder said: "BBQ season is well and truly underway and it's great to be back in Devon.
"It's been a tough couple of years with Covid so it's fantastic to be able to put on an event with no restrictions.
"We're making the most of this and have a great show which is jampacked full of music, stalls and tutorials which anyone and everyone can take something away from.
"Whether you are a seasoned BBQer or are thinking about buying your first charcoal fire - we've got something for you.
"The demos and samples will give you loads of ideas to get cooking and I love nothing more than showing people why outdoor grilling is so great.
"BBQing is a real art but it is great fun so wherever you are on that journey there will be something for you.
"There will also be loads of live music, drinks and a fantastic atmosphere to soak up for the whole family.
"All in all it's set to be a great show and we'd encourage everyone in the area to come along - it'll be well worth the trip."
As well as showcasing his usual array of recipes, Mr George will also be sharing some of his "Barbi on a Budget" hacks which he made specifically as the cost of living crisis bites.
He explained that with prices rising, he thought people would appreciate advice on how to get the most out of their BBQ.
He added: "BBQing should never be a pastime of the wealthy - the more inclusive it is the better.
"That's why we are sharing some amazing and simple recipes for people to follow if they want to enjoy a BBQ without breaking the bank."
The demos will take place each day of the event from 11am until 7pm. 
BEST-EVER BURGER WITH PANCETTA, AVOCADO & BLUE CHEESE BUTTER

How the humble burger has grown-up, so discount it at your peril. Food snobs may try to decry, but I think a properly made and grilled burger, with proper add-ons is just about unbeatable – and for me the only way to eat – rare in a bun using your hands!

Serving Size
4 (or 2 very hungry people)
What you need

500g best fillet steak, minced
1 small red onion, finely chopped
1 green chilli, finely chopped/deseeded
1 tbsp sea salt
2 tsp's rainbow peppercorn, crushed
8 rashers pancetta
1 Avocado, peeled, de-stoned and sliced
125g unsalted butter
75g blue cheese
4 sesame buns
What you do

Soften butter and mix with blue cheese, form into roll and chill

Mix steak mince, onion, chilli, salt & peppercorn and form into four patties

Sear patties on both sides on high then grill 3-5 minutes per side on medium heat

Grill pancetta rashers on foil tray on high heat

Halve buns and light brush cut half with olive oil then warm through on medium heat.

Place slices of avocado on the pancetta rashers and allow to warm through

Slice butter roll and place one slice on each bun base, then build with patty, another slice of butter, pancetta and avocado – serve immediately to rapturous applause!
SIZZLIN' SEA BASS WITH FENNEL & SWEET BASIL
Sea Bass is probably my favourite fish and when grill-sautéed with fennel & basil, it simply moves onto another plane. The foil helps keep the fish moist and in-shape, if you feel brave try searing the skin and serve skin side-up!

Serving Size
4
What you need

Sea Bass fillets (unskinned) x 4
Fennel bulb – grated
4 finely sliced garlic cloves
5g roughly chopped sweet basil
5g chopped flat-leaf parsley
1 Lemon – sliced
10g sea salt & 5g black peppercorn
5g fennel seeds
25ml olive oil
Plus 4 sheets cooking foil
What you do

Cut diagonal lines across skin of sea bass

Mix fennel, garlic, basil, parsley and place equal amounts on each foil

Place fish skin side up on top then sprinkle with salt, pepper and fennel seeds, drizzle over oil, place lemon slices on top then wrap foil over to form parcel.

Place foil parcels on medium heat and grill for 4-5 minutes each side or until fish is opaque.