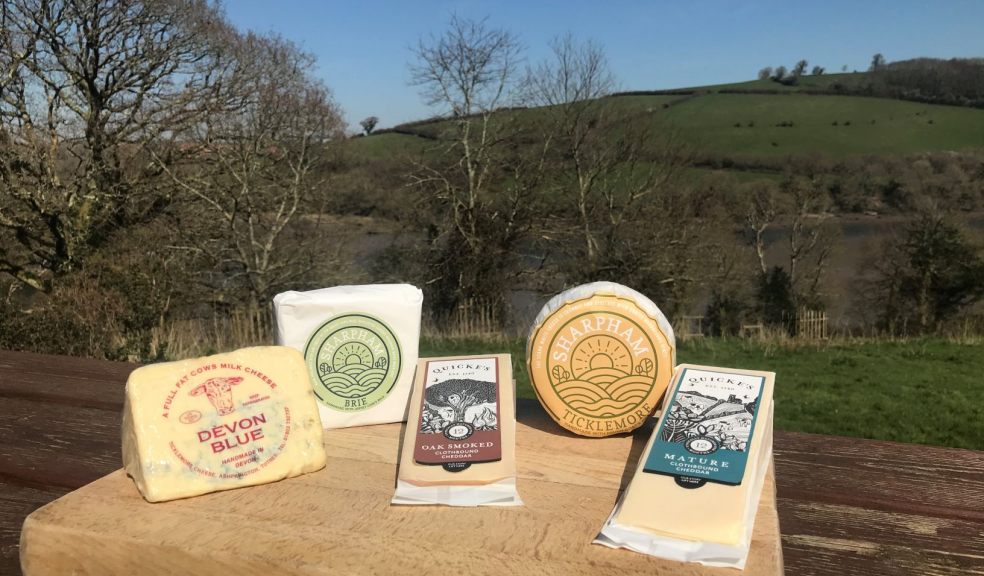 The Essential Devon Cheese Board – the best of Devon to your door
A collaboration between Devon's finest cheese-makers brings you the Essential Devon Cheese Board featuring five artisan cheeses, delivered to your door. Each cheese is made with milk from cows and goats that have grazed Devon's luscious pastures, crafted with over 100 years of skills and nurtured with love until ready for your cheese board. The essential cheese lover's box will be delivered to your door with no contact necessary.
The board includes the Devon classics; Sharpham Brie, Quickes Mature Cheddar and Ticklemore Devon Blue, plus a 'Grader's Choice' from both Sharpham and Quickes.
Customers will receive five pieces (circa 300g each) of artisan cheese individually wrapped along with tasting notes for each, all boxed up and ready to go.
The Essential Devon Cheese Board costs £20 and is available for home delivery from www.sharpham.com where you will also find a fantastic selection of wines, all made on the Sharpham Estate with grapes grown in the beautiful Dart Valley.
For further information on Sharpham Cheese, please visit www.sharpham.com. Follow Sharpham Cheese as @sharphamcheese on Twitter, Facebook and Instagram.