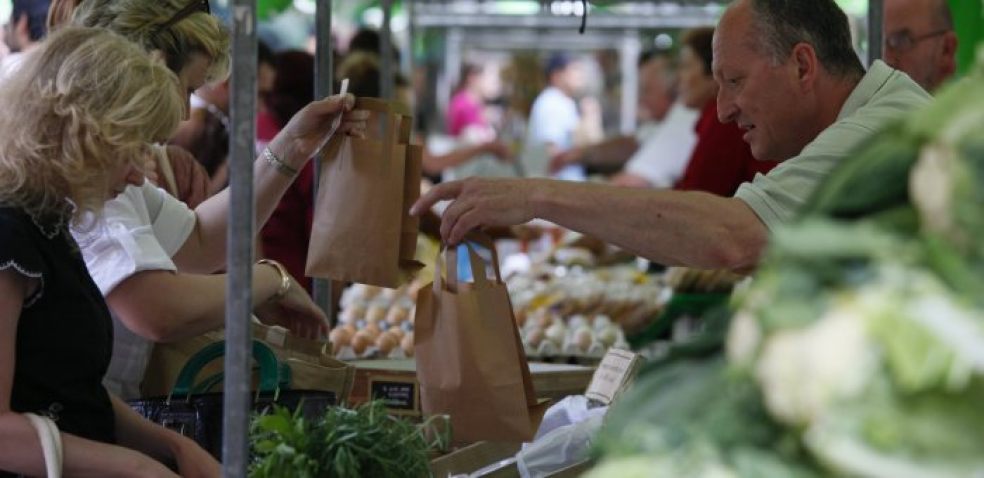 Disruption to Exeter Farmers' Market
This week's Exeter Farmers' Market is cancelled "due to unforeseen problems" (Thursday 12 June).
The disruption to the market is due to the extensive works being carried out on the pavement area at the junction of Fore Street and South Street in the city centre.
It was originally hoped that the market would only need to be cancelled for this week but unforeseen problems mean that the site will now be unavailable next week as well.
David Lewis, Exeter City's Council's Events, Facilities & Markets Manager said: "It is very disappointing, for the producers and their customers, that we are having to cancel the market for a second week.
"Devon County Council who are managing the works on site have done all they can to make the area available but the amount of work involved means that they have informed us that it is impossible to get the site ready for 12 June.
"We don't have any other options available to relocate the market so we have reluctantly informed the producers that the market will need to be cancelled for a second week.
"The market will return on Thursday 19 June and we urge everyone to visit to support our wonderful local food producers who do such a great job to keep the market thriving."
A spokesperson for Devon County Council said: "It is very unfortunate that we are unable to keep to the original schedule but there were several unforeseen problems and it is impossible to leave the area in a condition that would allow the market to be staged safely."
Exeter Farmers' Market is one of very few in the South West that is staged weekly and is also one of the longest running farmers markets in the country having been established in 1999. The market opens for business from 9am until 2pm every Thursday and products available include meat, poultry, vegetables, bread, fish, eggs, pies and cakes, cheese, honey and beer.