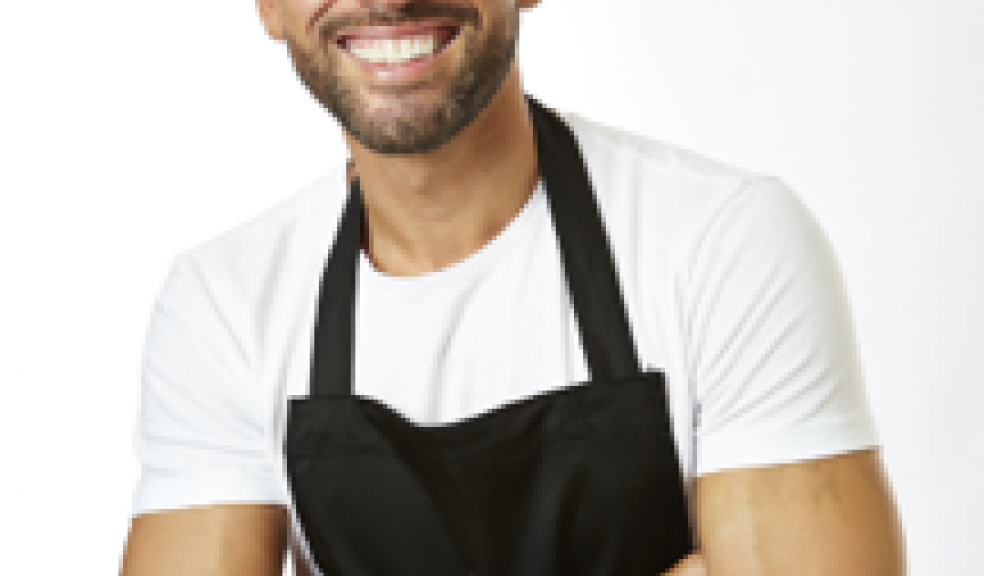 Burts puts the crunch back into lunch!
TV chef Dean Edwards has teamed up with Burts Chips to encourage crisp lovers across the region to put the crunch back into lunch, with 'The Ultimate Crisp Sandwich'.
Bristol-born Dean has used Burts' legendary core range to develop delicious sandwiches to jazz up lunchtimes this summer.
For those in the know, there's nothing quite like a crisp sandwich. In an age where lunches are increasingly al desko and disappointing, Burts Chips, makers of artisan hand-cooked potato crisps, has partnered with Dean to encourage Brits to have a lunch to actually look forward to. Dean brought three delicious examples of these unique crisp sandwiches to our very door. 
"We chose Burts for its individual flavours and we chose the recipes for being easy, delicious and accessible to source," said Dean. 
Keeping it local remains one of the most important factors of the campaign, and this is why Burts and Dean have decided to become a team in this campaign.
"The potatoes and seasoning are all sourced locally - this is a very important factor."
Dean grew up eating crisp sandwiches and with his innovative recipes which he describes as "exciting and different but achievable and really quick", he hopes to encourage and inspire the public to make their own this summer.
Dean has used Burts' core range of eight flavors to create big, bold sandwiches. We all know people who sneak crisps into their sandwich, so Burts' recipes highlight the best ways for snacking fans to enjoy their favourite crisps.
Drawing on the rich, authentic meatiness of Devon Roast Beef, try a twist on a Sunday Roast staple with a recipe for a Yorkshire Pudding full of crunchy texture and authentic beef flavour.
For a club sandwich with extra fire, try the Spicy Chorizo club, a triple decker complemented by light-fried chorizo in the filling.
If you're after something a little different, try an oozingly cheesy quesadilla with guacamole and crunchy Thai Sweet Chilli.
Have an appetite for a classic? The traditional cheese and pickle sandwich has had a crispy makeover, with Sea Salt and Malted Vinegar adding an extra layer and savoury sensation.
For a spicy seafood combination, zingy Firecracker Lobster crisps add a tantalising crunch and exotic heat to prawn cocktail.
If you're after a seriously meaty mouthful, try a Burts steak baguette. The superb seasoning of Sea Salt and Peppercorn crisps adds depth to the sandwich and bring out the sumptuous steak and stilton.
Tempted to taste something full of with fresh vegetables? Vintage Cheddar and Spring Onion combine with the vibrant flavours of tomato, basil and mozzarella for a perfect summertime roll, adding a delicious extra crunch with every bite.
Lastly, egg mayonnaise has been given a luxury makeover, with truffle oil and the original Burts flavour, Sea Salt, for a perfectly posh lunchtime treat.
Burts' Facebook page is hosting a competition, calling on the wisdom of the public to decide what the best flavor is. The public will be asked to vote via a simple like, comment, retweet or tag process.
Over eight weeks, each of Dean's recipes will be pitted against each other to confirm which really is the best of the flavour combinations when it comes to a crisp-filled lunch.
In an eighth and final week, one of Burts fans will be chosen to receive a box of each of the eight core flavors so they can create their own 'ultimate crisp sandwich' from each flavor following Dean's recipes. This will be published on the Burts website.
To quote Dean and the Burts promotional slogan "If you're going to do it you might as well do it right."
To find out more visit www.burtschips.com