7 Foods That Taste Better During Spring
Spring is almost here. As the earth renews itself during the season of regrowth, mother nature blesses us with abundant gifts in the form of colorful flowers and delicious fruits and vegetables. This gives us the perfect opportunity to revive our bodies by leaving behind the rich and heavy winter foods, and embracing all things light and fresh. 
To help you get ready for the season of renewal, we've compiled a list of some of our favorite foods that taste better during spring.
1- Asparagus
Rick in vitamins K and B, copper, selenium, and many other essential nutrients, asparagus is basically the star vegetable of springtime. You can boil it, braise it, puree it, or grill it, regardless of how you choose to eat it, this versatile veggie is both tasty and nutritious. Grilled asparagus seasoned with lemon and olive oil pairs greatly with grilled salmon or steak. The key to grilling asparagus to perfection is using a quality pellet smoker as the slow and low smoke will give it a unique and rich flavor unlike any other. However, quality pellets are essential to achieve that, so before you buy the first one you find within your budget, take the time to shop around to make sure that you end up with a quality one that you can enjoy for years to come. With a quality smoker or grill, you can finally let the asparagus fest begin!
2- Arugula
Arugula is rich in calcium and potassium as well as vitamins A, C, and K. Unlike many other milder-tasting greens, arugula packs a punch of peppery crunch that can add a distinctive flair to salads and many other cold dishes. You can get fresh arugula during summer but the springtime version is a little more subtle, giving you the perfect balance of flavor without being too overpowering.
3- Radishes
Although they may not be the most popular springtime vegetable out there, radishes are definitely some of the healthiest. These undervalued vegetables are packed with essential nutrients that are vital for our overall well being, but perhaps their most prominent benefit is that they can significantly boost the health of our digestive systems as they're great at cleaning both the stomach and liver of waste and toxins. You can choose to lightly cook them or even juice them, but these super detoxifiers are best eaten raw. They can add a sharp and refreshing crunch to pretty much any dish, from salads and steaks to burgers and tacos.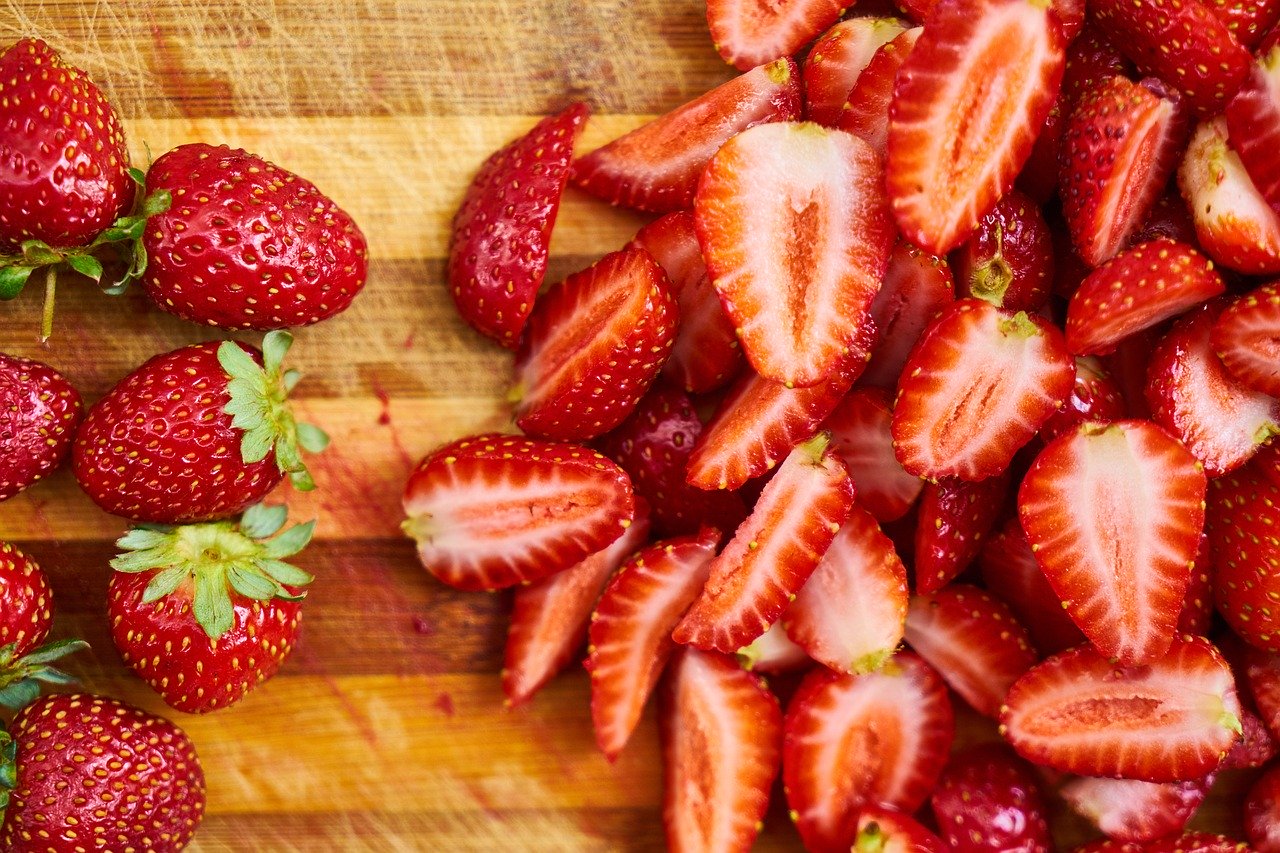 4- Strawberries
Strawberries are amongst the last fruits to show up near the end of the season. These heart-shaped fruits are packed with vitamins, fiber, magnesium, and potassium as well as a particularly high level of antioxidants. Aside from eating them raw, you can freeze them and add them to smoothies, or you can add them to your oatmeal or chia pudding for an antioxidant-rich breakfast.
5- Baby Artichokes
Artichokes are loaded with folic acid, vitamin C, and many other minerals that help reduce our cholesterol levels and ensure optimal metabolic cell function, among other benefits. While artichokes can be found pretty much year-round, baby artichokes that grow in springtime have the biggest hearts, and they typically taste sweeter than their full-sized cousins. They're also much easier to prep because, with baby artichoke, you won't have to remove the tough inner part, as the entire thing is edible! For a refreshing springtime recipe, pair braised baby artichokes with fish or chicken, or add them raw to a salad along with mushroom, and parmesan cheese.
6- Fava Beans
Fava beans are rich in vitamins, minerals, fiber, and protein. These nutrients can offer an impressive myriad of health benefits, from improving motor function to boosting our immunity and much more. Unfortunately, these magic beans are almost exclusive to springtime so if you see them anywhere, get them while you can.
7- New Potatoes
Yes, regular white potatoes are perfectly fine but new potatoes that peak in the late spring to early summer are smaller, sweeter and firmer than their larger counterparts. They're also much less starchy, which makes them perfect for salads or roasting.
Thanks to the imported produce section that you can find at most grocery stores, you might have access to all of these foods year-round, but trust us when we say that eating fruits and vegetables that are locally grown and freshly picked during their high season will taste and even smell much better than their imported counterparts. So before you hit the market, make sure that these warmer-weather foods are on your grocery list.