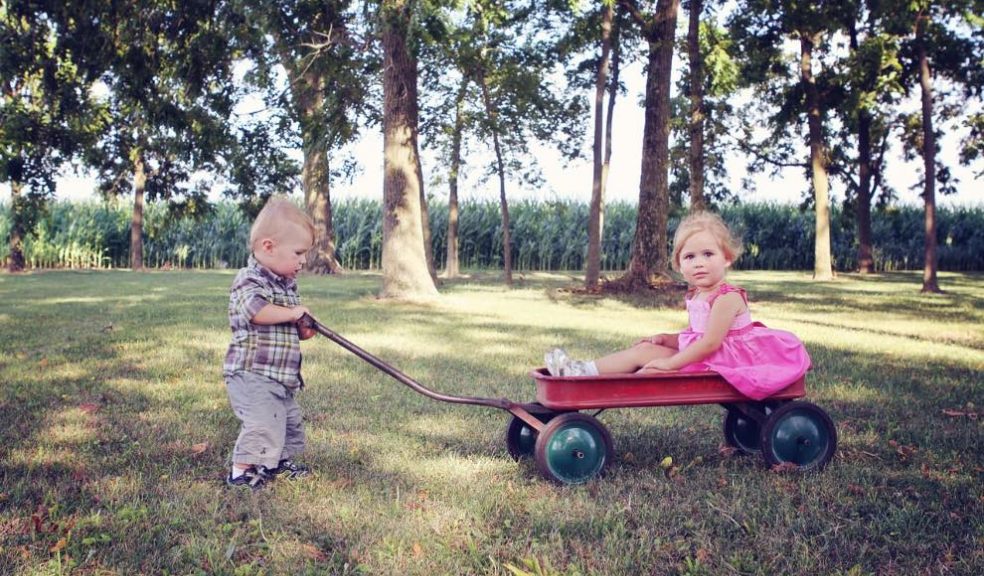 How to choose a collapsible wagon for kids
When your toddlers grow up and need more space than a stroller, you should consider a toddler's wagon. It has enough space not only for your kids but also for their necessities. Depending on your need, you can purchase two-seated wagon or three-seated wagon.
Toddlers wagon allow you to carry your kids along with their requirements easily in the park, beach or school. They are straightforward to carry. If you have a look at other mums, you will see that they are using the wagon for kids where they need it. You can also keep a toddler wagon with you on the go. There are different kinds of carts out there on the market, including folding carriage, collapsible wagon, outdoor wagon, all-terrain kids' wagon, beach wagon. 
You can carry them in two ways - pulling or pushing. So, when you think of a picnic at the park, consider bringing a kid's wagon with you. They are not so bulky, so they easily fit in your car. While arriving on the spot, you are free to do anything because the wagon you have brought with you can do everything for you. 
Your kids may become tired walking for long-distances. On the other hand, it's hard for you to move your kids around. In this case, a toddler wagon can come handy for you to assist. It is beneficial for both you and your kids.
In this article, I am going to share you the same things I consider to choose a collapsible wagon for my kids. It can help you to save your time because I have already done the daunting task of research for you.
What is a wagon for kids?
I think I have already cleared you about this query earlier. So, writing a paragraph to answer the question will make you bored and spend some valuable time for both you and me. However, a toddler wagon is an alternative to a baby stroller that does the same thing for your kids.
Do you need a wagon?
Does your little one find difficulties in her stroller due to her growth? Then you might need a wagon for your baby. If you plan to go to the beach to spend the holiday, you never want to carry more substantial things in your hand. Also, as the sea-beaches are likely to sunny, a wagon for kids with a canopy can save your little one from the burning sun.
If your child is eager to walk in the park, you might not want to walk them on the rough surfaces for their safety. In this case, a wagon for your baby plays an important role.
Consider budget
You might think that the more expensive a wagon is, the more benefit it provides. But things are different. An expensive wagon is not only the thing you need. Instead, you have to consider other related items here. 
You should go for the wagon that best suits your kids. If you can combine the two budget and its usability, you will end up finding the best one.
Which wagon you need?
Space of a wagon is a crucial thing you have to consider. Considering your need, manufacturers make different sizes of the cart for your kids. Some of you may find a two-seated wagon. Perhaps, you have two kids, or you need the space to keep the necessary things for your baby, including toys, towels, a hefty picnic blanket  and so many other things. 
You can also buy a three-seated wagon for your toddlers available in the market. If you want a multipurpose toddler wagon, you should buy 3-in-1 wagons.
Why do you need a collapsible wagon?
The most important feature of a collapsible wagon for your kids is its portability. You can carry the cart with you anywhere you want. 
Collapsible wagons are made of plastic, metal, or wood. It is long-lasting and provides excellent comfort for your baby. 
Have a look at the terrain and tyres
Types of tyres play a vital role on the surface where the wagon will move. If the surface is rough or flat, you can choose air tyres. On the other hand, if you think to use your baby's wagon on the beach or camping trip, you should also consider air tyres. 
But rubber tyres are great for flat surfaces like the sidewalk as well as pavement. So, make sure where you are going to use the wagon and then purchase the best one for your kids.
Canopy is needed, but why?
Depending on your outing, you need to choose a wagon with or without a canopy. If the weather is mild, you can use a toddler wagon that has no canopy. On the other hand, if the weather is rough and there is a chance to rain, you should go for a wagon with a canopy. Also, beaches are most likely to be sunny. In this case, you should also use a wagon with a canopy to save your little one from the scorching sun.
Consider the wagon's weight and dimensions
A lightweight buggy having enough space is preferable to a heavyweight one. They are easy to carry as well as do not require a lot of space in your storehouse. So, a collapsible wagon for your kids should be the best option for you to consider.
Final Verdict
Before planning to purchase a wagon for your kids, it is essential to know some crucial things about a cart. Otherwise, you will end up buying the wrong one. You also have to consider your budget. You should not think that the pricey wagon is all you need. You can find the best one for your cute kids on your fixed budget. All you need to do is to spend some time before buying one.