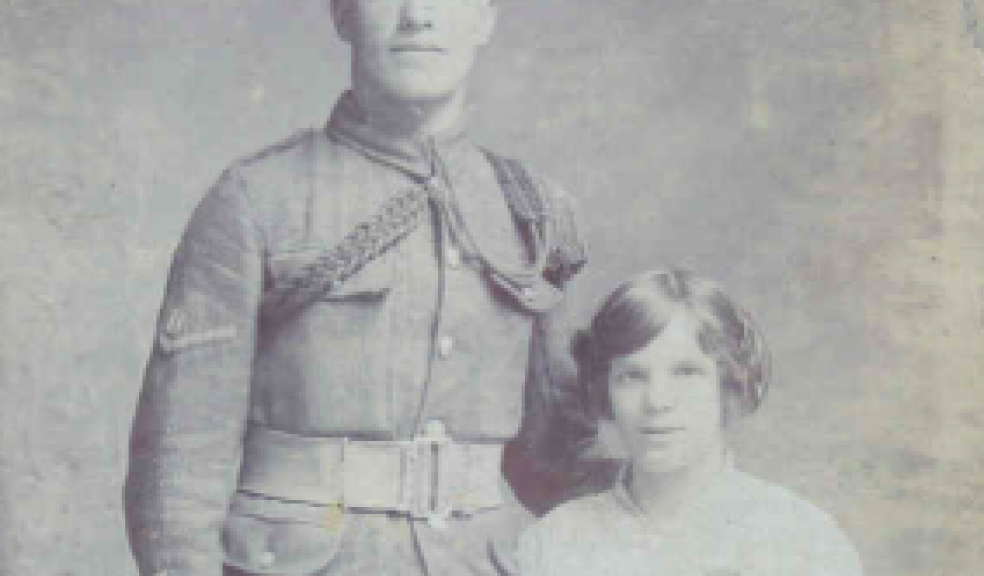 Fallen Exeter brothers remembered
One hundred years after they died on the battlefields of Belgium in 1917, two brothers from Exeter are remembered with the gift of some personal effects of the late Mrs Alice Elizabeth Nichol (nee Barker) to the Devon Heritage Centre in Sowton.
Mrs Nichol's first husband, George Henry Baker of the Devonshire Regiment, aged 22, was killed in action on 10th October 2017.  They had only been married for a year. 
Alice later returned to her native north-east England where she remarried and had a family, but she kept several mementos of George Baker, including his war medals, a bronze commemorative "Penny" plaque given to the families of the First World War dead, some poignant correspondence, photo's and a press cutting.
The press cutting of the Exeter  "Roll of Honour"  noted George's death, but also revealed that George's younger brother, Thomas Baker, aged 21, of the Hampshire Regiment, had previously been killed in action in August 1917.
The cutting mentioned that they had lived at 10 Friars Terrace in Exeter and had worked for Mssrs Webber and Son, of High Street , Exeter. 
Alice died in 1974 and the collection of items was inherited by her eldest child Doris Roper.
With Doris's passing in 2016, her son Robin, now living in East Cornwall, decided that the best place for the collection would be back in Exeter. 
Robin said: "I am moved by the poignancy of this story of loss and the bereavement of parents, spouses, siblings and friends, repeated millons of times over in the Great War and other conflicts.
"I am also only too aware that If it wasn't for George Henry's tragic death, the simple reality is that I would not be here myself.
"I hope these items will serve as part of a lasting memorial to these two young brothers who left Exeter never to return,  who gave their lives in the Great War."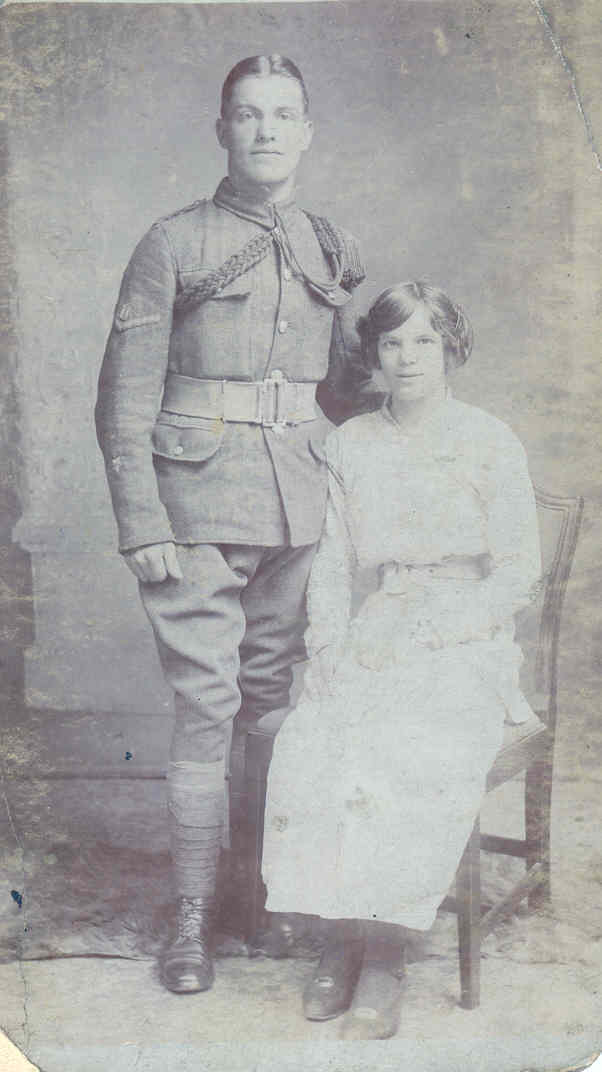 Photo: George and Alice Baker