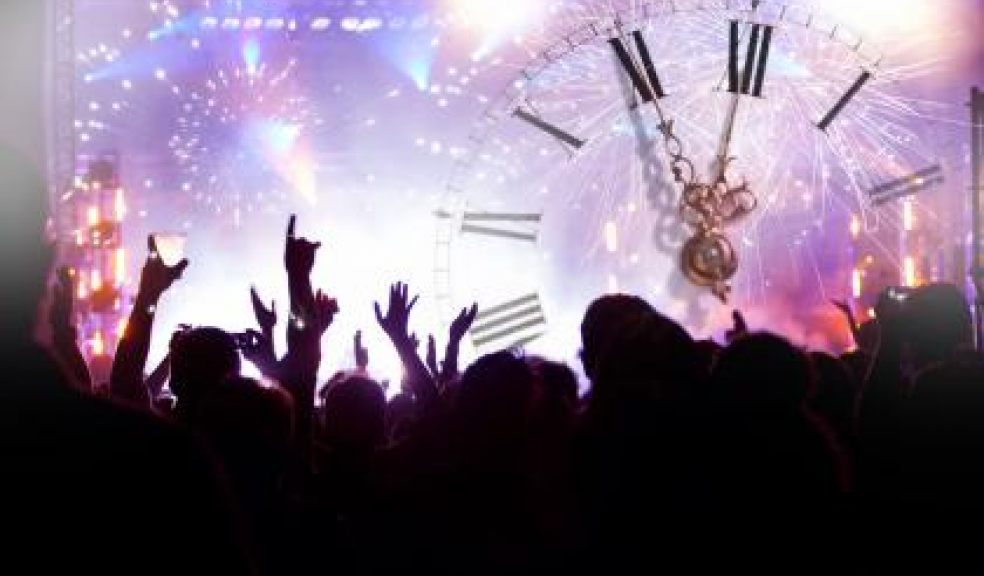 Your New Year guide to What's On
Your essential guide to What's On in and around Exeter this weekend (30 December - 1 January).
THEATRE
Dick Whittington
Exeter Northcott Theatre
With his faithful Puss by his side Dick leaves his Exeter home for the bright lights of London in search of fame and fortune. Follow his adventures as he reaches the big city and travels the high seas. Will Dick find his fortune? Can he and Puss defeat the evil villain King Rat and return home triumphant? Expect plenty of audience participation, live music, magic, mayhem and lots of laughter – the perfect recipe for a family Christmas panto treat! The show runs until 7 January.  https://exeternorthcott.co.uk
Exeter Little Theatre Company present Beauty and the Beast
Barnfield Theatre, Exeter
When the spoiled and arrogant Prince Scott is cursed by an evil fairy, he must learn to love before the last rose petal drops or face staying a beast forever. With the help of his trusted servants he might stand a chance to break the spell when he meets the smart and charming Belle, whose family runs the popular Bottom's Up pub in Exeter. Can the brave bookworm learn to not judge a book by its cover? She'll need the help of her family and best friend Silly Billy to stop evil from winning. The panto runs until 6 January. www.barnfieldtheatre.org.uk
Cinderella
Exeter Corn Exchange
A story full of magic and mess as Cinderella has to keep her wild Ugly Sisters under control.  As sure as there will be a sing-along, though, Cinders is bound to meet her Prince Charming in the end... The show runs until 1 January.  www.exetercornexchange.co.uk
Journey to the Impossible
Bike Shed Theatre, Exeter
A Christmas coming-of-age quest, devised by the Little Soldier company and scripted by Matt Harvey, featuring epic songs, cinematic storytelling and hip hop dance. Three kids are in trouble. Well, what do you expect if you knock on the door of an inter-dimensional portal and run away? By means of bicycles, bandanas and neural space travel, you'll travel with them on an adventure to the impossible.  Tickets £6-£12. The show runs until 6 January.  www.bikeshedtheatre.co.uk
Cinderella
Exmouth Pavilion
Join Exmouth pantomime favourite "Stuart Earp" with an all star cast to be announced this Christmas as Trio Entertainment return to produce Cinderella. Follow the rags to riches tale where dreams come true with a special invitation to the Ball. Cinderella is Fairy Godmother to make all her dreams come true! Watch with amazement as her pumpkin is transformed into a beautiful coach in the most magical fairy tale of them all. The show runs until 31 December. https://www.ledleisure.co.uk/exmouth-pavilion/book-now/cinderella-pantomime
MUSIC
NYE 2017: Party in the Cosmos
Sunday, Exeter Phoenix
Beam me up, Scotty! This New Years Eve, be transported to the Starship Phoenix for a NYE party like no other. From cosmospolitan cocktails to space-age silent discos, it's time to dig out your finest intergalactic fancy dress and party on down with live bands, DJs, silent disco, photobooths, Sci-Fi Hi-Fi and lots more!  8pm-3am. Tickets £20, over 18s only.
New Year's Eve Party
Sunday, Exeter Cavern, Queen Street, Exeter
Live band plus Indie DJs. Open until 3am. Tickets £6 in advance, over 18s. www.exetercavern.com
New Year's Eve at BierKeller Exe
Sunday, Bierkeller Exeter, 4 The Quay, Exeter
New Year's Eve party with oompah house band The Bavarian Strollers, followed by 80's/ 90's disco, 9pm-4am.  Tickets £10, avaialble here or £15 on the door. Over 18s only.    
New Year's Eve: Live Music 
Sunday, various venues, Exeter
The King's Arms, Cowick Street: Society Rocks, 10pm, free.
The Bishop Blaize, Commercial Road: Booster, 9pm, free.
The Duke of York, Sidwell Street: Old Dogs R&B Band, 9pm, free.
The Bowling Green, Blackboy Road: DJ, 9pm, free.
Heart of Oak, Pinhoe: Kiss This! 9.15pm, free.
Mardi Gras New Year's Eve at The Boat Shed
Sunday, Boat Shed, Exeter Quay
Usher in 2018 with all the spirit and madness of the carnival! This New Year's Eve, The Boat Shed is offering you the chance to escape from dark depths of Devon's winter and arrive in a better place: our own world of music, masks and mayhem. With live music, DJs, Mardi Gras food and cocktails, New Orleans dance lessons, and plenty of surprises, The Boat Shed promises to be the best New Year's Eve in Exeter. The Mardi Gras New Year's Eve is about the sounds of New Orleans and South America in a fully immersive carnival atmosphere. www.bikeshedtheatre.co.uk
DJ Colin
New Year's Day, 5pm, The Bank, Exmouth
70s/80s disco with DJ Colin from 5pm, free.
Live music
New Year's Day, The Ferryboat Inn, Shaldon
Live music with Mafia 4, 4pm, free.
EVENTS
New Year's Day horse racing 
Monday, Exeter Racecourse
There's no better way to see in the New Year than a day's racing at Exeter Racecourse. Wrap up warm and enjoy spectacular action on the track. Under 18s go free.  Gates open 10.40am. http://exeter.thejockeyclub.co.uk
Christmas at Killerton: The Wind in the Willows
Killerton House, Broadclyst, Exeter
See sparkling displays in the mansion inspired by Kenneth Grahame's The Wind in the Willows. Normal admission fees apply, National Trust members are free but still need to book. Non-members can pay on the day. The event runs until 5 January 2018.  https://www.nationaltrust.org.uk/killerton
EXHIBITIONS
Carl Slater
Gallery333, Exeter Phoenix
Carl Slater's work uses sculpture, collage and video to re-present loaded materials in new configurations. Sourcing fragments from private and cultural archives Slater tackles difficult or sensitive content; layering and reordering to create new meaning. His formal approach to object and image draws on ideas of minimalism and allows space for the charge within historic artifacts to resonate. The exhibitions runs until 6 January. http://www.exeterphoenix.org.uk