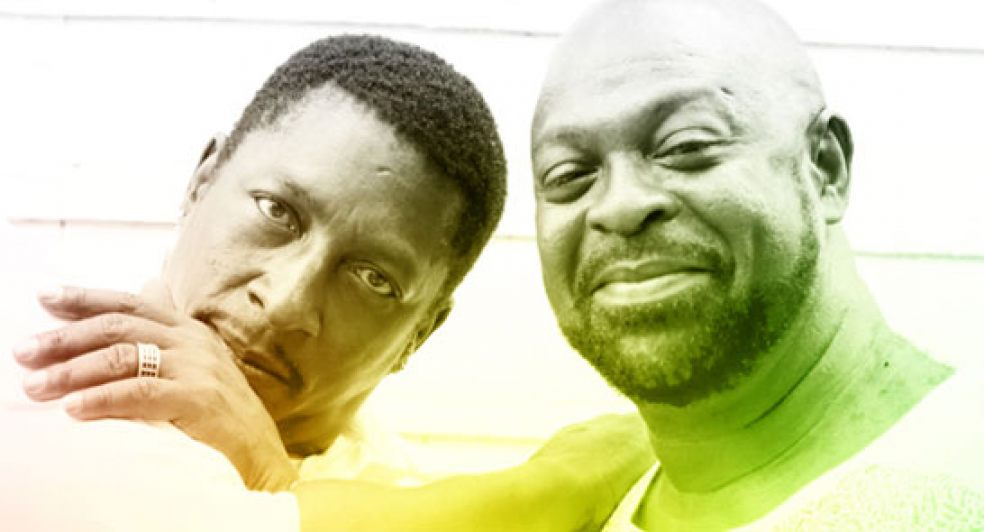 Your guide to What's On this weekend
Your essential guide to What's On in and around Exeter this weekend (27-29 July).
THEATRE
Derek Acorah
Friday, Exeter Corn Exchange
Following his captivating appearance on Celebrity Big Brother, which saw a phenomenal run to the final, 2018 sees Britain's best loved, and most entertaining, medium takes to the stage across the UK and Europe with his all new 'Love, Life, Laughter Tour'. www.exetercornexchange.co.uk
Habeas Corpus
Friday & Saturday, Barnfield Theatre, Exeter
Habeas Corpus is a rip-roaring comedy set in Brighton in the 1960's where the lust and longings of the permissive society has well and truly taken hold of the apparently respectable Wicksteed family. This end-of-the-pier romp shows how a collection of stock types from Hove find themselves propelled into a whirl of mistaken identities, dropping of trousers and libidos bursting out of enforced hibernation. Do not miss this chance to see this stellar cast revolve around the frenetic antics of the Wicksteed household causing you to laugh long after the curtain has fallen. http://www.barnfieldtheatre.org.uk
As You Like It
Sunday, 7pm, Queen's Drive Space, Exmouth
Sun & Moon Theatre's latest open-air production is an uplifting, wondrous adaptation of Shakespeare's 'As You Like It'. Within the confines of the corporate, tech-obsessed world of the Court, the present is grinding, life is passing by and the future feels bleak. But when Rosalind is abruptly dismissed by her uncle, rather than despair, she and her cousin, Celia seize the opportunity for a fresh start, assuming new identities and embracing the liberty and joy of the Forest of Arden. Full details here.
MUSIC
Dimpsy Disco
Friday, Exeter Phoenix
Wax The Van presents DJ's playing chilled soul, disco, house and Balearic beats as the sun goes down. 6pm-11pm. Free.
Go Tell Alice & The Beach Boyz Tribute Band Live in Concert
Friday, 8pm, Sheldon Open Air Theatre, Sheldon
An evening of double excitement at Sheldon - the funky blues twist of local band Go Tell Alice to kick off the fun closely followed by the fantastic Beach Boyz Tribute Band who deliver the complex orchestral arrangements and intricate harmonies of America's biggest ever pop group style and flamboyance. https://www.sheldontheatre.co.uk
The Return of Chaka Demus & Pliers
Saturday, 8pm, Exeter Phoenix
Jamaica's reggae stars Chaka Demus and Pliers are touring UK for the first time in over 10 years. The tour also marks the 25th anniversary since Chaka Demus & Pliers exploded onto the UK chart scene in 1993, when the duo scored six UK top 40 hits in just fourteen months, including Tease Me, Murder She Wrote, She Don't Let Nobodyand their Number 1 hit cover of The Top Notes' Twist and Shout.  www.exeterphoenix.org.uk
The Regimental Band of the Coldstream Guards
Saturday, Exeter Cathedral
As part of an event to mark the Coldstream Guards' Freedom of the City of Exeter and to commemorate the Centenary of the end of the First World War, the Band will perform a concert of military music and pomp and circumstance.  The concert will be in aid of SSAFA – the Armed Forces charity and will feature Belle Voci (as seen on ITV's The Voice). Tickets: Nave £15, £20, £25. All side aisles (unreserved) £10. Book tickets online or from Exeter Visitor Information and Tickets (01392 665885). www.ticketsource.co.uk/date/494871
Jeff Lang
Saturday, 8pm, Exeter Phoenix
John Butler has said 'Seeing Jeff Lang was like being in church for three hours – a totally sacred event.' Certainly when considering Jeff Lang's music it's easy to run out of superlatives. Influenced in equal parts by the elemental blues of Blind Willie Johnson and Skip James, the songwriting of Bob Dylan and Richard Thompson, and the guitar of Ry Cooder and Jimi Hendrix, the Australian Weissenborn magician explores a sonic palette as eclectic as it's stunning.  www.exeterphoenix.org.uk
Pure Queen Live in Concert
Saturday, 8pm, Sheldon Open Air Theatre, Sheldon
Pure Queen features over 25 of Queen's classic hits authentically reproduced and delivered with an explosive performance that will leave you rocking in your seats. Guaranteed to blow your mind! https://www.sheldontheatre.co.uk
EVENTS
Coldstream Guards Freedom of the City March
Saturday, High Street, Exeter
1st Battalion of the Coldstream Guards will be marching through Exeter City Centre, forming up at Exeter Cathedral and marching from 10.45am.
IKEA Exeter Summer Fete
Saturday & Sunday, IKEA, Exeter
A fete with all the traditional games, and a few new ones too! Show off your penalty skills on Football Frenzy, try your luck on Hook-a-Duck and get to grips with mini golf! 9am-8pm Saturday, 11am-5pm Sunday. 

Potters' Market
Saturday, Exeter Quay
Over 25 Westcountry potters will be displaying and selling their work.  Meet the makers to understand the ceramic/pottery process. 10am-5pm.

Paignton Harbour Festival
Saturday, from 10am, Paignton Harbour
Now in its fourt year, this family friendly event has lots to do including chef demonstrations of locally caught seafood and fish and live music all day and into the evening. Children's activities include Circus Skills activities, there will be craft and artisan food stalls, as well as cream teas, and the traditional beer tent. There will be fishing demonstration on Fairy Cove and rowing races for local teams. www.paigntonharbourfestival.co.uk
Heath Week family festival day
Sunday, Woodbury Castle, EX5 1HE
Celebrate the amazing heaths - Exmouth's natural playground! Heath Week is a week of activities catering for wildlife, sport and history enthusiasts. The week kicks off with the Family Festival on Sunday 29 July at Woodbury Castle. Discover more at heathweek.org and facebook.com/heathweek - suggested donation £5 per group. No booking required. Full details here.