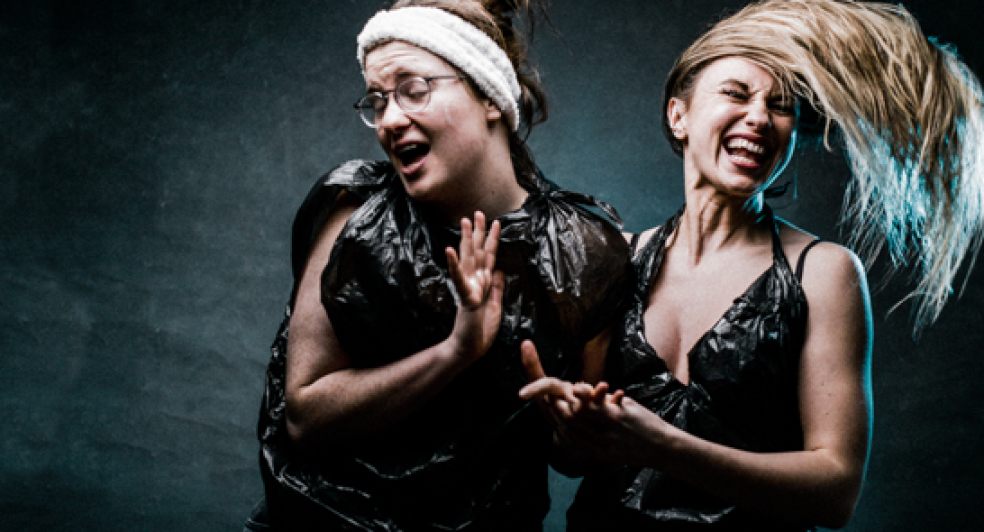 Your guide to What's On this weekend
Your essential guide to What's On in and around Exeter this weekend (20-22 July).
THEATRE
Summer Showcase: Have I Made It Yet?
Friday, Exeter Phoenix
KT started her career in comedy as an online character comedian creating skits and sketches for social media platforms, gaining herself a huge online audience. After growing tired of competing with cat memes for views, she has recently taken to the stage as a live stand-up comedian gigging around London.  Using her own curve balls and humiliations KT reveals the reality of her life after University as an unemployed twenty-something living back with her parents. It feels like everyone else has made it. www.exeterphoenix.org.uk/category/summer-showcase/
Jamaica Inn by Daphne Du Maurier
Manor Pavilion, Sidmouth
Mary Yellan, recently orphaned, arrives at Jamaica Inn to start a new life with her Aunt Patience and Uncle Joss. But all is not as it seems. This new adaptation of Daphne du Maurier's classic evocative and chilling tale set in the heart of the bleak Bodmin Moor - full of murder, mystery and malevolence. www.manorpavilion.com

Summer Showcase: Women Like You
Sunday, Exeter Phoenix
Over the course of an unusual evening, two 20-something women accidentally stumble into an unfiltered interrogation of what it means to be a 21st Century woman. Women Like You is not a tale of sisterhood, girl power, or solidarity. Instead, it is an unbendingly honest exposure of the competitiveness ingrained in women from childhood. www.exeterphoenix.org.uk/category/summer-showcase/
MUSIC
Through The Decades - Roy Orbison and Buddy Holly
Friday, Exmouth Pavilion
Darren Paige teams up with Marc Robinson who both have careers dedicated to Roy Orbison and Buddy Holly. Performing all around the world, they have come together to bring you a two hour uplifting show, that will entertain you with all the hits, and few earlier ones too! https://www.ledleisure.co.uk/exmouth-pavilion
Bierkeller Presents: (Not) The Beatles
Friday, Bierkeller, Exeter Quay
Bierkeller presents a new and alternative Friday night with one of the best (cover) Bands in the world... (NOT) The Beatles!! All the original band members will be there, except John Lennon, Ringo Starr, Paul McKartney & George Harrison. Tickets £5. https://www.eventbrite.co.uk/e/bierkeller-presents-not-the-beatles-ticke...
Budleigh Music Festival
Friday & Saturday, various venues, Budleigh Salterton,
Budleigh Music Festival presents a feast of classical music on the Jurassic Coast. The full progamme can be found here: www.budleighmusicfestival.co.uk
Chagstock Music Festival
Whiddon Down, Chagford
An international Music Festival on the edge of beautiful Dartmoor and a 'not for profit' organisation supporting the Devon Air Ambulance Trust and Water Aid. Capacity is 5,000. http://www.chagstock.info
EVENTS
Exploring the Virtues of Herbes
Saturday, St Nicholas Priory, Mint Lane, Off Fore Street, Exeter
From 10.30am - 2pm, Mistress Elinor and Mistress Christina (Tudor Herbal Wives) invite you to explore The Virtues of Herbes at the Benedictine Priory of St Nicholas.  A Living History Performance looking at domestic and cosmetic use of herbes in the 16th and 17th centuries. Admission free. http://www.ehbt.org.uk
Exeter Vegan Market
Saturday, Exeter Corn Exchange
This market features more than 40 stalls showcasing local independent, ethical, vegan-friendly artisans, traders, makers and small businesses, plus tasty offerings from a great-value café.   Also on sale will be cruelty-free toiletries, fair trade clothing, candles, crafts, books, jewellery, and much more. 10am-2pm, free entry.
Family Day Summer Sunday Racing
Sunday, Newton Abbot Racecourse 
Summer Sunday horseracing for all ages! Not only are there seven races on the card for horseracing fans, but they will also be joined by Plymouth Albion star, Eoghan Grace, and his team of coaches in the Family Enclosure who will be running a series of fun rugby games for children. Children will also be able to enjoy free face painting, balloon modelling and a spot of magic in the Family Enclosure between 2pm and 4.30pm. The first race on Family Day will begin at 1.50pm with gates opening at 11.50am. The final race of the day will begin at 5.20pm.
www.newtonabbotracing.com
Heavitree Quarry Trails launch
Sunday, 2pm, Custom House, Exeter Quay
A celebration of Exeter's historic buildings through a loving look at our locally quarried "Heavitree Stone".  Family-fun performance, information and friendly chats with our "Quarrymen". Sign up at http://www.heavitreesquilometre.org/heavitree-quarries.html
The Colour Bomb
Sunday, 11am, The Bear Trail, Honiton
A day of colour, mud and family fun!! There will be 27 obstacles for you to climb, slip, slide, run, skip, zip, tumble and swing in, under, over or through. Not forgetting the (optional) mud to wallow in! The Bear Trail will transform into the ultimate colour explosion! Four colour stations will shower you in the rainbow whilst you make your way around the course.  And the best thing? You can go round as many times as you like in the 2 hour colour bomb explosion! It really is a day out for all the family… From the little ones right up to the big ones! http://www.thebeartrail.co.uk/events/
EXHIBITIONS
Braded: Fashion, Femininity and the Right to Vote
Killerton House, Broadclyst
To mark 100 years since some women got the right to vote, this exhibition reflects the timeline of the campaign for women's suffrage from 1866 until 1928 through the changing styles of fashion. The exhibition highlights the relationship between politics and dress and how this was exploited by the campaigners and supporters of women's suffrage. Groups involved in the campaign used design and colour to identify themselves and to raise awareness and support for their cause. The exhibition runs until 4 November and entry is free, but normal admission charges apply for the venue. https://www.nationaltrust.org.uk/killerton