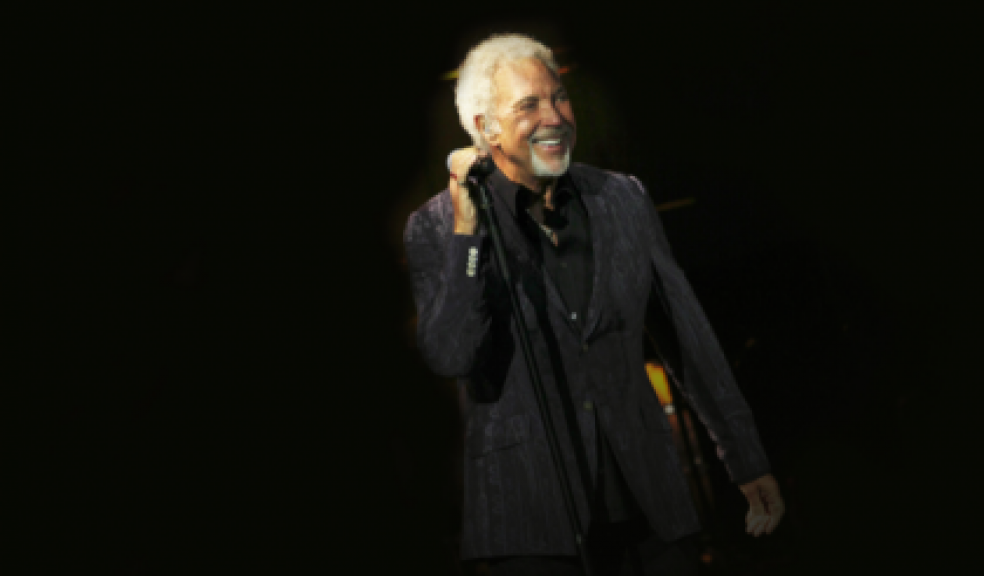 Your guide to What's On this weekend
Your essential guide to What's On in and around Exeter this weekend (13-15 July):
THEATRE
The Comedy of Errors
Friday & Saturday, Barnfield Theatre, Exeter
Set sail for Greece with Exeter Little Theatre Company as it brings William Shakespeare's The Comedy of Errors to life.  http://www.barnfieldtheatre.org.uk/

Amendments
Friday & Saturday, Barnfield Theatre, Exeter
John Chesterton works in a world where political correctness is paramount. Fear of offending an increasingly sensitive populus is widespread, and any language deemed inappropriate or discriminatory is strictly forbidden by the company heads. Rapidly, words vanish and phraseology begins to disappear from people's vocabulary, consigned unceremoniously to the company's 'no' list. While all around him conform, John seems to be the only one asking: if this censoring continues, will he soon be inhabiting a world where there is nothing left to say? http://www.barnfieldtheatre.org.uk 
Musicals & Music Halls
Saturday & Sunday, 3pm, Blackmore Theatre, Exmouth.
The Blackmore is offering two matinee performances combining the joys of Musicals and Music Halls.  This will include a mixture of a medley of the best of current musicals with an exuberant cast from our Blackmore Youth Theatre, the stars of tomorrow, and the many talents of our adult theatre troupe in a traditional programme of music hall song, dance and variety acts. Tickets:  £10, £5 under 16s. Box office:  07484 509514.  http://blackmoretheatre.co.uk/production/musicals-and-music-halls/ 
MUSIC
The People's String Foundation
Friday, Exeter Phoenix
Virtuoso Violinist Ben Sutcliffe and Guitarist Zaid Al-Rikabi from The People's String Foundation are packing their 32 piece virtual Gypsy Orchestra into a suitcase and taking the it on tour with their newest album release Res Publica. This music is sure to set your heart racing, get your toes tapping, and warm the soul with the people's spirit and grafter's hearts. Tickets £8 (£6).  https://www.exeterphoenix.org.uk
Exeter Festival Chorus
Saturday, Exeter Cathedral
Monteverdi "Vespers" (1610). The Exeter Festival Chorus is joined by The English Cornett and Sackbut Ensemble, Voces8 and Schola Exe. Nigel Perrin conducts. With its towering magnificence and rhythmic vivacity, interwoven with moments of tender reverence, this work is the ultimate showcase of the Venetian renaissance.  Tickets available from 01392 665885 and online. https://www.ticketsource.co.uk/exeterfestivalchorus
Natalie Merchant ** SOLD OUT **
Saturday, Exeter Phoenix
Q magazine has called Natalie Merchant 'among the most compelling and distinctive voices of the last decade', while Vogue has said she is 'one of the most successful and enduring alternative artists to emerge from the Eighties intact and uncompromised'.  During her career, Merchant has collaborated with a wide range of artists, including Billy Bragg, Gavin Bryars David Byrne, The Chieftains, Cowboy Junkies, Allen Ginsberg, Philip Glass, Kronos Quartet, Ladysmith Black Mambazo, Mavis Staples, REM, and Wilco.   https://www.exeterphoenix.org.uk
Tom Jones
Sunday Powderham Castle, Kenton
An unforgettable evening of entertainment with global superstar Tom Jones. https://www.powderham.co.uk/events/view/tom-jones
EVENTS
St  Margaret's Flower Festival
Friday & Saturday, St Margaret's Church, Topsham
This year's Flower Festival is open 10am-6pm on Friday and 10am-5pm on Saturday.  The funds raised this year will be shared between St Margaret's Church and Save the Children.  The theme  is  "Home Sweet Home".  Groups and individuals have already come up with some very imaginative titles.  The displays never fail to be spectacular! Coffees, lunches and teas will be available. Entry is free.
Food Fair at The Copse 
Saturday, The Copse, Shutterton Lane, Dawlish
Redrow Homes is hosting a food fair at its new development The Copse in Dawlish to showcase some of the brilliant local produce the county has to offer. Open 11am-3pm. Children's activities include face-painting and colouring.  https://www.redrow.co.uk
Horse Racing
Saturday, Newton Abbot Racecourse 
The perfect way to spend a Saturday afternoon - an action-packed afternoon of horseracing for al the family.  Tickets are available at www.newtonabbotracing.com priced at £19 for the Paddock Enclosure and £12 for the Course Enclosure. Tickets are available online until 5pm the day before your selected fixture but will also be available at the gates on the day.  www.newtonabbotracing.com