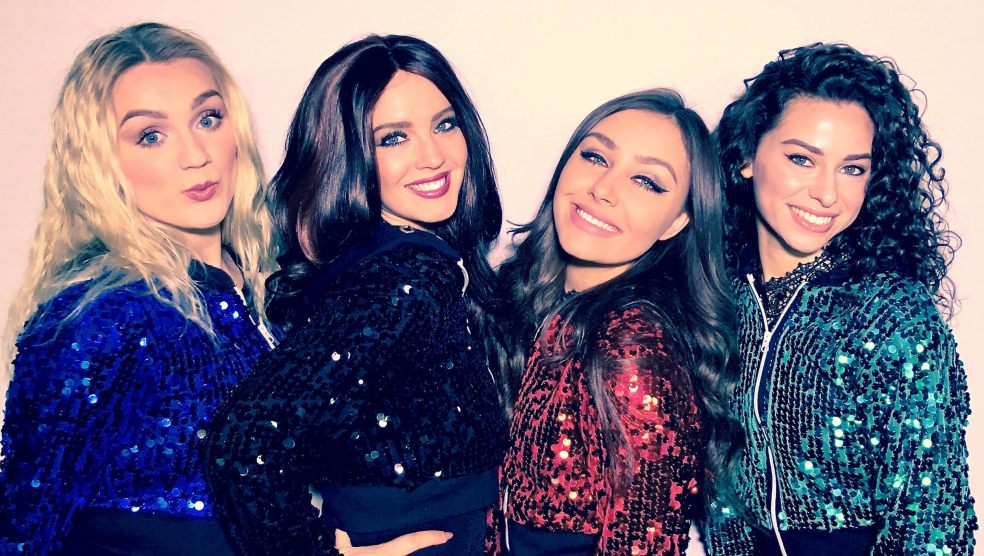 Your guide to What's On in and around Exeter this weekend
Your guide to What's On in and around Exeter this weekend (1-3 September).
THEATRE
Rime 
Friday & Saturday, Nothcott Theatre, Exeter
Exeter Northcott Theatre's Young Company re-launches with this re-imagining of Samuel Taylor Coleridge's Rime of the Ancient Mariner. Following a week long residency exploring the themes of Coleridge's classic work, the young actors combine the original text with physical theatre techniques to present a version of the poem which speaks to them as 21st Century teenagers. https://exeternorthcott.co.uk/
Not Our Turn
Saturday, Northcott Theatre, Exeter
The predictions have finally come true; we have killed our planet. Humanity has been forced underground, away from a surface that is no longer inhabitable, and is now running on borrowed time. When the power supply to this new home is cut off, a young group of friends, desperate to save their community, try to turn it back on. They are forced to confront their environment, their inheritance, and each other, and all the while time is running out…  https://exeternorthcott.co.uk/
Sidmouth Play Festival
Friday & Saturday, 8pm, Manor Pavilion Theatre, Sidmouth
Absent Friends by Alan Ayckbourn. Tickets: Adults £17/£16, under 16s £8. Box office: 01395 514 413.  www.manorpavilion.com
MUSIC
Lockdown Festival
Friday, Saturday & Sunday, Powderham Castle, Kenton
LOCKDOWN, the South-West's biggest dance music festival returns this weekend, featuring  Dizzee Rascal, Chase & Status (DJ), Jax Jones, Wiley, Sigma DJ, Gorgon City (DJ), Sam Devine plus loads more! Lockdown will be spread across four stages over the three days.  www.lockdownfestival.com
The Story of Guitar Heroes
Saturday, 7.30pm, Exeter Corn Exchange
Jimi Hendrix, Eric Clapton, Hank Marvin, Brian May and Slash are just some of the outstanding guitar heroes you will have chance to experience in one amazing show!  This phenomenal live concert style 'rockumentry' is performed by the extraordinarily talented and renowned musician: Phil Walker, and his exceptional band.  With over 20 guitars used on stage, the show accurately recreates the sound and ambiance of each guitar hero starting from when the first legends of the Rock 'n' Roll era began in the 1950's, through to the most creative and inspirational modern guitar heroes of today. https://www.exetercornexchange.co.uk/
Ott & The All-Seeing I
Saturday, 8pm, Exeter Phoenix
In what will be their only UK club date this year, and fresh from a series of festival dates in the USA and around the world, Ott & The All-Seeing I will be appearing at Exeter Phoenix with support from Eat Static. This is promises to be a night to remember. Tickets £13.50 (standing). Under 18s must be accompanied by an adult. www.exeterphoenix.org.uk
The Little Mix Experience
Sunday, 3pm, Northcott Theatre, Exeter
Join The Little Mix Experience for a jam-packed concert of one of the X Factor's finest exports. Four hugely talented girls pay tribute to one of the UK's finest girl bands, with breathtaking dance moves, replica costumes and some of the finest vocals in the UK. Bursting with personality, this is a high-energy show from beginning to end! Tickets £16.50. https://exeternorthcott.co.uk/
Into the Shadows
Sunday, 7.30pm, Exmouth Pavilion
Back by popular demand, Into the Shadows recreate the unique sound of The Shadows. Among their hits were Wonderful Land, Guitar Tango, Frightened City, Dance On, FBI, Atlantis and Man of Mystery, with their first number one hit 'Apache' still recognised as being one of the most iconic instrumental records of all time. https://www.ledleisure.co.uk/exmouth-pavilion
EVENTS
Ocean Film Festival World Tour
Friday, Exeter Corn Exchange
Get up close and personal with the world's weirdest marine creatures, witness rarely seen footage of the least-explored depths of the planet, and meet the unique characters who dedicate their lives to the sea's salt spray – all on the big screen!  Tickets: £14, £12 conc. For tickets: www.oceanfilmfestival.co.uk
Nourish Festival
Saturday, Fore Street, Bovey Tracey
Nourish Festival - Bovey Tracey's festival of music, craft and fine food returns for its fourth year. Devon Street Food Awards, Bovey Bake Off, Craft Demonstrations, Street Performances & new for 2017 The Gin Festival! 10am-5pm.  http://nourishfestival.org/
Toy Train and Collectors Fair
Sunday, Westpoint Arena, Exeter
Catering for all collectors, walk, browse and look for those elusive and hard to find models - the list is endless. 10.30am-2.30pm. http://www.bulldogfairs.com/home
EXHIBITIONS
The Summer Show
Devon Guild of Craftsmen, Riverside Mill, Bovey Tracey TQ13 9AF
This year marks the 62nd annual Summer exhibition of selected pieces by Devon Guild Members. The show features a diverse range of contemporary craft from across the South West. You can also gain an insight into what makers do all day with diary snapshots of Members' everyday lives displayed alongside the exhibits. Open daily until 10 September, 10am-5.30pm. Free entry. http://www.crafts.org.uk
Hannah Murgatroyd: Landscape as a Peopled World
Exeter Phoenix
Hannah Murgatroyd's works can be seen as island spaces of the imagination; painted and drawn worlds inhabited by protagonists who spring from a history of the body, as told through high art, popular culture and personal narrative. Her images often explore a moment of desire; one that is owned equally by men and women. The exhibition runs until 2 September.  10am-5.30pm. www.exeterphoenix.org.uk
Sea Life: Glimpses of the Wonderful
RAMM, Queen Street Exeter
Catch a glimpse of the magic and mystery of the world under the sea. Dive in, and delight in the wonders of aquatic life. Through a playful mix of historic objects, film, illustrations, live creatures and contemporary craft, the exhibition combines science and art to inspire a greater appreciation of Devon's glorious coastline for visitors of all ages. The exhibition runs until 17 September, open Tuesday to Sunday, 10am-5pm.
Exeter's Fine Art Collection: Modern
RAMM, Queen Street, Exeter
The exhibition includes two works by the British Pop Art movement artist Brian Rice, gifted through the Art Fund and on display for the first time.This diverse selection features Barbara Hepworth's remarkable figurative drawing Preparation, Leighton Hall Woolatt's Post Eleven Speaking and Patrick Heron's Two Vermilions, Green and Purple in Red. RAMM's fine art collection is on display from 12 September until 29 April 2018 and can be explored online at: http://bit.ly/RAMMFineArt