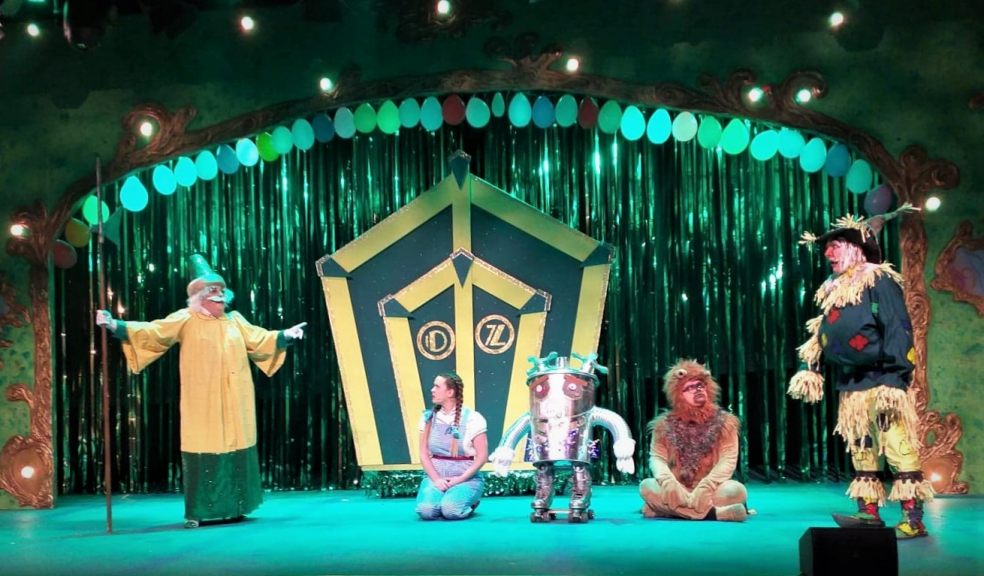 The Wizard's Magic is Powerful
UPDATE
Now that Devon has been placed into Tier 3, all performances of The Wizard of Oz (from 31 December onwards) will sadly have to be cancelled.
Full refunds will automatically be issued.  Should you have any questions about this please email box.office@exeter.gov.uk
Click here for more information about what's still open and what's not in Exeter.
* * * * * * * * * * * * * * * * * * * * * * * * * * * * * * * * * * * * * * * * * * * * * * * *
THE WIZARD OF OZ continues to delight audiences at Exeter Corn Exchange following the latest announcement of tiers in England.
Audiences have been gushing with pleasure at the traditional family pantomime- here are just a few comments:
"Brilliant as ever!! Great to spend an afternoon smiling, laughing and having some normality. Priceless!!!xxxx"
"we all came home with a great big grin on our faces, because it was such a joyous show"
"a ray of sunshine in these times"
"This pantomime is incredible! It was so well acted, hilariously funny & had a real feel-good factor. I loved every minute and am going again on 27th December. Very well done to everyone and the COVID procedures were executed perfectly"
THE WIZARD OF OZ stars West End regular Daniele Coombe (The Sound of Music, Priscilla Queen of the Desert, Acorn Antiques) and Exeter's favourite dame Daniel Page (Original West End cast of Billy Elliot).
Fingers crossed that the show runs to 3 Jan 2021!  Tickets are available at www.exetercornexchange.co.uk