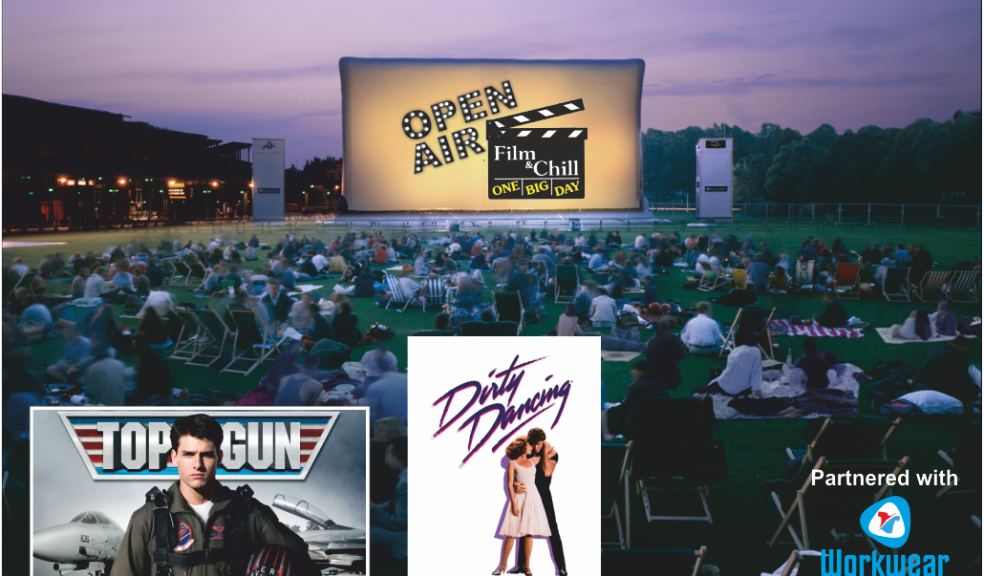 Open Air Film and Chill in Devon
Film fans will be heading to Pavillion in the Park, Okehampton at the end of June as after details were revealed for a new open air cinema festival weekend.
Firm Open Air Film and Chill is set to bring two iconic films to the big screen, an all time favourite Top Gun on Friday 24th June and musical Dirty Dancing to the site on Saturday 25th June. Tickets are available to purchase online priced from £12, full details of purchase are available on the facebook page. Tickets are unlikely to be available to purchase on the night.
Organiser and Owner Mo Davies, 31, from Hereford, said preparations for Okehampton were going well. "The interest has been amazing. There were about 150 tickets sold for each evening within 48 hours of general release."
The sales have been on par with the other venues Mo and his team have put together in the Midlands - Hereford, Worcester and Gloucester, which have sold out for at least one screening (the 2nd dates were added later), Shrewsbury has just gone on sale and Newport to follow shortly.
We have been asked many times why Okehampton. Simple answer is we have personal connections in the town and it felt right to put an event on for a local community, something different that hasn't happened in the town before. We are proactively looking for a 2nd venue in Devon to run this summer.
Open Air Film and Chill have partnered with Exeter based company Workwear Embroidered providing all uniforms and some marketing materials. If you are interested in sponsoring any of the events please contact Mo on 07790 665935 of email info@openairfilm.co.uk
Ticket prices start from £12 for standard tickets to £16 for inclusive tickets. For more information please visit the Facebook page - https://www.facebook.com/okehamptonfilmfestival/ or http://www.openairfilmandchill.com