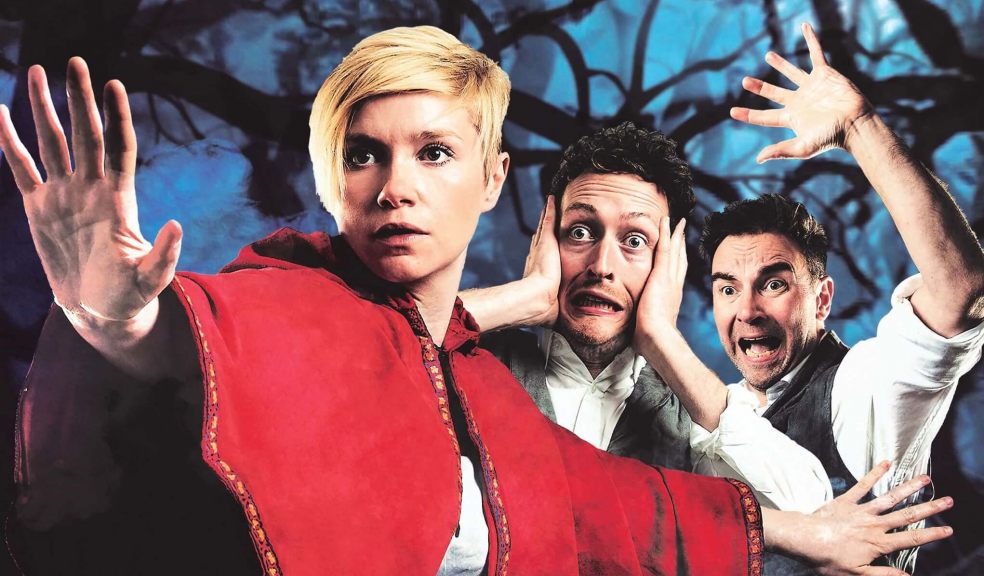 Once Upon a Time in Exeter is a slapstick comedy adventure
A fairy tale like no other is coming to Exeter and is sure to leave audiences living happily ever after.
Gonzo Moose Theatre Company are back with their comedy adventure Once Upon A Time. The 90 minute show is packed full of hilarious slapstick, verbal wit, live music and even has a sensational death-defying finale, and will be at Exeter Phoenix on Tuesday 28th January.
Having previously thrilled audiences with hit shows The Thing That Came From Over There and What The Dickens, Gonzo Moose are back with a their fairy tale adventure bursting with physical comedy, absurd jokes and magical illusion with a healthy dose of silliness and mayhem; this show is a fast-packed rollicking ride, mixing paranoia, suspense and hilariously gruesome peril.
In Once Upon A Time… Brothers Jacob and Wilhelm Grimm are about to publish the final volume of what will become the greatest ever collection of fairy tales.
But on the eve of their greatest triumph, a shadowy figure from their past returns to collect an old debt.
Now their sister, Lotte must go on a deadly mission deep into the Fairy Tale Kingdom in order to save her beloved older brothers.
Inspired by the 80's epic fantasy movies such as The Dark Crystal and Labyrinth (and of course the books of the Brothers Grimm); three fearless and daring actors switch wildly between myriad roles in this gripping and fast paced comedy featuring Mexican elves, a biscuit eating badger and the world's worst marriage guidance counsellor. With comedy and thrills galore, audiences can expect visual delights, a supremely silly script, and live music.

For tickets and more information visit: https://www.exeterphoenix.org.uk/events/once-upon-a-time/