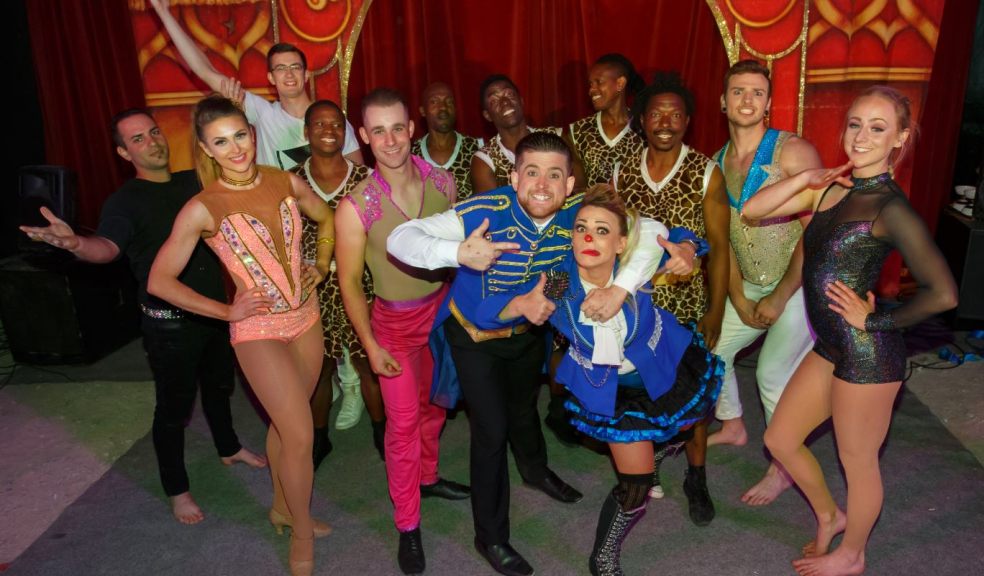 Look out cause' here they come! The circus with a purpose are back in Exeter for one day only!
Circus Starr return with their annual visit and they're ready to make a difference with their Big Top extravaganza. The not for profit circus are different to any other in the UK, and promise that each show will be accessible, inclusive and fun!
Thanks to support from local businesses in the area, the community interest company are able to offer 1000 free tickets to vulnerable and disabled children to come along and make life long memories with their families or carers.
On a mission to be as inclusive as possible, Circus Starr are proud to announce that their visit to Exeter sees them host two signed and audio described performances, with one featuring a touch tour prior to the show! These additional projects are held to enhance the experience for audience members who may be deaf of visually impaired.  
They are also the circus of the #RevoLOOtion, making history by becoming the first to tour with Changing Places Facilities. 
This year's show boasts talent from all over the globe that are sure to entertain its unique audience. Ringmaster Joel Hatton is proud to present stunning acts from the graceful Romy Bauer up high in the starry big top, to an energetic performance from the Athumani Kenyan Warriors!  
Not only that, but be prepared to witness some mischief as female clown Andreea returns to share some smiles with those who need it most. 
Year on year Circus Starr unites those who usually feel excluded inside one starry Big Top.
The community event exists to bring the magical art of circus to children facing various difficulties that they simply don't deserve – from disabilities to bereavements.
Director Michelle Crossley explains: "A visit to Circus Starr can give a child the rare opportunity to experience the inspiring world of circus in an environment where all of their needs are met. 
The atmosphere in our Big Top is warm, friendly and extremely relaxed. Children are encouraged to be themselves – shout out, move around, dance or take time out if they need to. We have seen time and time again the positive impact that a visit to our show can have, and it makes us so proud of what we do."
Circus Starr will visit Exeter Racecourse on Thursday 30thMay and will continue to tour the UK until Thursday 13th June. It's the only circus performing one day stands and moving location every other day and hopes to reach as many families as possible.