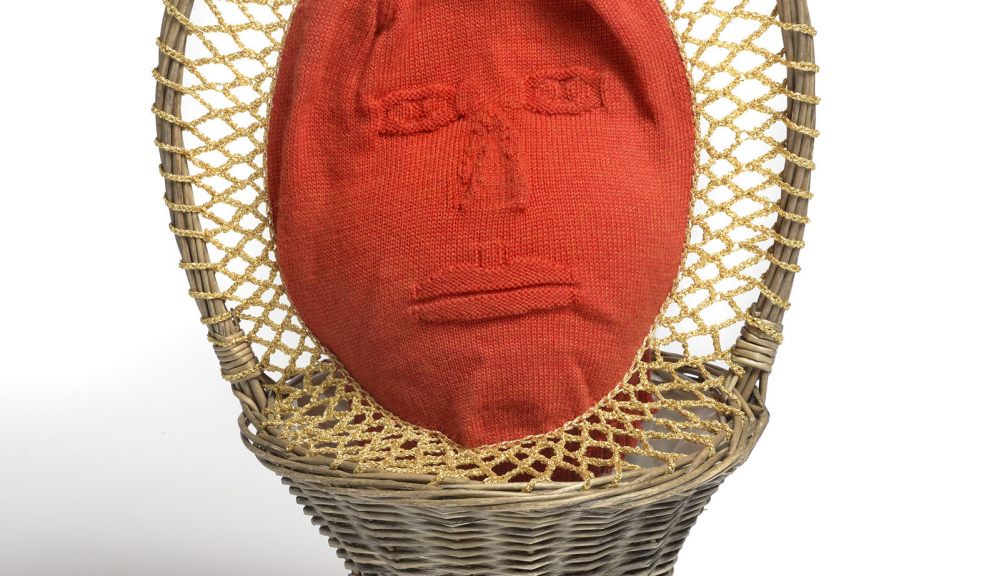 Exhibition: Stitching it up to 'Make It OK'
Exhibition runs Saturday 19 March – Sunday 8 May Launch event 6 - 8pm Friday 18 March Venue: Devon Guild of Craftsmen Riverside Mill, Bovey Tracey, Devon TQ13 9AF
A touring exhibition including specially commissioned work by 5 artists who explore damage and repair, disease and healing, through stitch and other media.
Curator Liz Cooper launches a new touring exhibition entitled 'What Do I Need to Do to Make it OK?' at Devon Guild of Craftsmen this Spring. The title is taken from a talk by participating artist Dorothy Caldwell.
From Canada, Dorothy has travelled to remote areas such as the Australian outback, and the wilds of the Canadian Arctic.
She searches for traces of lines and signs made by existing and earlier civilisations and records this faint mark-making in her own work: 'I am drawn to cloth that has been repaired and reconstructed and in that ongoing process encodes time and the richness of lives lived."
These ideas are transferred into striking semi-abstract wall-hung work such as 'Comfort of Fog' using hand-stitching into layers of dyed cloth and felt.
A new commission will debut at the Guild. Other artists in the exhibition include Freddie Robins who uses precision machine-knitted wool and crochet in unsettling combinations with found objects. She creates distorted fabric faces and bodies which examine human fear of illness and death including the work 'Basketcase'.
Celia Pym's interest in process has led her to knit her way around Japan to rescue other people's discarded and partially-made garments, and spend a residency darning the clothes and bags of medical students in the Dissecting Room at Kings College London.
Her installation at the Guild incorporates 60 socks! Another artist investigating medical territory is Karina Thompson, whose work responds to historic, disused spaces and restoration of bodies and objects such as bones in a medieval lepers' cemetery: 'Leper's Skull'.
She often employs high-tech embroidery to replicate complex data, such as scans of her own heartbeat - as part of the debate about the nature of stitch in the 21st century and its value in cutting-edge robotics. The fifth exhibitor, Saidhbhín Gibson, is a multi-disciplinary artist concerned with our impact on the landscape.
A recurring format is a series of stitched interventions into natural objects, such as the series of 'repaired' leaves known as 'Make Good, Make Better'.
There is deliberate ambiguity in her titles – is it art that makes things better, or nature? A series of Guild events relating to the exhibition themes include a textile conservation day (16 April) and free sock puppet-making sessions for families where kids can sew alien puppets to patch up the planet. (29 March & 5 April)
Exhibition at the Guild is free entry and open daily.10am-5.30pm 01626 832223 www.crafts.org.uk