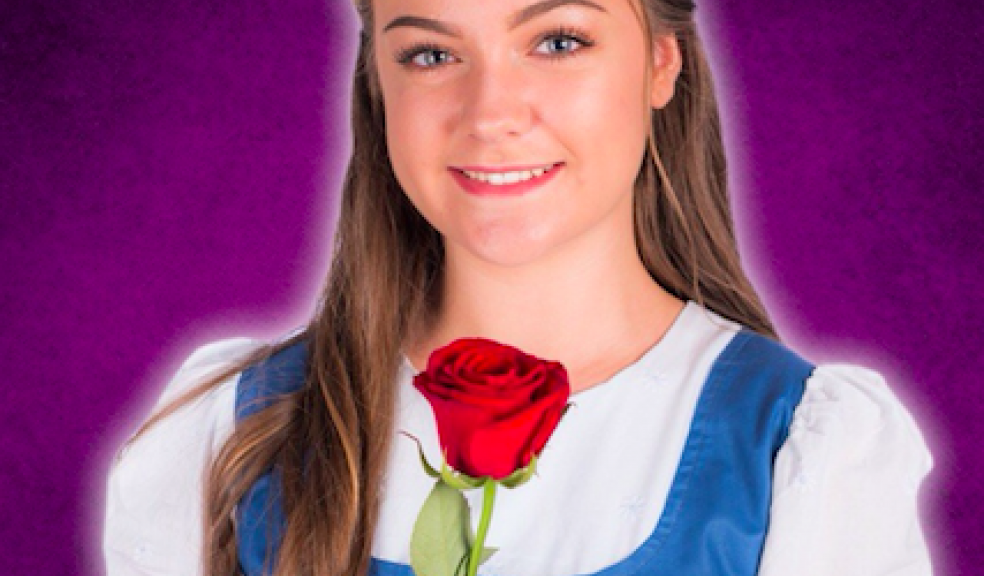 Exeter Little Theatre Company present Beauty and the Beast with an Exeter twist
Exeter Little Theatre Company [ELTC] presents the classic tale of Beauty and the Beast at the Barnfield Theatre in Exeter.
When the spoiled and arrogant Prince Scott is cursed by an evil fairy, he must learn to love before the last rose petal drops or face staying a beast forever.
With the help of his trusted servants he might stand a chance to break the spell when he meets the smart and charming Belle, whose family runs the popular Bottoms Up pub in Exeter.
However, the beast has competition in the romance stakes for Belle's heart as the city's heartthrob Gaston will not give up until he marries her.
Can our brave bookworm learn to not judge a book by its cover? She'll need the help of her family and best friend Silly Billy to stop evil from winning.
Writer and director Clarissa Place said: "Many people love the story of Beauty and the Beast, whether it's the fairytale or Disney films. There is an underlying message of not judging a book by its cover and it is perfect for a Christmas time pantomime.
"I've enjoyed writing my own version of the story to give it an Exeter twist and I am very excited for audiences to see the hard work of the cast and crew.
"There will be lots of musical numbers and audience participation and most importantly it is a show for the whole family."
ELTC chairman David Gunn-Johnson said: ''A truly inspired script of Clarissa's take on Beauty and the Beast, set in Exeter.
"Under her leadership the subsequent journey of casting, rehearsal, set design, costume making, set construction and all things backstage has brought together a really talented team to create a fantasy to entertain people of all ages.
"We have all had a wonderful time bringing this Pantomime to the stage.''
A modern adaptation on the popular pantomime, this production is full of fun and laughter for all ages! Don't miss out on this magical tale by booking your tickets now.
Dates for the show include Thursday, December 21, through to December 23, December 27 to December 31, January 1 and January 3 to January 6.
Tickets cost £13.50 for adults and £12 for children.  Performances on January 3 and 4 cost £10.
To purchase tickets visit the Barnfield website http://www.barnfieldtheatre.org.uk or call the box office on 01392 271808
Show times:
December 2017
Thursday 21st - 7pm
Friday 22nd - 7pm
Saturday 23rd - 2pm and 7pm
Wednesday 27th - 7pm
Thursday 28th - 7pm
Friday 29th - 7pm
Saturday 30th - 11am and 4pm
Sunday 31st - 2pm
January 2018
Monday 1st - 2pm
Wednesday 3rd - 7pm
Thursday 4th - 7pm
Friday 5th - 7pm
Saturday 6th -  2pm and 7pm