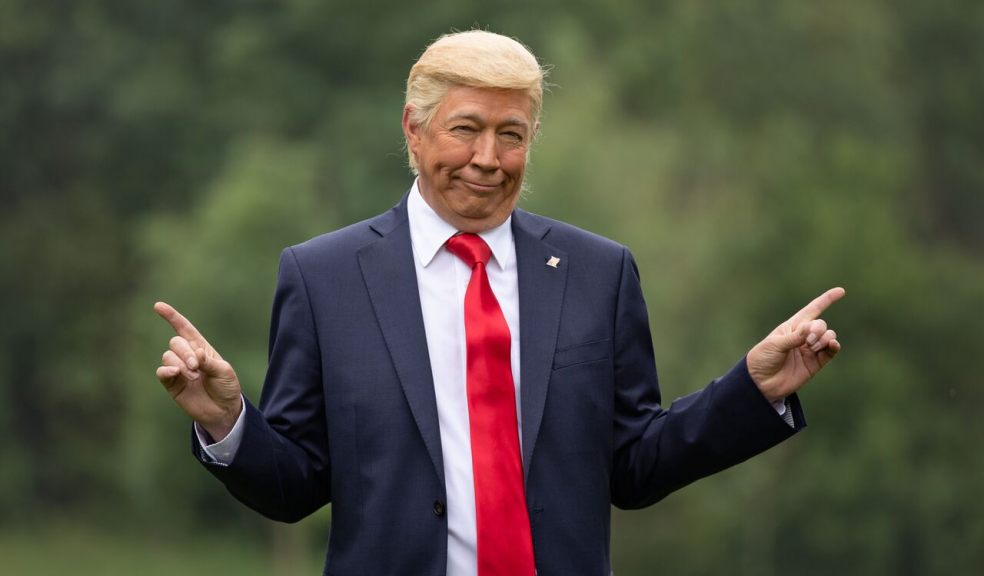 Donald Trump is coming to Devon... Well, kind of
Comedian Mike Osman is bringing his frighteningly realistic portrayal of the leader of the free world to the county in aid of Comic Relief.
The Capital radio presenter has appeared on such shows as Copy Cats, The Generation Game, Noel's House Party and Big Break.
He will be headlining a show at the Watermark in Ivybridge on Tuesday, March 12, which will also showcase three top local comedians – Louis Burgess, Suzy Bennett and Luke Honnoraty.
Hilarious videos made by Louis Burgess, from Dartmoor, have been watched 22 million times online and he has won several awards.
Suzy Bennett, from Plymouth, has won the prestigious 'Funny Woman Award' and supported Jimmy Carr on his Gag Reflex Tour.
Luke Honnoraty, from Barnstaple, has also won several awards, including a sought after Comedy Store King Gong, and is a well-known face on the South West comedy circuit.
Tickets start from as little as £5 and all money raised goes to Comic Relief.
"It's gonna be huge, so funny, the greatest Comic Relief night ever… I am a stable genius when it comes to comedy," the Trump impersonator said.
The event is being put on by BBC Radio Devon and will be compered by the station's mid-morning presenter David FitzGerald.
"We're really pleased that the President of America could make it to the comedy show, he's certainly always made me laugh," David, known as Fitz, said.
"Every penny raised goes towards Comic Relief which together with Sport Relief has raised more than £1billion for charity in the last few years - and that's no laughing matter!
"We want as many people to come along as possible to see Trump in action, but also some amazing local talent."
Red Nose Day takes place on Friday, March 15.
To buy tickets to Fitz's Comedy Night, go to https://bit.ly/2GLRUZL.