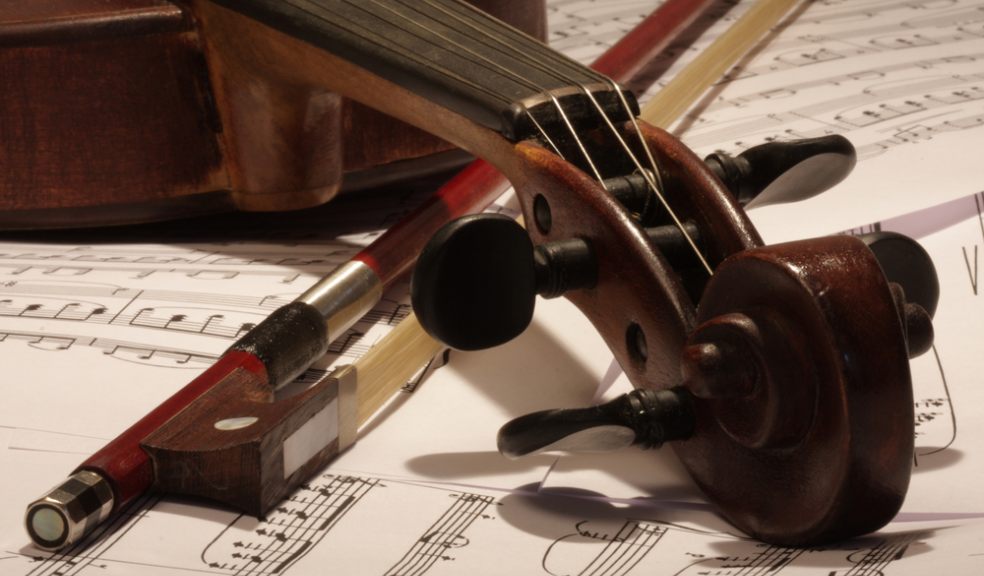 Devon Opera turns on the magic
This year sees a new direction and an exciting programme for Devon Opera with performances at Dartington Hall, Sidholme in Sidmouth, Aeolian Court, Chudleigh, Bovey Castle and The Arundell Arms, Lifton.
Devon Opera's long relationship with Ugbrooke Park will be celebrated with two nights featuring critically acclaimed soprano Laure Meloy, who has sung with the Metropolitan in New York, at Covent Garden and with English Opera.
Devon Opera (formerly known as New Devon Opera) has developed its repertoire and rather than doing one annual complete opera it is offering more intimate scenes to introduce more people to the wonders of opera.
"Devon Opera is taking a new direction, "says their chairman Robert Hough. "We know what we are good at, intimate performances in exciting and interesting settings. We can't compete with the big touring opera companies – what we can offer however is nights of great music in wonderful places. That's what makes us special and it is that we are going to build on."
Their main offering in October will be The Magic of Mozart, which will include scenes from much loved Mozart operas including Don Giovanni, The Magic Flute, The Marriage of Figaro and Cosi fan Tutte. The cast will include many internationally known singers including Cornish soprano Suzanne Manuell and Lyrical superstar Catherine Hamilton  
This is a specially commissioned work from Alexander Hargreaves, and builds on his artistic success with Devon Opera's "Viva Verdi" last year.
The company's big summer performance will be at Ugbrooke Park in July. Diva, Divo, D'Amore will be a gala of celebrated love scenes from grand opera featuring Laure Meloy and India's accomplished tenor Anando Mukerjee.
"We are absolutely thrilled to have Laure making this guest appearance at Ugbrooke," says Robert Hough. "She's a singer of international calibre and is going to give Devon opera lovers a real treat.
"Anando already has a strong following in the West Country and we feel that the combination of Laure and Anando in the magical setting of Ugbrooke will bring a touch of Glyndebourne to the South West"
The performance will maintain Devon Opera's link with the charity Sense Devon Group and will feature works by Verdi, Berlioz and Gounod.
This year's programme, which is supported by Hawksmoor Investment Management, one of Exeter's leading financial management companies, aims to introduce opera to new and younger audiences as well as Devon's devoted opera lovers.
"For Devon Opera to be sustainable we need to recognize the increasing presence in the south west of professional companies such as English Touring Opera, Welsh National Opera and Glyndebourne Touring opera," says Robert Hough.
"The way forward for Devon Opera is to produce something different – but maintaining the highest possible artistic standards. What we are trying to create is intimate performances at venues where the audience are really close to the performers. What we can offer is beautiful music in magical places. "We are always looking for people to support Devon Opera: everything from volunteers to help with productions, young singers and Friends of the company. Anyone who loves music will get excited by the new direction of Devon Opera."
For more information on Devon Opera visit website www.newdevonopera.co.uk
Performances:
25 & 26 July - Diva, Divo D'amore at Ugbrooke Park, Chudleigh 
3 October - Magic of Mozart, Aeolian Court, Chudleigh 
5 October - Magic of Mozart, Aeolian Court, Chudleigh
7 October - Magic of Mozart, Sidholme, Sidmouth 
9 October - Magic of Mozart, Dartington Hall, Totnes
25 October - Opera Concert at The Arundell Arms, Lifton
8 November - Opera Concert at Bovey Castle