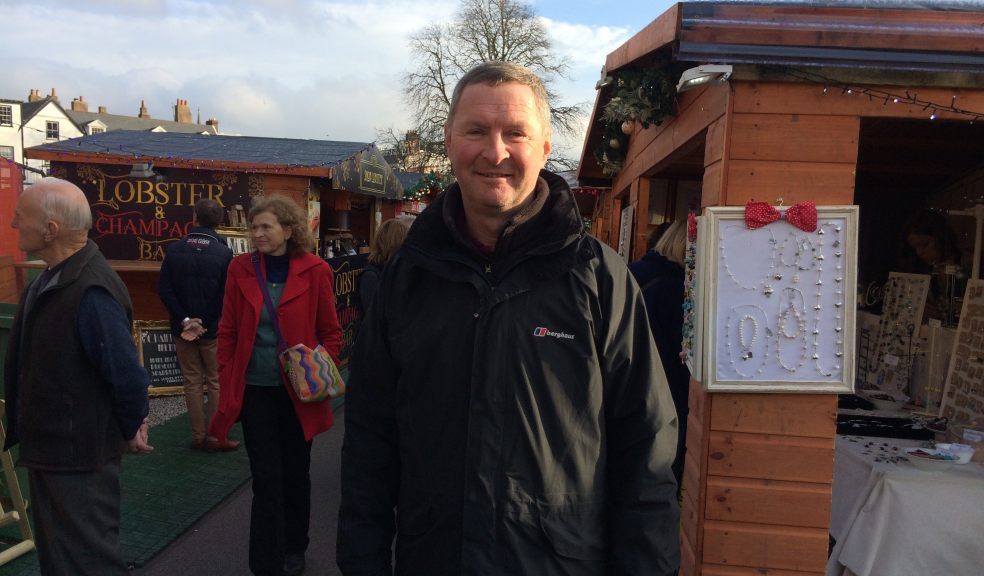 Christmas market manager praises another successful year
Exeter's Christmas market has exceeded expectations this year according to the market manager, as the event came to an end last Sunday.
New companies which set up a stall this year will be returning to the market next Christmas with bigger stalls after this year's success.
The market's Facebook page was at around 8,800 likes last year, this year the page is now at around 15,600 likes.
The market manager, Nick Rhodes, said the likes have almost doubled in one year.
"The Facebook page also received 90,000 views on the post that announced the opening date of the market," Nick said.
The Christmas market has attracted people from all corners of the country this year, including celebrities such as Joss Stone and reality stars from Made in Chelsea and Gogglebox.
Coach tours have brought in many visitors from areas including Birmingham, Cornwall and Bath.
Nick said: "The market has become more of a regional event as well as just an Exeter event."
"All hotels across the city were fully booked last weekend and remain the same this weekend," Nick said, "the market has helped to boost the local economy."
The event was almost cancelled after the Royal Clarence fire took place on the Cathedral Green on October 28, just two weeks before the market was due to open.
Fire spread to the Royal Clarence Hotel after the Castle Gallery caught fire, which forced high street stores to close for almost a week.
"People at the Cathedral and the council were very supportive of the market going ahead," said Nick, "there was a lot of support to get Exeter back on its feet."
The Christmas market in Exeter opens its stalls every year on the Cathedral Green.
There were talks of the market going ahead on Exeter's Quay and in Rougemont Gardens, however the offers were declined.
"Rougemont Gardens wouldn't have been practical because of the slopes; the uneven ground would have made it difficult," Nick said, "then the Quay is one step further away from the town."
The market might not have been as successful if it didn't take place on the Cathedral Green, "It wouldn't have worked, we wouldn't have done it," Nick said.
Exeter's Christmas market team are currently at work packing up the market, which is expected to finish Wednesday.