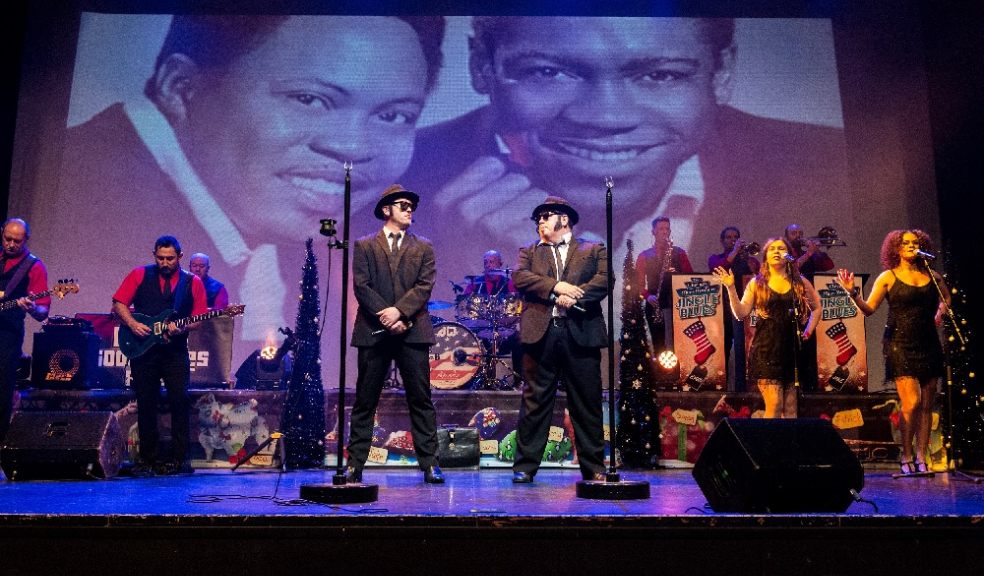 The Chicago Blues Brothers are on a Motown Mission
The award-winning Chicago Blues Brothers present the world's biggest and best tribute to the legendary Blues Brothers with 'MOTOWN MISSION',  a two hour high energy, all-singing, all-dancing songfest featuring over 40 smash hits – many of which were featured in the Blues Brothers films – performed live in concert. They bring their high-energy tribute spectacular to Exeter's Northcott Theatre this Saturday 27th October.
Says Chris, who also serves as the show's musical arranger and producer:  "One of the things I love about being a Chicago Blues Brother is the chance to carry on the legacy of the legendary John Belushi as Jake Blues; he was a crazy, funny guy who was unpredictable and wild – very much like me!  'Motown Mission' is a great show – we perform original music from the Blues Brothers films as well as many hits from the 50s, 60s, and 70s and wherever we go, audiences know most of the numbers – it's a total blast from start to finish!"
Jake and Elwood are joined onstage by a top live band, a kick-ass brass section and backup vocalists, not to mention a Blues Brothers-style set, lights and totally rock 'n' roll design, complete with trademark shades.  The Chicago Blues Brothers capture the sound, energy, humour and characters that propelled John Landis' classic 1980 film to worldwide fame.  'The Blues Brothers' starred John Belushi, Dan Aykroyd, Carrie Fisher, Aretha Franklin, James Brown, Cab Calloway, Ray Charles and many more and achieved worldwide cult status.
Tickets and more information here: https://exeternorthcott.co.uk/calendar/the-chicago-blues-brothers-motown...