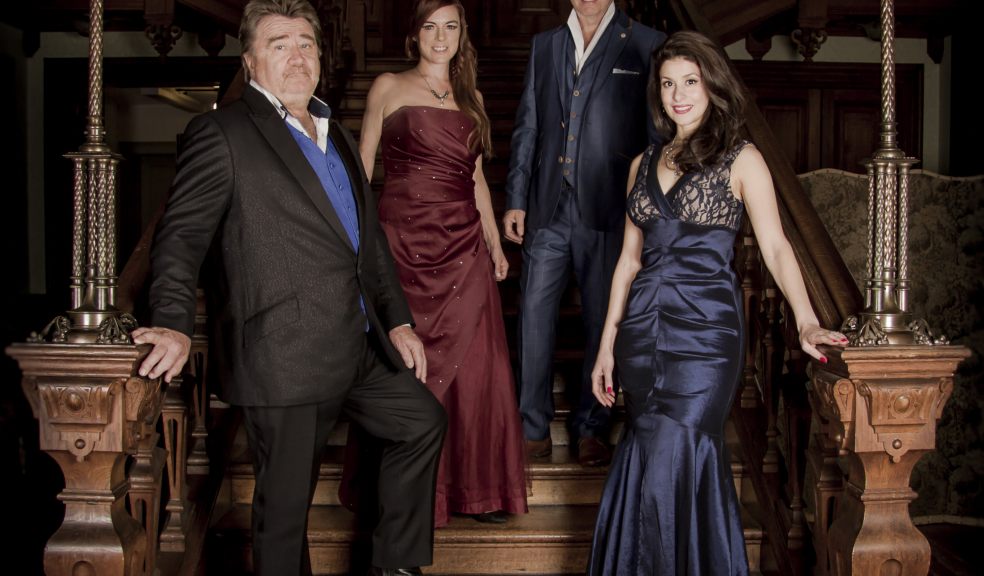 Beyond the Barricade bring you all the musical theatre classics
Now in the 20th successive year, Beyond The Barricade, the show that recreates original West End/Broadway musical hit songs with amazing authenticity, will visit Exeter's Northcott Theatre this Saturday, 12th January. 
Made up of a cast of past principal performers from Les Miserables, this blockbusting two hour show, has delighted audiences throughout the UK, mainland Europe, Asia and New Zealand for two decades and in doing so, has established itself as the one of the nation's longest running musical theatre concerts.
Beyond the Barricade presents exciting concert portrayals of the greatest songs in musical theatre, all performed entirely live by some of the best musical performers working today, featuring songs from The Phantom of the Opera, Jesus Christ Superstar, Miss Saigon and Hamilton to name a few, and climaxing with a spectacular finale from, of course, Les Miserables!
Andy Reiss and David Fawcett, devised 'Beyond the Barricade' after appearing in the Manchester and London casts of Les Misérables. David played the lead role of Jean Valjean in both the Manchester and London productions, and Andy played most of the male characters, including Enjolras and Valjean, and still remains the only person to take on the job of being the show's Resident Director, and perform at the same time.
Speaking of the show, Andy says, "We get terrific feedback after the shows with a lot of people saying that we have introduced them to new shows and having recently introduced Hamilton into our concert, so our audiences get a sprinkling of more modern musicals too. Beyond the Barricade can travel further afield to where the big touring shows don't reach. People tell us that we have persuaded them to go and see more theatre which is great. It is the same with Les Misérables, amazingly even though it has been going for over thirty years, we still get people writing saying that we have introduced them to the music of this phenomenal show. There is really something for everyone!"
Joining Andy and David on stage is Katie Leeming and Poppy Tierney. Katie joined 'Beyond the Barricade' after playing the lead role of Eponine in the West End production of Les Miserables. Katie also appeared with the Les Miserables cast on the televised Classical Brits awards and the Royal Variety Show, as well as an ensemble vocalist in the Les Miserables movie. Poppy played Cosette in Les Miserables on the UK Tour and in the West End, and also played leading roles in Evita, The Witches of Eastwick, and Miss  Saigon as well as recently appearing in the new Abba film, Mamma Mia: Here We Go Again.
Get tickets to see the show here: https://exeternorthcott.co.uk/calendar/beyond-the-barricade/