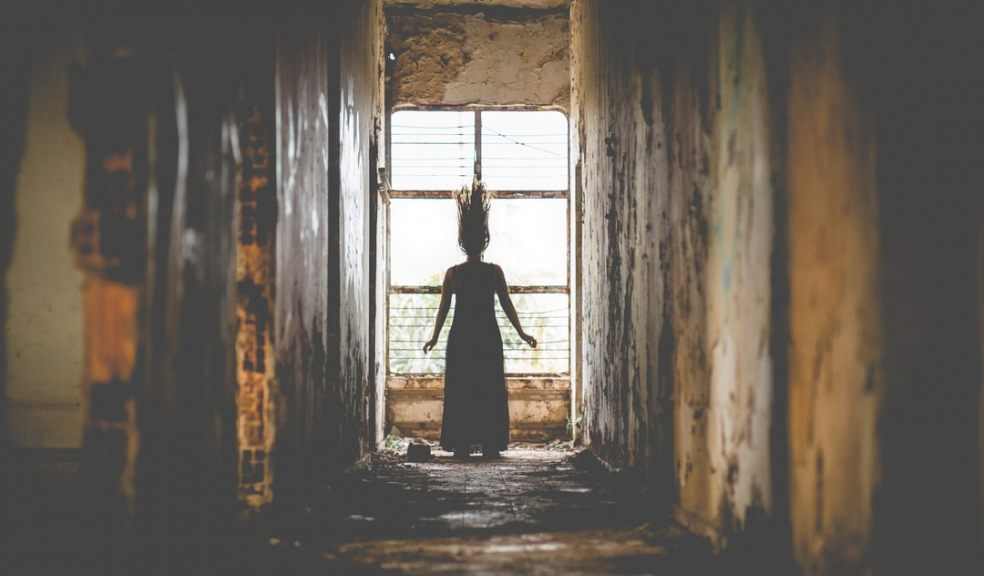 Best thrillers on Amazon Prime that will keep you on the edge of your seats
Sometimes you want a film to make you nervous, to really get under your skin and worry you out but in a good way. You need a thriller when you're in that mood. Fortunately, Amazon Prime has a large movie selection that will keep you on the edge of your seat.
After a busy week, some individuals like to unwind by drinking green tea and meditating. Others choose to let off steam by rock climbing or skydiving. Then there's you, who enjoy the adrenaline rush of a good fright but don't want to get off the sofa.
That's why we have a catalog of the top nail-biting thrillers available on Amazon Prime. So make sure your windows and doors are closed, turn on all the lights, and hold on to your seat, because you're on a wild ride because we are here to show off the updated list of movies on prime.
Whether you wish to dive into a spooky world or want to binge-watch a political thriller, a psychological thriller, or a thriller with a comic twist, these 7 movies will satisfy your craving. You don't need any additional subscriptions to view them because they're all included with an Amazon Prime membership.
The Abyss (1989)
James Cameron's film was nominated for an Academy Award for Visual Effects. An American submarine sinks in deep waters off the coast of the Caribbean. The crew of rescue divers teams up with the crew of an oil platform to recover the submarine before the Soviets do.
Apollo 13 (1995)
Ron Howard's historical space epic depicts NASA's effort to restore Apollo 13 to Earth. You'll get a sense of the fight for life both out in space and on the ground. Performances from Tom Hanks, Kevin Bacon, Bill Paxton, and others bring the famous astronauts to life.
Blow the Man Down (2020)
The Connelly sisters are played by Sophie Lowe and Morgan Saylor. The film, directed by Bridget Savage Cole and Danielle Krudy, begins with a chorus of burly fishermen singing the sea shanty. It swiftly loses interest in any of the characters. 
Blow the Man Down is constantly tense, and features wonderfully prickly performances from the likes of Margo Martindale. The film follows siblings who discover a whole new seedy facet of their community on the day of their mother's funeral.
The Girl With the Dragon Tattoo (2011)
The Millennium series of novels by Stieg Larsson introduced the world to goth hacker Lisbeth Salander and the joys and torments of a very distinct, regional type of Scandinavian crime fiction. The books were bleak, violent, and cold, both literally and metaphorically.
David Fincher will direct the English-language film adaptation of the Swedish novel Girl with the Dragon Tattoo. Daniel Craig's The Girl with the Dragon Tattoo is one of the most critically acclaimed films of the 21st Century.
The Handmaiden (2016)
The Handmaiden by Park Chan-drip wook's painting is set in 1930s Korea. The film follows Sook-hee, a pickpocket who goes undercover as a sheltered heiress's secretary. The erotic thriller has plenty of twists and turns and thrusts.
In The Handmaiden, single, sensual drops fan out through the entire two-and-a-half-hour narrative into the unexpected. Sook-hee falls madly, lustfully in love with her target.
I'm Your Woman (2020)
The film, directed by Julia Hart (Fast Color), is a '70s gangster story that defies all of the stereotypes associated with the term "gangster movie". The Marvelous Mrs. Maisel's Rachel Brosnahan plays Jean, a new mother, and wife of a mobster. When she's told that her husband is in trouble and she needs to disappear in the middle of the night, Jean is forced into a life of isolation that forces her to reckon with her own ignorance. 
There's a deliberate slowness to the narrative, and almost carefulness, like someone tiptoeing around a room so as not to be heard, says film-maker David Lebouthillier, who worked on the Oscar-winning film The King's Speech.
High Life (2019)
Claire Denis, a French filmmaker, creates films that gnaw at the mind and stimulate the senses. With High Life, she's created a tale that's equal parts heady jail thriller, psycho-sexual medical mystery, and bong-rip cosmic odyssey. The plot jumps back and forth in time, following quiet inmate Monte (Robert Pattinson) as he raises a child in a huge, dorm-like shuttle.
High Life defies puzzle-box filmmaking's solutions, opting instead to explore its own risky territory of yearning. In a more traditional sci-fi film, how Monte ends up alone with the kid would be the key question. Denis Villeneuve peppers the film with strange images and outlandish concepts.
In Bruges (2008)
Colin Farrell plays Ray, an Irish hitman plagued with guilt over the unintentional killing of a little boy, in Martin McDonagh's subtle directorial debut. Instead of using his rugged good looks to play yet another "badass" assassin character, he opts for a much more worrying and neurotic look.
It's a crazy, frantic performance that brings the film's comedic moments to life while also allowing the film's somber reflective moments, contemplative moments to creep up on you like a stranger in a dark alley. You'll have no idea what has happened to you.
The Insider (1999)
Review by Roger Ebert: This is one of the most engrossing ripped-from-the-headlines thrillers ever made. Al Pacino and Russell Crowe star in The Insider, a semi-biopic about 60 Minutes producer Lowell Bergman. The film is not flashy but underplays Bergman's role as executive-turned-truth-teller Jeffrey Wigand. The lack of Nixon-like public villain may have prevented it from becoming ubiquitous.
The film received seven Academy Award nominations, including Best Picture, Director, and Actor for Crowe. Deep Throat was generally ignored by the public but should be seen for Mann's grasp of complex material.
Jaws (1975)
You've heard the words "bigger boat" and "screams of fear" before. It's time to re-experience that moment when the screams of fear reverberate throughout the room and everyone flees.
Jaws is still scary, amusing, and necessary viewing, even in the age of Sharknado and The Shallows. These are the kinds of seas you'll want to return to. It's a quiet, humanist monster picture that will never lose its basic potency.