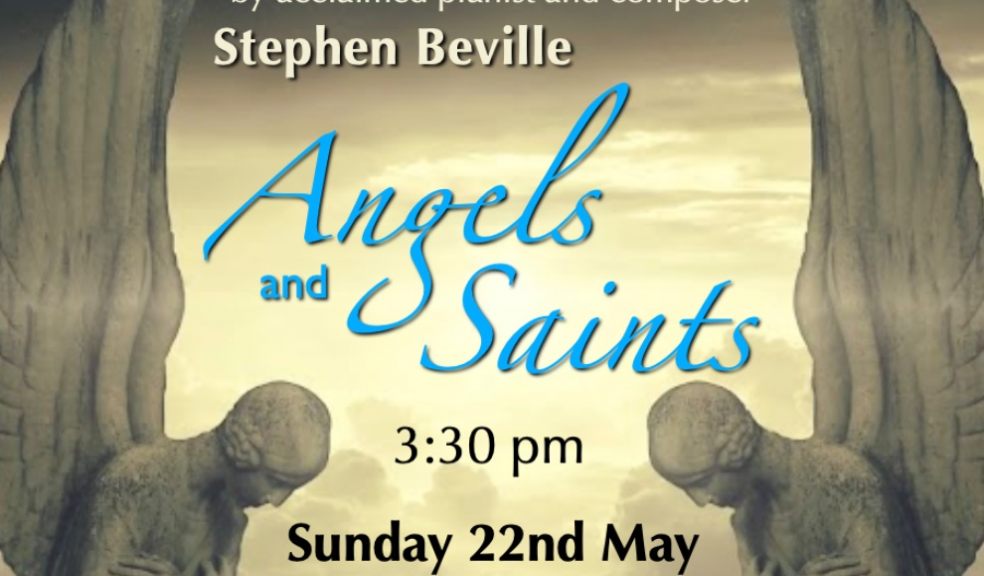 Angels and Saints: A piano recital by Stephen Beville
Now that classical music concerts have really begun again in earnest after the bad old days of lockdown, we are lucky that musicians are returning to perform in St. Margaret's Church in Topsham, and make use of its beautiful Yamaha grand piano again.
One such is Exeter pianist and composer Stephen Beville, who last played here in 2019. His new programme Angels and Saints contains one of his own compositions entitled Portrait of the Angel Raphael, plus music by Bach, Beethoven and Chopin. It concludes with Franz Liszt's, Deux Legendes, an interesting piece which celebrates both St. Francis of Assissi and St. Francis of Paola - the first saint "blessing the birds" and the other "walking on the waves" (according to a famous story, in 1464 Francis of Paola was refused passage by a boatman while trying to cross the Strait of Messina to Sicily. He reportedly laid his cloak on the water, tied one end to his staff as a sail, and sailed across the strait with his companions following in the boat!)
Don't miss this great chance to hear the playing of an accomplished professional pianist. Stephen Beville holds a Professional Performance Diploma with Distinction from the Royal Northern College of Music and he also gained Distinction in the Soloistenexamen when he studied at the Hochschule fur Musik in Karlsruhe, Germany.
In Fanfare, the American CD Review Magazine, the reviewer of his first CD, Stephen Beville In Karlsruhe, wrote: "As much as I revere the playing of Arrau, Rubenstein and Ax, I found Beville's way with the score refreshing.... His is a career to keep one's ears open for".
The event takes place at St Margaret's Church, Topsham on Sunday 22 May at 3.30pm
Refreshments will be served.
Tickets for the concert are £12 on the door or £10 in advance from The Topsham Bookshop at 27, Fore Street Topsham, telephone 01392 877895.
Available for sale at the concert will be copies of his recent CD Visions and Ventures from Divine Art Recordings, which features music by Bach, Beethoven and Prokofiev.