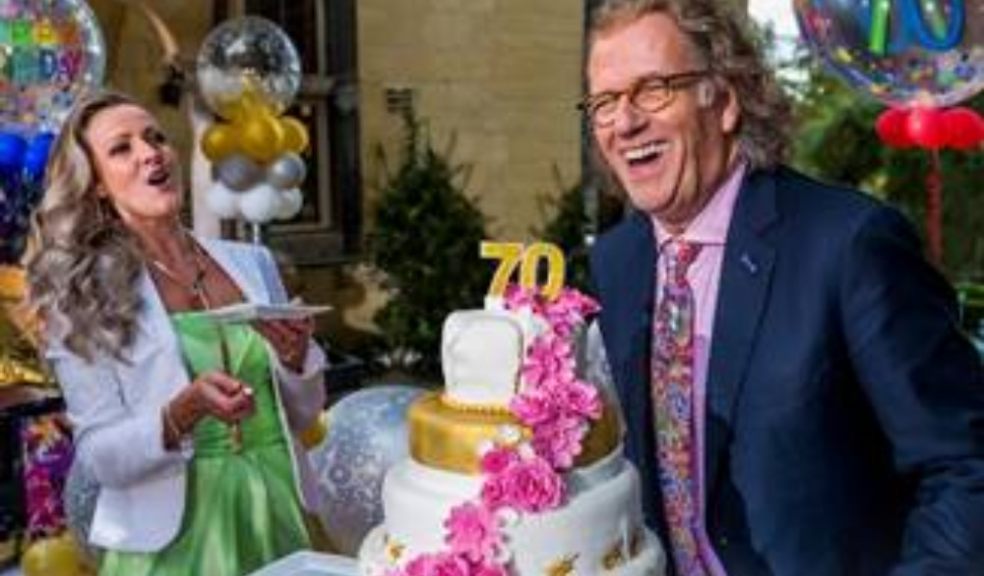 André Rieu: 70 Years Young
André Rieu will celebrate his 70th birthday with a one-off event in cinemas across the country in next month.
on Saturday January 4th and Sunday January 5th 2020, featuring a collection of his favourite performances from his spectacular live shows across the world, as well as reminiscing with presenter Charlotte Hawkins about his life and multi-decade career.
Alongside his Johann Strauss Orchestra, the show features the maestro performing his most notable pieces from the most stunning locations around the world, including Schönbrunn Vienna, Radio City Music Hall New York and the Coronation Concert in Amsterdam. The perfect way to ring in the new year!
As part of the celebration, together with Charlotte Hawkins, Andre will look back over his life, passions and music, while taking his cinema audience on an exclusive tour of his home in Maastricht.
Through an incredible life with unparalleled achievement, the world-renowned violinist Rieu is the biggest Classical Music artist in the world right now. With over 40 million records sold worldwide and selling over 700,000 tickets each year – not to mention his July Maastricht cinema shows breaking box office records – it's no wonder he has been dubbed 'the maestro of the masses' by the New York Times.
Produced and distributed by Piece Of Magic Entertainment, André Rieu: 70 Years Young - follows the success of his 2019 Maastricht Concert "Shall We Dance?" released in July.
Watch the trailer here
https://www.youtube.com/watch?v=3rEmKzedChs&feature=youtu.be
Visit andreincinemas.com for details of your local cinema
About André Rieu
Known for his energetic and festive live performances and with album and DVD sales of more than 40 million worldwide, André is the world's leading pop classical artist and consistently appears on the worldwide list of highest-grossing touring artists. His Johann Strauss Orchestra, with up to 60 musicians, began in 1987, and for over three decades his spectacular live shows have gained him hundreds of thousands of fans from all over the world. He will embark on a UK Arena Tour in April/May.
About Piece of Magic Entertainment
Based in Amsterdam, Piece of Magic Entertainment (POM) is an international theatrical distribution company, bringing a diverse range of world-class events and documentaries to cinema audiences across the world. Marrying unique content with pre-existing and highly identifiable audiences defines what POM does. POM's cinema network reaches thousands of screens across 90+ countries, from multiplex to arthouse cinemas and alternative movie theatres. POM's in-house sales and marketing team and wide film festival network enables them to develop effective and impactful campaigns.
Event cinema titles across genres include gaming (League of Legends Esport championships), documentaries (AVICII: True Stories, NUREYEV, Apollo 11, Miles Davis: Birth of the Cool, Marianne & Leonard: Words of Love) and concerts (André Rieu, INXS: LIVE BABY LIVE).
For more information: www.pieceofmagic.com
Watch the trailer here
https://www.youtube.com/watch?v=3rEmKzedChs&feature=youtu.be