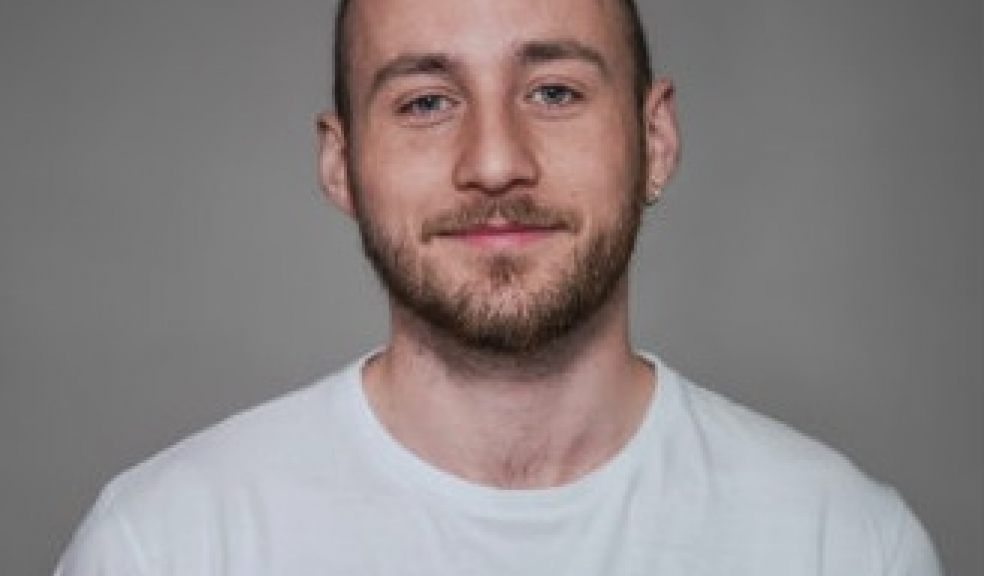 Actions Speak Louder Than Words - The art of physical comedy with local performer Dean Elliott
On a hot summer Saturday in Exeter, I am waiting to meet a man who has previously performed a one-man show in Exeter without words. With a mixture of interest and intrigue, I decided to find out more about this mysterious character on behalf of The Exeter Daily.
Dean Elliott was born and raised in Exeter; although he left the area to briefly spend time in London, and to study at Royal Holloway University, where he received a first in Drama and Theatre Studies, he is keen to stay in Exeter and develop his craft in the city. Dean has played a variety of roles during his performing career but his skills particularly lie in the art of clowning and physical comedy. He has also undertaken training in improvisation with the likes of Aitor Basauri of Spymonkey and Lee Simpson of Improbable.
Thankfully for my Dictaphone and me, when I get to meet Dean he doesn't decide to mime the responses to my questions and instead we had a very interesting chat about local Devon theatre and his upcoming show Blank.
Blank was first performed at the Ignite Festival in June. In the show the audience are invited to experience how the character he portrays goes through the motions of writer's block and procrastination. He aims to have a 'balance between funny and excruciating' as he builds up the tension in performing tasks such as finding the right pair of glasses. Keen not to give too much away about the show before the audience see it, he does mention that he hopes that people will be thinking about; 'What is important to this character?'
Previous reviews have led to comparisons of Mr. Bean and also being 'reminiscent of Charlie Chaplin' – with such positive feedback, it would be easy to be complacent, yet Dean remains level-headed and is aware of the unpredictability of an audience's response:
"…the audience and their reaction and me feeding off it, it's a two-way thing, it's kind of the core of the performance as you depend on a reaction, for certain actions I wouldn't expect a clap but I would inexplicably get a clap…and there were times I would expect a reaction and I wouldn't receive one."
However, despite the spontaneity which arises from shows such as this, there has been a lot of hard work put into the creation of this one-man show. The beginnings of Blank began when Dean discovered a scheme run by The Bike Shed Theatre called In Your Space, which allowed him the opportunity to have a space in the Barnfield Theatre for a week. 
After consideration of different ideas and uncertain directions, Dean finally began to piece together, along with some guidance from Chloe Whipple, a performance of physical comedy and clowning, which after securing a few more days of theatre space to rehearse and work out ideas, lead to the production that we now know as Blank.
Dean has also been involved with other local theatre projects, you may have spotted him previously in Skin Deep before he left the show to pursue his solo project and he has also played a small part in From Devon with Love: Ice Maiden production by The Sourdough Theatre Company. The enthusiasm for local theatre and the importance of making it relevant to a local audience particularly comes across in our discussion of these productions, in particular Skin Deep:
"it's a fantastic and well written show and really struck a chord because of the memories of Exeter which were associated it such as the different locations, for example Bury Meadow Park and being on the bus  going through Sidwell Street  and your hear a gasp of recognition from the audience."
Overall, Dean is a very passionate individual who appears to offer something fresh and engaging for Exeter audiences and is certainly one to watch in the future.
Although Dean has focussed on developing and performing a one-man show he is very keen to collaborate with like-minded others in future projects. If this sounds of interest, you can contact him directly via Twitter: @Deanelliott1987
To see Dean Elliott in action, he will be performing his one man show Blank between 5-10 August at 8:15pm in The Hour Glass, Melbourne Street, Exeter. The performance is part of an event called 'Here Come the Boys' which consist of a week of shows by four of Exeter theatre's brightest young males. Tickets can be bought on the door, £6 for a single show or £15 for an all-night pass. 
For information visit the Bike Shed Theatre's website: http://www.bikeshedtheatre.co.uk