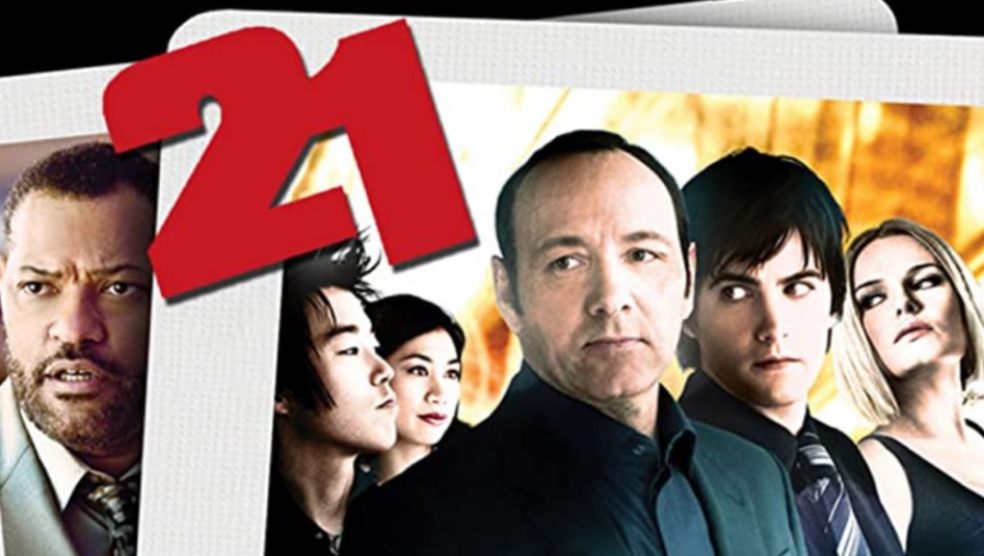 5 Must-Watch Movies on Blackjack if You Want To Hone Your Skills More
The sphere of gambling is always exciting. Its introduction to web-based platforms has made it even more intense. When it comes to gambling games like blackjack, where acquaintance with soft skills creates millionaires, the ambiance becomes more luxurious. That is the reason, in many famous Hollywood movies, this game has been used for weaving the plot and storyline with more thrills, injecting enough cinematic apprehension.
These movies are treats to watch for players who incline online blackjack. Cause, denoting the ways of improving your strategy, they also spot the pitfalls gamblers should avoid. Hence, this article is focused on the five best of them.
21
21, the movie was released in 2008, based on Ben Mezrich's bestselling book naming Down the House. The film revolves around some enticing incidents of an MIT blackjack Team. A professor leads the team, and Kevin Spacey performed this character astonishingly. Some other mentionable actors who have brought the film to an elevated level are Kate Bosworth, Jim Sturgess, and Laurence Fishburne.
All the movie's casino scenes were shot in real-life casinos, including the planet Hollywood, Red Rock Casino, and the Hard Rock casino in Las Vegas. Hence, you get to experience the exact essence of blackjack in a casino environment. 
The Cooler
It's nothing but a blackjack centric masterpiece from Wayne Kramer. The movie's storyline talks about a cooler (William H. Macy), a blackjack expert, who works for casinos to cool down players' hot stakes. The movie finely exposes the way some deceitful casinos increase their edge in blackjack bets. And, even in real-life, some deceiving land-based casinos apply tricks for increasing their house-edge immorally. This is another reason why clued-up gamblers are gradually altering their choices to play online blackjack in renowned online casinos.
The movie is shimmering with some magnificent blackjack scenes, depicting some great playing styles. 
The Hangover
This one is truly a must-watch for gamblers who have an excellent taste for comedy as well. In 2009, this movie was released in theaters. The Hangover is directed by Todd Philips, starring Heather Graham, Bradley Cooper, Justin Bartha, Ed Helms, Jeffrey Tambor, and others.  The tenth highest-grossing worldwide film for the year 2009 showcases gleaming Las Vegas and some amusing incidents while revolving around three friends and their trip. Zach Galifianakis played the character of Allan, who gets an idea of counting cards at a brick and mortar casino.
Rain Man
Rain Man is a 1988 classic, featuring Dustin Hoffman and Tom Cruise as siblings named Charlie and Raymond. Although this move cannot be entirely tagged with a blackjack movie title, it encompasses one of the most unforgettable blackjack gambling scenes.
Charlie decides to bring his brother to a casino for counting cards as his autistic brother Raymond has an excellent memory. The brothers do win lots of money but become suspect of foul play. The movie was awarded multiple Oscars in 1989 and is a must-watch for its offered ideas on playing blackjack. 
Holy Rollers: The Story of Card Counting Christians
This movie is comparably new as it was released in 2011. Despite being Christians, Collin and Ben Crawford choose not to frown at gambling but utilized their conviction to win big. 
The team gains over $3 million by counting cards. This movie depicts how an efficient strategy is necessary at blackjack tables. Hence, this movie also offers some crucial tips that every player should know of. 
Concluding Lines  
For many years, Hollywood has been developing movies based on blackjack and gambling. Although most of these movies are fiction crops, you can recognize the necessary thought process for playing blackjack games with real money wagers.  Many of the situations these movies depict can be a bit far from reality. But, deep within, there's the pure essence of blackjack, which you would require for your venture.