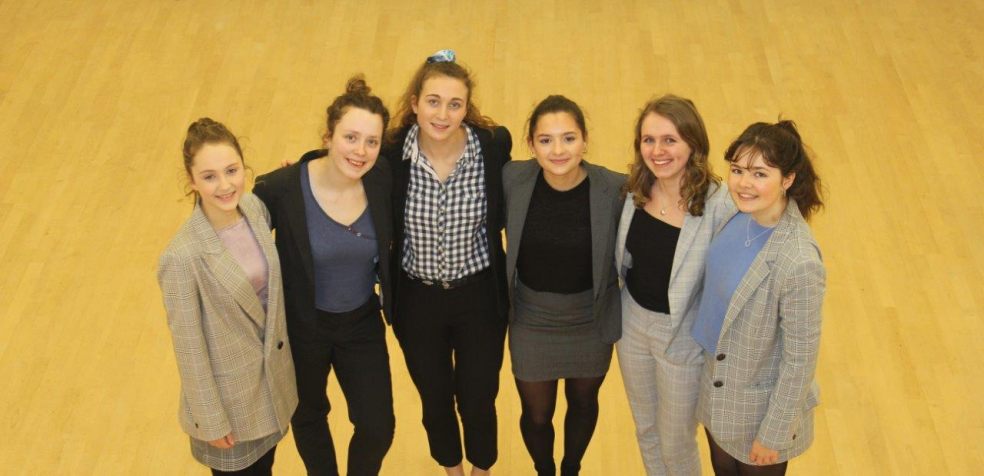 Exeter School hosts Choral Society Concert in Exeter Cathedral
Exeter School is looking forward to performing its annual Choral Society concert in Exeter Cathedral on Thursday 21 March, which this year will feature music by Handel and Poulenc.

Made up of current pupils, parents, staff and guests, the concert will feature four pieces.  The full chorus and orchestra will perform Part 2 of arguably the best-loved choral work in Britain, Handel's Messiah, including the Hallelujah Chorus, and also Poulenc's Gloria, which combines chords and rhythms more often found in jazz along with hauntingly beautiful melodies.  

The school's Chamber Choir will perform popular contemporary composer John Rutter's anthem The Lord Bless You and Keep You, and the professional orchestra will be joined by around 25 of the school's instrumentalists to play Rossini's Thieving Magpie Overture.

The soprano solo part in the Poulenc will be sung by Exeter School alumna Bethany Partridge (2006-2011), who is now an internationally renowned professional singer. 

Current Sixth Form pupils Isabella Flashman, Elizabeth Pittman, Francesca Vercoe, Ettejean Girvin, Lily Alford and Emily Moudiotis have been invited to sing solo parts in the Messiah.

Head of Modern Foreign Languages Mick Latimer has a bass solo in the Messiah joined by English and Drama teacher Chris Harknett who will be taking on a tenor solo.

Exeter School's Director of Music, Peter Tamblyn, said that singing in the Cathedral, with a professional orchestra in support, was an exciting prospect for the children.

"I am very proud of all of the busy children who have contributed to the rehearsals with such enthusiasm and commitment for this concert," he said.
"I am particularly thrilled that a number of the older singers will be taking on the solo roles in various movements of Messiah. This will be a memorable experience for them, and they are sounding just wonderful at the moment.  

"I am also very pleased that former pupil Bethany Partridge, now a busy and successful soloist in her own right across Europe and beyond, will be singing the soprano solo in the Poulenc Gloria.  With such a large professional orchestra required for the Poulenc, it seemed a great chance for some of our young orchestral musicians to sit in with them too, in an apprenticeship role, for the performance of the famous Rossini overture The Thieving Magpie."

Once again, we are indebted to Packexe for their generous support of this concert for the eighth year running.

Prices for the concert are £17 (in the main body of the cathedral, where sound and vision are at their best), £12 (towards the back of the cathedral) and £9 (unreserved side aisle seats). There are reductions for children. Tickets are available to purchase from www.exeterschool.org.uk/box-office

People with special access requirements are asked to contact the Box Office on (01392) 458934.