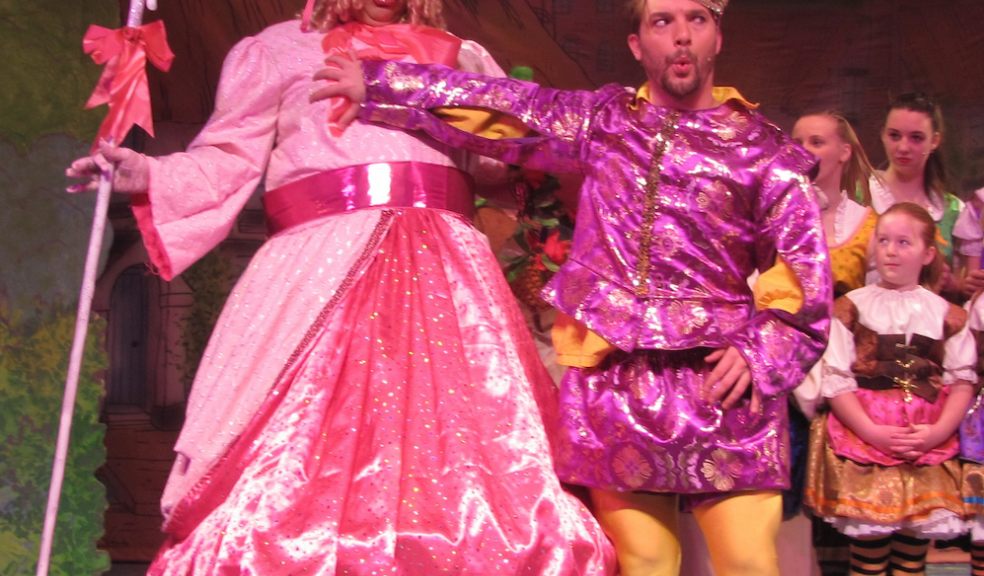 Performing tips from Exeter panto pros
Pantomime is a unique British tradition. You will not find pantos being performed in any other part of the world except, of course, wherever several enthusiastic Brits with a penchant for slapstick and cross dressing are gathered together.
The panto season stretches into the New Year and in Exeter and the rest of the country hundreds of companies will be staging pantos now and in the coming months.
They could be amateur or professional, well funded or on a shoestring, treading the boards in theatres, arts centres or village halls. The common purpose is to entertain people, perhaps raise money for charity, and to keep the panto tradition alive.
Here members of the professional company of Jack and The Beanstalk, playing at Exeter Corn Exchange until 4th January, share their inspirations and top tips on how to get the most out of a panto.
Exeter actor Daniel Page plays Dame Trott. He says: "I am of course inspired by the real Dames…Judy Dench, Maggie Smith and Helen Mirren.
"I grew up a massive fan of Danny La Rue who played panto dame forever. I never got to see him or work with him but I certainly admire his career and do think we are currently missing that male, drag, dame star."
His top tip for amateur or professional actors? "Enjoy it. If you are having fun that will radiate out into the audience and they will have fun."
Mark Osmond, returning to Exeter Corn Exchange for his third panto, has very succinct advice for the polished or aspiring performer. "Keep it real!"
Judyth Aarons understudies for the star of the show Sandra Dickinson and the other female roles in the show, as well as playing Old Biddy. Her casting shows that everyone brings something to the panto mix regardless of their performance background. She says: "I have never done this before as I usually sing opera, operetta or oratorio music. Panto has been on my bucket list!"
Teamwork is also important. Director Ian Trafford has always made sure to build an ensemble cast who work well together. Natalie Harman, playing Silly Sally, says: "I have heard so many wonderful things about the Kickline company from friends and colleagues, so I'm excited to work with such a lovely team. 
"My top tip for pantomime performers.... I'd say enjoy yourself! If you enjoy yourself, so will your audience. You'll take them along with you on your panto journey!"
The youngest member of the professional company is Will Trafford, playing Jack. He says: "My top tip to anyone who wants to perform in anything is to always be enthusiastic. That way no matter what you do you'll always have fun, especially in panto where you can just be crazy!"
Harry Stone's advice extends to writers and directors as well as performers. He says: "You must know what the people of the local area find funny and amusing, and work it into the script. This includes rebukes of other towns, always with the tongue firmly in the cheek and a wink."
Producer, writer and director Ian Trafford echoes Harry's tip. He says: "There are a set number of pantomime stories, and they are all robust enough to stand being peppered with local references.
"As long as you keep the storyline more or less intact, you can also introduce your own twists. We've always done this with our pantos at Exeter Corn Exchange. There will always be standard parts of a panto that people expect - a slop scene, a happy ending and so on - but surprise your audience too!"
Pantomime performers, wherever you are, we salute you.
You can still catch Jack and The Beanstalk at Exeter Corn Exchange until 4 January. Visit www.exeterpanto.co.uk for tickets and information.