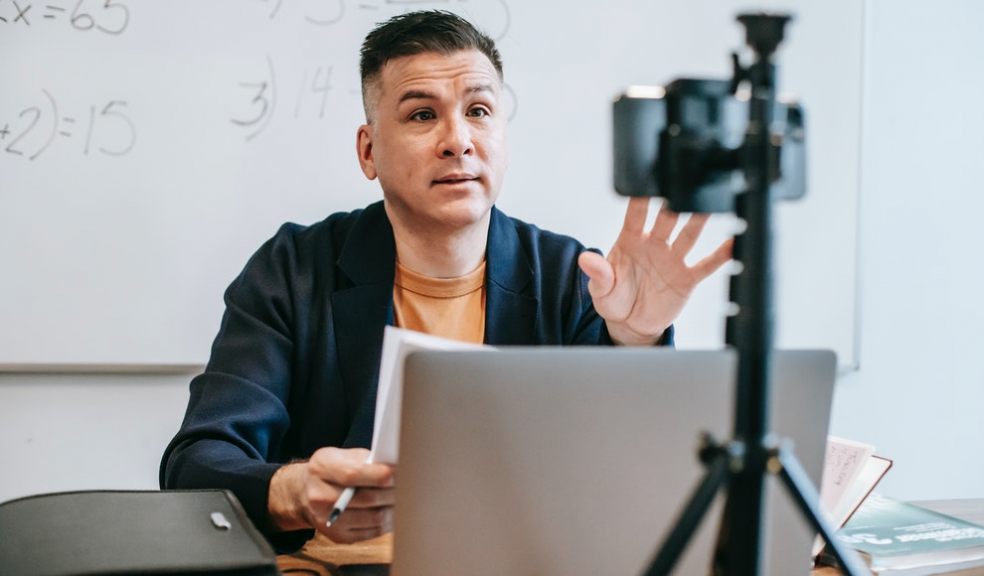 Teaching remotely In 2021? Here are seven tools to make your life easier
Modern education undergoes profound changes all the time, but never as rapidly as in the past year. Remote learning has become a staple in educational facilities all around the world as a means of overcoming challenges brought about by COVID-19.
Despite some criticism, 2020 demonstrated the promising capabilities of remote teaching, via flexible technical solutions, which are expected to be deployed even more effectively throughout 2021. These solutions have equipped educators with teacher tools to cover a diverse range of tasks and activities. Whether you're in need of software that allows you to create and distribute lessons or a program that enables you to quickly combine and format assessments and surveys, with remote learning, the possibilities are endless.
Seven tools that make online teaching simple
Smart educational tools share similar features: they are user-friendly, interactive, and customizable. Below, you can find several instruments that will take your online classes to the next level. Even if you're are already using one of the following solutions, further integration is always possible to deliver additional value.
Google Classroom
Google Classroom is a free platform for educational institutions. This software allows you to share materials, grade homework assignments, create lesson plans and share detailed feedback with students. Users generally find it easy to customize and share their assignments via Google Classroom's many features and third-party integrations. Most importantly, this platform is highly intuitive, versatile, and user-friendly.
As educators can integrate most apps with Google Classroom, if you use several learning tools, you can always combine them and run them as a single platform for convenience. The best part of this tool is that the entire Google Suite for educational needs is completely free of charge. Additionally, there is no limitation to the number of users that can participate. If more options are needed, the G Suite Enterprise can be purchased for as low as $48 a year per user. 
PDF editors
People prefer the PDF format to many others due to the number of benefits it offers, such as easy formatting, portability, and the ability to embed different types of media. A PDF editor is a necessary tool in an educational institution's arsenal, especially within high schools and colleges. Complete with annotation, text addition, collaboration features, and OCR functions, PDF editors can make the lives of both students and teachers much easier.
An online PDF merge tool is perfect for sending and receiving student materials across different devices. Files can be split or merged in the blink of an eye. Before deciding on a solution, consider downloading a PDF editing tool yourself to test out the editing, conversion, annotation, and collaborative features. Reliable PDF editors make it simple to share valuable feedback with students.
Thinkific
The purpose of the online application Thinkific, is to provide educators with a platform to sell courses they have created. Creating a study space for distant learners using Thinkific ranges from $49 to $499 a month. The hefty price tag for this advanced creation tool means that Thinkific is more geared towards university course coordinators more than school teachers.
This application offers many content types, meaning you can say goodbye to monotonous lessons. Use Thinkific to create self-made discussions, and download videos, audio materials, and texts.  
ConvertKit
Throughout the educational process, there must be frequent, reliable communication between parties. When it comes to remote studies, the need for regular check-ups becomes even more urgent. ConvertKit allows users to both maintain contact and utilize specially designed tools to further all aspects of learning.
ConvertKit allows educators to organize and manage communication with their students. This software is perfect for freelance teachers who want to create and share their presentations and lectures with students from any location. ConvertKit also comes with straightforward email templates that make communication a breeze.
Zoom
Zoom's popularity, like that of Google, has led to its own verbiage: "Wanna Zoom tonight?". This platform is both highly intuitive and easy to use. Although Zoom was original designed to provide business professionals with a tool for team meetings, people use it for educational purposes as well.
Today, tutors from various spheres prefer Zoom to any other virtual conference tool. Yoga instructors, language tutors, business trainers, and school teachers can all equally benefit from this solution. Plus, students can use this platform for online group work.
TalentLMS
TalentLMS falls into the category of remote teaching tools that cover a wide range of use cases. This platform is perfect for scheduling meetings with students and parents and also for producing and distributing course content. 
What's more, users have a chance to try out an automated grading system in practice. TalentLMS allows teachers and tutors to see which students require extra time to learn new material, or which students need additional help with specific tasks. As the free version is somewhat limited, I would recommend purchasing the "Starter" suite for $59 (forty users).
Edpuzzle
If you are looking for an educational tool that will take your lessons to the top, then Edpuzzle may be the solution for you. This program is completely free and allows users to create specific video content to boost the interactive experience throughout the virtual learning experience. If you're interested in mixing remote and conventional learning models, Edpuzzle is always a highly recommended addition.
 
Final thoughts
Although we have only focused on seven effective tools for teaching students remotely, there are plenty of other options for you to explore. When searching for applications that can help you with daily tasks, think about characteristics and features that will suit your students as well. The perfect solution should be affordable for everyone involved and should cover a wide range of uses. As for the remote teaching apps that we mentioned above, keep in mind that you can always combine additional software, purchase universal tools with multiple features, and integrate different free applications to enhance the overall learning experience.