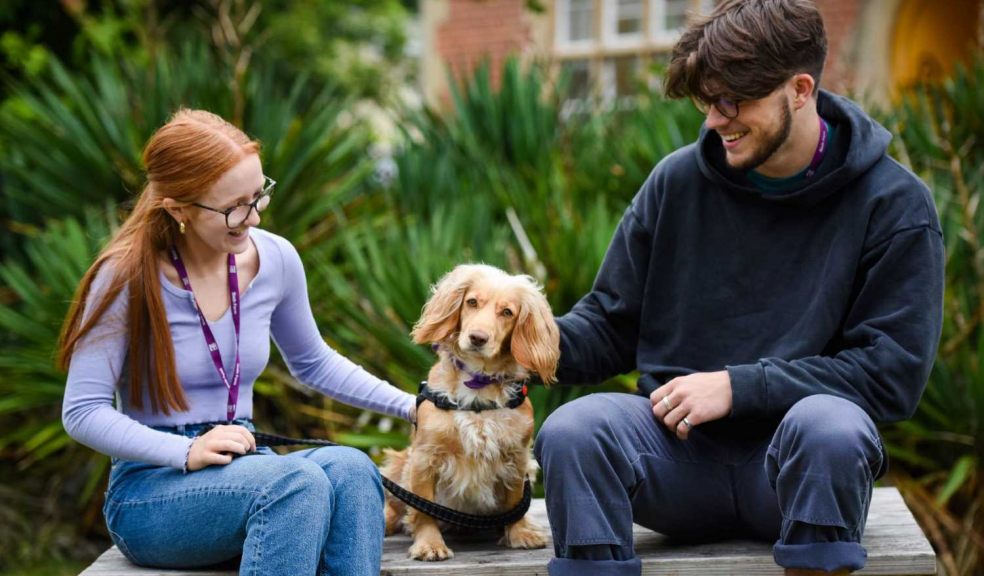 QE welcomes a special new staff member, Poppy the therapy dog, on duty from September
Queen Elizabeth's School is ending a challenging year on a very positive note by welcoming a brand new, canine member of staff to their Pastoral Team.
Poppy, a two and half year old Sprocker, will be coming on board as their newest employee from September!
Therapy dogs have been called 'miracle workers' because of their calming effect on students and school staff. Poppy comes with very impressive credentials, and received top marks in her official Dog Assessment Report.
Natalie Hunt, QE's Pastoral Support Lead and Poppy's owner, said, "Poppy is an incredibly relaxed, calm dog and will play an integral role in our Pastoral Team, supporting the emotional wellbeing of our students and focused interventions with our SEN groups.
As well as providing emotional support, science and empirical evidence has shown us that therapy dogs in a school setting can reduce blood pressure, promote physical healing, decrease anxiety, fatigue and depression. They can also focus interaction, stimulate memory, boost problem-solving skills and improve attendance.  We can't wait for her to get started!"
Poppy has already met and spent time with a number of students and staff, as part of her appraisal, and will be coming in to school one to two days per week during term time.
Canine Behaviourist, Tricia Wills, who assessed Poppy said, "Poppy is a lovely, friendly dog who, I'm sure, will be a huge asset to the students at QE."