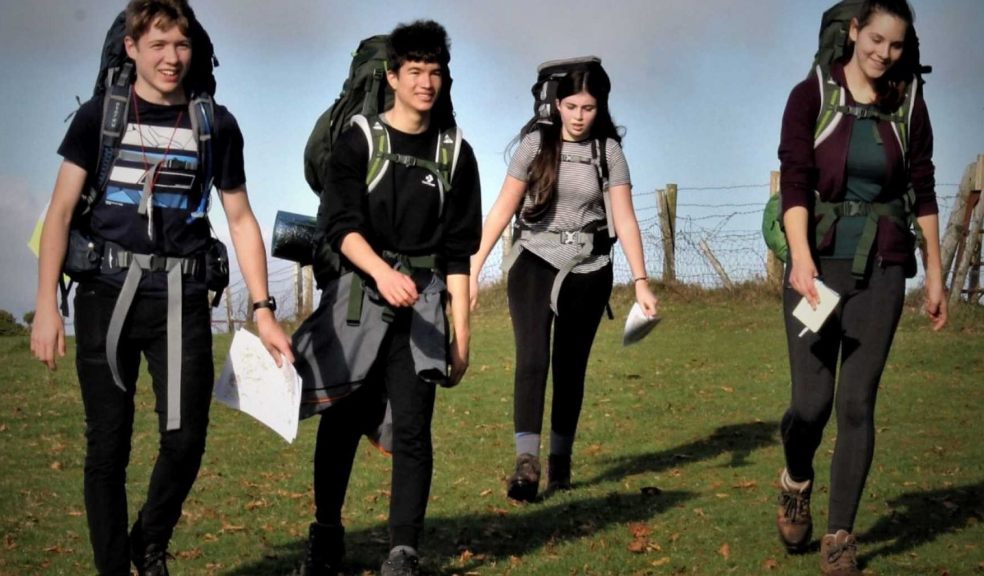 QE celebrates successful completion of first Silver DofE Expedition
Queen Elizabeth's School Crediton is proud to announce that the school has completed its inaugural Silver DofE Expedition. With a long, active history of Bronze and Gold DofE participation, this is the first year QE has run the Silver Award.
Despite the challenges faced by the current Covid situation, and some pretty awful weather, the students, in three teams, successfully walked 60km over three days, during which they practised their skills with tent set-up, cooking and map reading.
Alice Morgan, QE's DofE Manager said; "The Duke of Edinburgh Award presents a great opportunity for young people to develop self-confidence, make new friends, learn new skills and build character. I would like to extend very well deserved congratulations to all our Silver DofE students; despite not being able to camp this year they showed fantastic resilience, humour and teamwork, particularly on the last very stormy morning!  Well done everyone, this is a huge achievement I am very proud of you, your school is very proud of you, next stop Gold!
We would like to say a special thank you to Powderham Castle for letting us use their grounds for part of the expedition.
Special measures, for the expedition, were implemented to ensure everyone's safety at this time.
Queen Elizabeth's is a school with a rich and proud history stretching back over four hundred and sixty years.  We are a large school with around fourteen hundred students, nearly two hundred of whom are in the Sixth Form.
Despite our size, we are known for our friendly and approachable atmosphere. We have two separate sites, or campuses. The Barnfield campus, with its beautiful grounds and views right across the hills to Dartmoor, houses Years 7 and 8 away from the rest of the school and allows the younger students to thrive. The Western Road site houses Years 9, 10 and 11 and includes College House, which is our Sixth Form centre.  To read more about Queen Elizabeth's School please visit: www.qe.devon.sch.uk or contact Queen Elizabeth's on 01363 773 401.