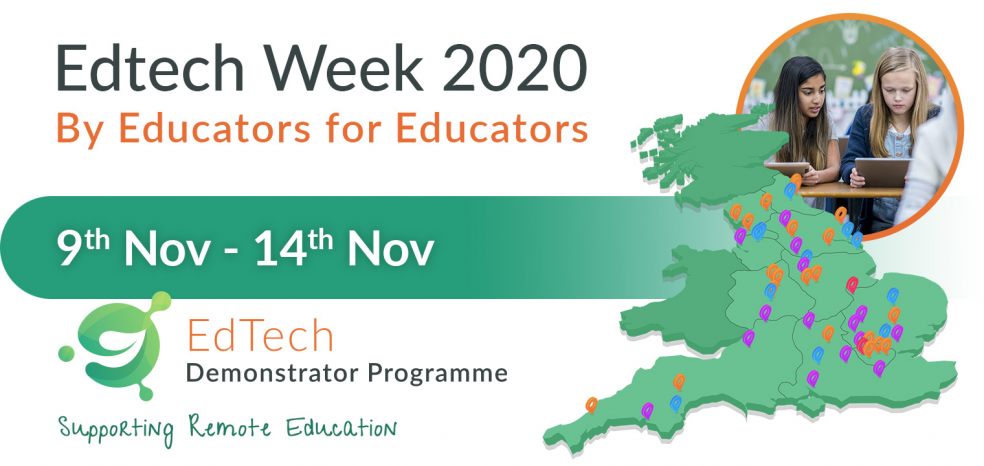 East Devon school at the heart of UK virtual education event
A Devon primary school will be at the heart of a national initiative to help schools and colleges in England to develop their use of technology in education when it hosts EdTech Week 2020 from 9 to 14 November.
Broadclyst Community Primary School, founding school of the Cornerstone Academy Trust (TCAT), has an international reputation for its use of IT and digital media in both teaching and learning. It is one of a network of schools and colleges, all selected by the Department for Education (DfE) as EdTech Demonstrator Schools with the aim of providing professional development for educators in the use of online learning platforms.
BCPS has set up and will co-ordinate the entire six-day virtual event, which will include panel discussions, advice and guidance, live music, dance, art and drama lessons and an EdTech summit, streaming all sessions from the school's TV studio.  The TV studio is state of the art, using green screen and video mixing technology to stream live broadcasts, underpinning the cutting-edge educational offer that Cornerstone is internationally renowned for.
CEO and Executive Headteacher Jonathan Bishop explained: "At this time, when the provision of online learning is crucial to schools and colleges being able to continue education for all children, we are delighted to be able to assist the EdTech Demonstrator Programme by co-ordinating this virtual event, and managing the EdTech Week website and registration process."
Under the EdTech Demonstrator Programme, BCPS has provided expert support and training to over 100 other schools, training staff and helping them to implement online learning and digital platforms. The programme is funded by the DfE until the end of March 2021.
Presenting the event will be Ty Goddard, Co-founder of The Education Foundation (one of the programme's delivery partners) and Chair of Edtech UK. He commented: "The Edtech demonstrator programme helps schools and colleges across England make the best use of digital learning; supporting teachers and allowing pupils to benefit from education technology. Funded by the Department for Education this national programme gives educators a helping hand to start or develop their online teaching and learning methods. 
"The Edtech Week 2020, hosted live and online with Cornerstone Academy Trust, in partnership with over 50 schools and colleges, will reach hundreds more schools and colleges with advice and guidance. 
"It's superb to work closely with Cornerstone and their team on this major national initiative."