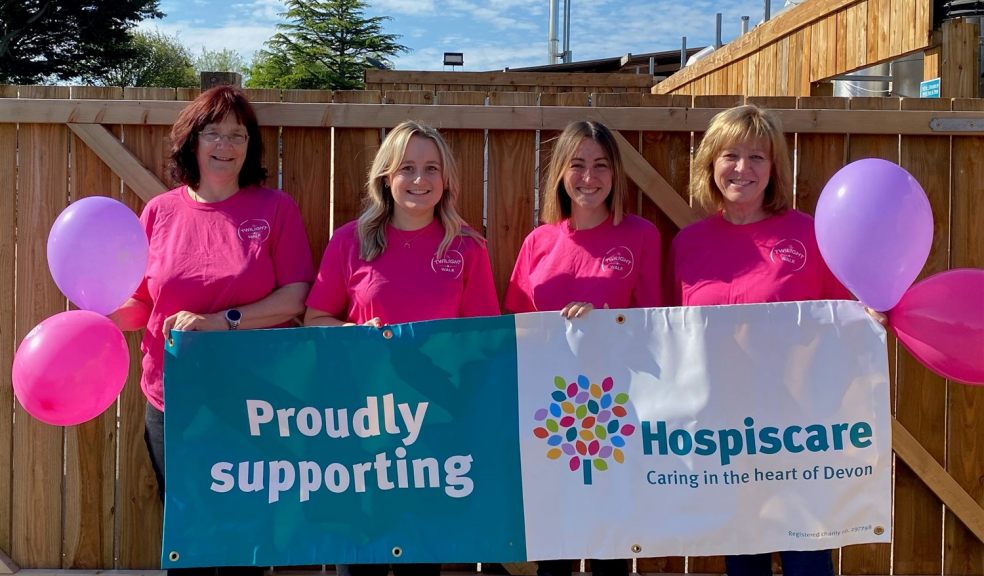 Teaming up to support Twilight with a Twist
A group of around 30 team members from Otter Garden Centres in Ottery St Mary will be taking part in the Hospiscare 'Twilight with a Twist' on Saturday July 10.
It's the 15th anniversary of the charity's Twilight Walk, and this year people have been invited to take part either by joining the walk in Exmouth or planning a route locally.
The Otter team have decided on a local route, which has been planned by Lauren Pearcy and Sally Bright. Starting at the garden centre the walk will take in the town of Ottery plus local villages and Escot Estate. Some are taking on the full 13 miles with others walking 6 miles, but all will be finishing back at the garden centre.
Lauren says "Over the years Hospiscare has given support and help to so many of us, our friends and families as well as our wider local community.
"By taking part in this year's walk, we are showing our personal appreciation for all the work the charity does. Some of us will be dressing up for the occasion, and we hope that anyone who sees us will give us a wave!"   
As a local charity in the area, Hospiscare has been supporting people with a life-limiting illness for almost 40 years. The service now covers Exeter, Mid and East Devon and include providing support at home, a specialist palliative care ward, day hospices and end-of-life care.
Like many charities, Hospiscare has been affected by the pandemic, unable to run many of its fundraising events so Twilight with a Twist could make all the difference. Otter Garden Centres in Ottery is supporting Hospiscare as its charity of the year during 2021, carrying on from 2020 when fundraising was also curtailed at the garden centre.
The Otter team hasn't set a target but they will be delighted to receive donations, large or small. To make a donation please visit: https://www.justgiving.com/fundraising/team-otter