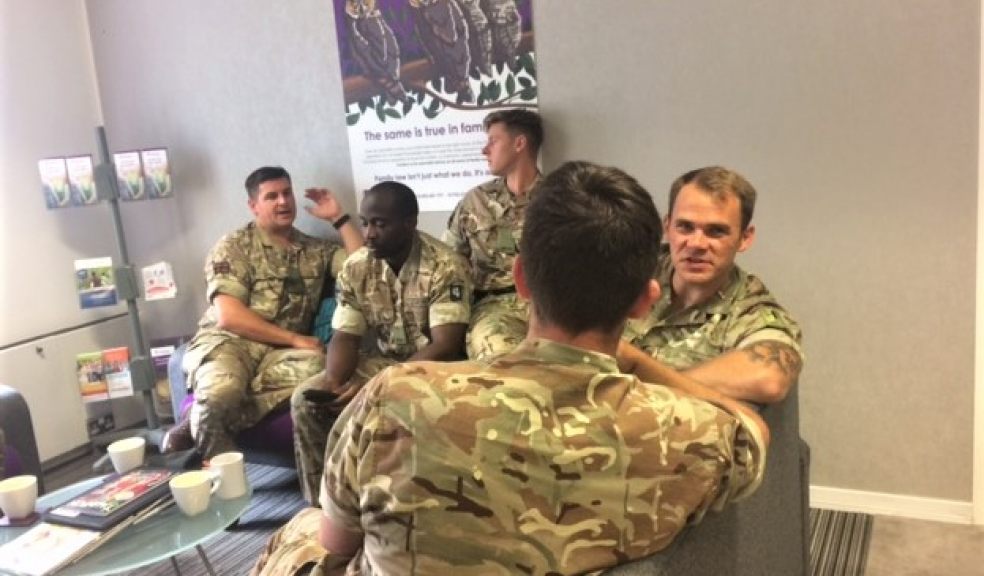 SSAFA Big Brew Up at The Family Law Company
In recognition of Armed Forces Week, the team at The Family Law Company invited members of the Army Outreach Team South West to join them for a 'Big Brew Up' to help raise money for the Armed Forces charity, SSAFA.
Trainee Legal Executive Zoe Hewines is married to a member of the Army Outreach Team based in Exeter, and it was her suggestion for The Family Law Company to host the event.
Twelve members of Army Outreach South West came along to the at the Balliol office in Southernhay, representing between them the Coldstream Guards, Rifles, Royal Tank Regiment, Queen's Royal Hussars, Royal Dragoon Guards, Royal Engineers, Royal Logistics Corps and Royal Military Police.
The lunchtime event included the chance for a little competitiveness, with lawyers taking on army personnel in a table tennis challenge. Tea and homemade cakes provided welcome refreshments, with contributions raising funds for SSAFA.
Business Development Director, Rachel Buckley said: "It was a really great event organised by Zoe.
"When I went down to join in and saw all those service men, I was quite surprised!"
Rachel says there are plans to repeat the event, which is likely next time to be a visit to Wyvern Barracks.
SSAFA provides support to all Forces and their families, helping to relieve need, suffering and distress amongst the Armed Forces, veterans and their families in order to support their independence and dignity.