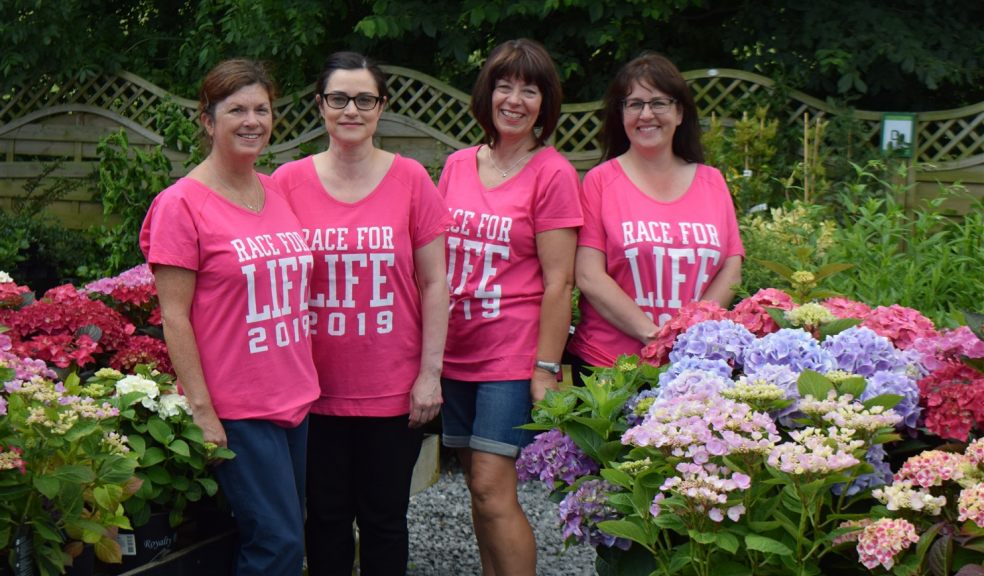 Garden centre team ready to 'Race for Life'
A team of four from Otter Garden Centres Torquay branch is set to take part in the Race for Life at Westpoint near Exeter on July 21.
Branch manager Emma Devonald along with Mo Chambers Sarah Hayden and Allison Woolgar are currently in training for the 5km run. They are aiming to raise over £400 for the breast cancer charity.
Emma said: "Most people know someone who has been affected by breast cancer or another cancer.
"We each have our own experience and decided we would undertake a team effort to raise funds."
Their training regime includes daily exercising and power walks. In addition, Emma says they actually walk more than 16,000 steps every day in their daily work at the garden centre, helping customers to find items and replenishing stocks.
While some of the team intend to power walk or jog the course, Emma, who ran a Race for Life some years ago, is determined to run the whole 5km.
"In fact, it doesn't matter how we do and whether we're fast or slow, what's important is taking part and raising money for this important cause," she added.
To donate to the team, visit fundraise.cancerresearchuk.org/team/allison-mo-and-friends