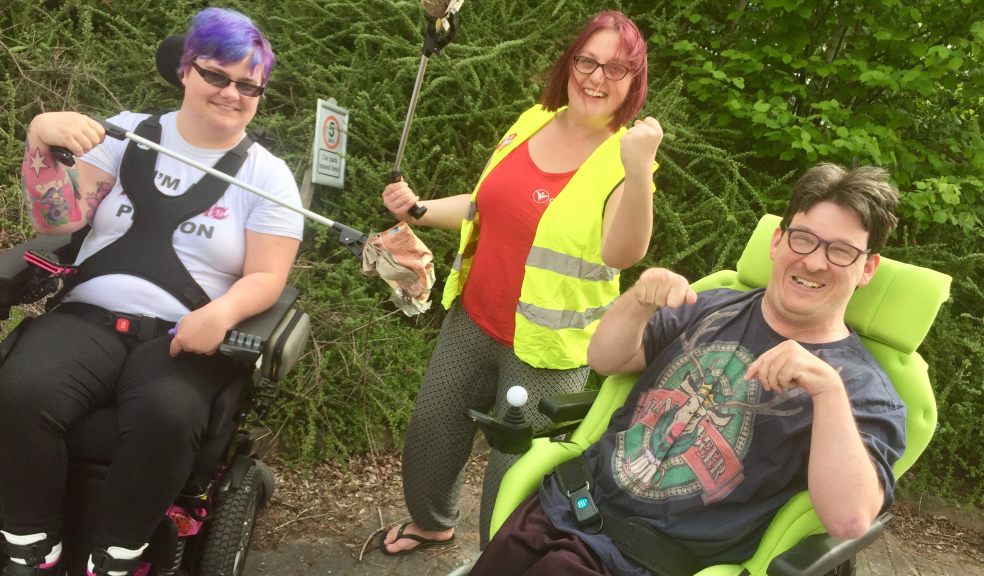 Disability charity CEDA goes green
Exeter based charity CEDA (Community, Equality, Disability Action) is the latest South West organisation launching a new 'go green' initiative, raising awareness of small changes that can be made to help protect our planet.
CEDA delivers education and social opportunities with disabled people and works with over 150 individuals each week. The charity employs 90 staff and volunteers each of whom are being encouraged to make small changes one step at a time.
CEDA has replaced its plastic straws with new biodegradable alternatives and it has increased the number of recycling bins around their Activity Hub at The Clare Milne Centre on the Exeter Business Park.
The charity will also support a group of disabled adults who will meet each week, to learn more about how to reduce waste, energy consumption and other environmentally friendly options.
CEDA programme coordinator Jo Vickey said: "It's important everyone is aware of how small changes can make a big difference... the area around us is occupied by a couple of takeaways and lots of heavily used pathways and the amount of rubbish around them is staggering." 
The group plan to conduct some litter picks around the business park and raise awareness to others about the amount of rubbish that lays on the side of roads and in the hedgerow.
They will also campaign for more rubbish bins to be installed by local businesses to keep the environment clean.
Keep up to date with the project, join CEDA on Facebook- Facebook.com/cedaonline