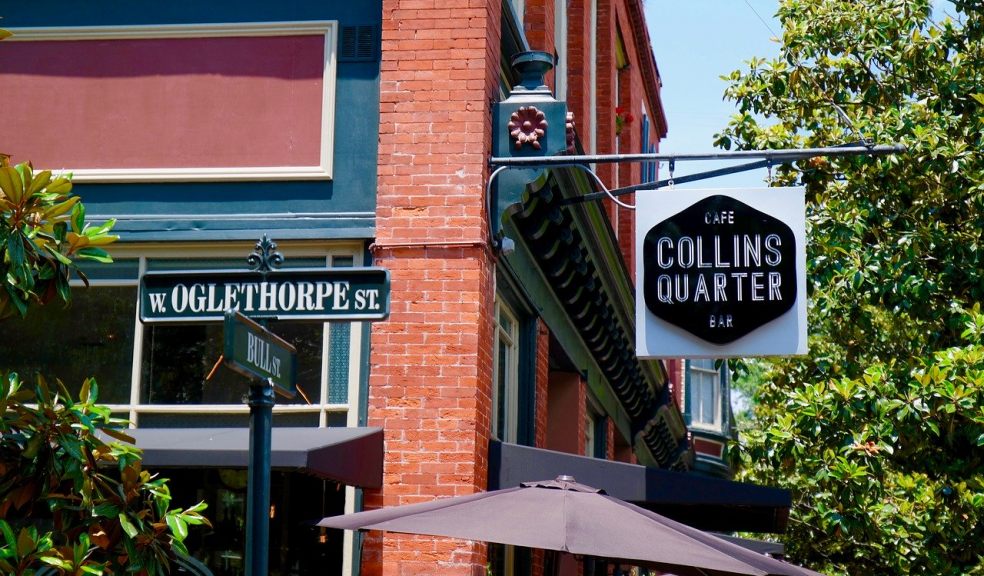 Here's the Ultimate Guide in Getting Custom Outdoor Signs for a Business
Your trusted customers who have offered significant contributions in building your entrepreneurial reputation may have been familiar with the location of your establishment, but how about those who are yet to discover the benefits they are about to gain from your business? It is only necessary that they confirm the legality of your business's existence by physically visiting your shop. The problem is, they are unable to locate it. As a result, it raised doubts and questioned whether your business does exist.
This is where outdoor signs enter. Outdoor signs function as advertisers for your business too. While we're in the new age of technological advancements utilized for advertising, traditional marketing strategies are still not replaced by digital and internet advertising entirely. Outdoor ads now presented through various mediums such as televisions, billboards, and exterior shop signage all over the world. Regardless of how big or small your business may be, there is no doubt that outdoor advertising can potentially bring out effective results.
We have listed all the information that you need to know about outdoor signs - their purpose, effectiveness, varieties, importance, and advantages. Furthermore, we also have outlined details for you to consider in getting a custom made metal business sign as compared to other materials.
Purpose
Below are some of the roles that your outdoor signs play in making sure your business stands out:
Catch attention - This is one of the essential functions of outdoor signs as any business cannot thrive without customers. Depending on the type of outdoor sign and the location where you'll display it, most people will take time to look at your ad if it effectively piques their attention.
Build their interest - Your words will make their mark on the minds of those who take a glimpse of your sign if you include adjectives that will spark their curiosity and desire to know what you're offering.
Transform into a landmark - Outshining other competitors and businesses is a possibility if you display an impactful custom made outdoor sign. People tend to remember the stores and their specific location when business owners show eye-catching design.
Increased familiarity - Your business will be remembered well even by those who haven't been your customers yet if they remember your shop location and the services you provide. Create an outdoor sign that would surely avert the gazes of many and build trust with future clients.
How is it useful?
Outdoor signs are 100% guaranteed to attract customers the best. Here's why:
Produces more sales - Your outdoor sign will serve as a continuous invitation that would likely gain your business more profitable by piquing their curiosity towards your services and encouraging them to enter your shop.
Avoids a bankrupt business - Customers tend to not trust shops with unreplaced worn-out outdoor signs for a couple of years because they can't depend on a company that doesn't give importance in maintaining their identity, let alone their business sign.
Permanence - Since people have less control over what they see in public, outdoor signs are more effective in conveying their message compared to other marketing forms such as advertisements in televisions, social media, and billboards. People may miss the ads showing on the televisions and smartphones, but with outdoor signs, these are present 24/7.
Types of Metal Signs
Finally, decided to avail of some outdoor signs for your business? You can start by checking various sign types below:
Hung - This sign is suitable for smaller shops because it doesn't take too much space and is practically applicable to any place despite the measurement of the area. 
Wall - Mostly popular with any type of business aside from its easy customization, you can also place it anywhere in your establishment without occupying too much space. You can establish your business identity best with this sign type.
Blade - These signs are common in coffee shops, parlors, and boutiques. Applicable for stores with second or third floors, this sign is connected on top of the storefront to gather attention.
Channel Letters - These are 3D custom made metal signs that help enhance your business's visibility.
Reverse Channel Letters - They appear similar to the channel letters but accompanied with backlights. These are purposely displayed in lobbies and storefronts to provide a professional ambiance and give off a luxurious feel upon entering the establishment.
High Rise - Primarily consists of channel letters placed on top of pillars for everyone to see. It is also visible in aerial view to give the impression that the entire location belongs to such a business.
Monument - Mostly seen in hotels, shopping malls,  parks, or recreational areas, these are signs that are elegant and formal, which advertise the name and type of business. These are partnered with landscapes and mini gardens.
Pylon - These are tall, attractive signs supported by poles that exhibit the current offers or services for the day and mostly seen in theater houses, gasoline stations, or medical clinics.
Importance
You probably need more reasons to convince you of getting an outdoor sign. We have them identified for you:
Brand recognition - Customized business outdoor signs help clients recall the name of your brand and other information placed in it. As a result of its unlimited public exposure, your target customers will gradually develop a sense of familiarity with the services you offer every time they pass by your shop.
Enhances reputation -  You begin to establish an impression with just your outdoor sign. Accept it or not; people will have their initial judgments towards your business with how you advertise your company publicly, especially if they have other matters to attend. A well-designed outdoor sign will lure new customers.
Improves commitment - The quality of your custom made outdoor sign will mirror your efforts in keeping your business together. Investing in the creation of your sign gives the public the perception that you're the hands-on type of entrepreneur and is meticulous in terms of handling your business. It would even bring them to admire you and trust in the services you're offering.
Advantages
Customizing metal outdoor signs for your business undoubtedly comprises several benefits that you may gain in the long run. The following are enumerated below:
A one-time investment - You will never regret spending your profit on personalizing outdoor metal signs to boost recognition for your business because it provides quality and affordability; you grasp the best of both benefits. It maximizes your money and does the effortless advertising for you that would result in customer impressions without having to replace them every single time.
No interference - It doesn't bring confusion to customers and overlap with other advertisements displayed publicly. Moreover, it doesn't require the assistance of technology or any person. Customers don't prefer overboard marketing strategies that invade their personal space.
Attracts customers of all age levels - Since your outdoor sign displayed in a public area, you should expect that it would bring an immediate impact to anyone in particular because everyone sees your sign. Outdoor advertising caters the young and old alike, unlike promotions done on the internet, which only focus on a specific age group.
Repetitive visits and impulse buying - Outdoor signs condition potential customers that you are offering them a good or service that they haven't thought of as a need and persuade them to grab the opportunity of availing it. These customers would soon share the experience with their relatives and friends and convince others to visit your store too. You would then be surprised by the increasing number of loyal customers coming in and out of your shop.
Allows you to personalize according to preference - Your custom made metal business sign should closely reflect your services. Unnecessary elements should not coincide with relevant information in your signage because it may make or break the customers' interest in your business. Unleash your creative side or consult with your team on producing one-of-a-kind signage that doesn't break free from your business values and objectives.
So, why custom made business metal signs as outdoor ads?
Never neglect the significance of your outdoor sign. All other marketing strategies may soon be outdated, but never with outdoor signs. Aside from initiating business identity, it will manifest the real essence of how your business came to be. Now, what are you waiting for? Invest in a custom made metal business sign and personalize it to your business accordingly today!