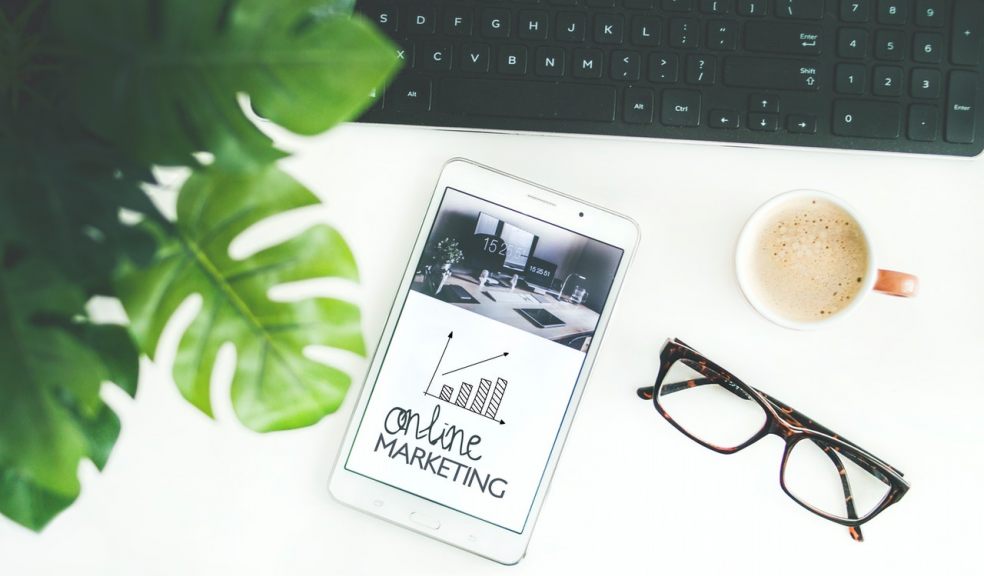 Guy Galboiz Marketing: How Online Marketing is Helping Businesses During COVID-19 Crisis
There are times when ignoring problems is enough to make them go away. However, the COVID-19 pandemic has become a major problem for businesses everywhere and it is not an issue that can be ignored. After all, it has changed the way business is executed in almost every part of the world. The rapid outbreak of the COVID-19, which is a contagious disease that's caused by the novel coronavirus, is now forcing businesses to look for new avenues to reach out to their clients and generate income. The traditional marketing methods that were used by businesses have been rendered useless and businesses are now leveraging online business marketing channels in their struggle for survival.
There are some businesses out there that are quite skilled in digital marketing, mostly because they have already been using it for years, but there are other businesses that barely know the basics of digital marketing. Guy Galboiz Marketing suggests that all businesses look into how they can use digital marketing during these trying times in order to continue running and even generate revenue. To do this, it is essential to first understand the basics and then figure out what steps to take.
What is Digital Marketing?
Digital marketing is an umbrella term that refers to all the marketing strategies, techniques and efforts that make use of the internet and other digital technology for promoting products and services. The term was first introduced in the 1990s and it didn't take long for this to become one of the most trending topics in the whole of the marketing industry.
The role of digital marketing had become common amongst businesses by the late 2,000s and they had registered their own domain names. Even digital technologies, such as mobile phones and desktop computers, had become widespread. Today, businesses worldwide are spending more than $100 billion on digital marketing alone and this figure is only expected to increase.
Traditional Marketing Vs Digital Marketing
Billboards, snail-mail, printed media and trade shows are some of the marketing channels that are part of traditional marketing. The one factor that's common amongst all traditional marketing channels is that they are able to convey the message of a brand loud and clear to a big audience and accomplish this in a non-interactive manner. On the other hand, digital marketing is interactional because it creates a channel for instant feedback. This can be seen in the form of clicks, views, likes, and retweets, comments and other actions.
In addition, these marketing methods are a lot more precise, giving businesses the opportunity to target every individual customer with a personalized message that can provide them with the best marketing results. This is quite similar to printing a unique magazine ad for every reader or airing different versions of the same commercial for every customer.
Why Digital Marketing has become Essential in this Pandemic?
Even though digital marketing offers a variety of benefits to businesses, a number of businesses have continued to rely solely on the traditional marketing methods until now. In every area, there are mom and pop and other small operations that solely depend on word-of-mouth marketing and referrals. On the other end, there are also B2B businesses, which exclusively attend exhibitions and trade shows for promoting their products and services. They are attended by businesses in the same industry. There are numerous small and medium-small sized businesses that fall between the two ends of the traditional marketing spectrum and they spend copious amounts of money on billboards and print advertising.
Hence, businesses that have chosen to stay faithful to traditional marketing so far are the ones that have been hit the hardest due to the coronavirus. Countries have implemented social distancing measures for slowing down the spread of the disease and it has caused a lot of problems for such businesses. These days, people are sheltering in place and have minimized their interactions with others as much as they can. This means that even the most attractive billboards have been rendered useless and the same applies to print ads.
No one is buying magazines anymore because they can read all the news they want on the internet without having to step outside their homes. Likewise, all major events for B2B companies that were scheduled for this year have either been cancelled by the organizers or postponed indefinitely and no one knows how long it will take for things to go back to normal.
Consequently, with all traditional marketing channels no longer working, businesses are wondering one important thing; how to communicate with their existing and any potential customers? According to Guy Galboiz, online or digital marketing is what they need to help them in such situations.
The Role of Digital Marketing in this Pandemic
Since hunkering down at home is the only solution for fighting the new virus at the moment, this is exactly what people are doing. To pass the time and for entertainment, most people have turned to the internet and are spending their time browsing the web, a fact that has been made obvious through statistics pertaining to web usage. As the novel coronavirus spread past the borders of China, there has been a significant increase in traffic to popular websites and mobile phone data usage has also shot up.
In order to stay connected with the outside world and to stay in touch with their loved ones, a lot of people are now using social media platforms. Almost all of these platforms have seen a prominent increase in user activity in the last few months. This has afforded a golden opportunity to digitally savvy businesses for delivering meaningful content to all users, something they crave in the time of crisis. There has been an increase in the number of companies want to create or update their websites, develop social media campaigns that are aimed at home-workers, introduce new e-commerce channels and use SEO and influencers for reaching new audiences.
But, what about businesses that have no previous experience with digital marketing? What should they do? Guy Galboiz Marketing suggests that it is time for them to reallocate their marketing budgets and to now embrace the horde of digital marketing channels that can be used nowadays. A lot of businesses are apprehensive of this idea because they believe it is very difficult, but the good news is that it is not as complicated as you may believe and the results are almost instantaneous.
Getting Started with Digital Marketing
In many ways, getting started with digital marketing has never been easier as there is a wide variety of channels that can be used by businesses. What do businesses need to do? Let's take a look:
Tip 1: Speaking to Customers
First things first, Guy Galboiz recommends that businesses should start a dialogue with their customers during this crisis and keep it going. Businesses that never asked for email addresses, created a database or regularly engaged with their followers, it is time for them to start building connections that are vital for business continuity in today's times. Some of the steps that can be taken in this regard are:
Get in touch via email. Any business that has had their product or service delivery affected due to COVID-19, should get in touch with customers via email. They should use it for explaining to them how their operations have been affected and what measures are being taken to keep things running. For instance, you could be offering certain services via video or providing curbside pickup.
Update your existing newsletter about changes related to COVID-19. If your business already has an existing newsletter, you can take advantage of it for alerting your subscribers about any changes related to coronavirus.
Announce on your social media profiles. As per Guy Galboiz Marketing, businesses should also put up a public post on their Instagram and Facebook pages to update their customers who many not read emails or haven't subscribed to your newsletter.
Tip 2: Working on the Website
While the novel coronavirus continues to wreak havoc all over the world, it is an opportune time for businesses to consider investing their funds in long-term investment channels, especially if they can shuffle their marketing budget in that direction. The world has become uncertain and noisy right now, which means it is best to forego outbound tactics and focus more on developing your inbound assets like the business blog or website. Some of the things that can be done to improve the website are:
Make an announcement on the website's homepage that the business is there to support its customers. Create an FAQ section and provide a link to it where customers will be able to get additional information about delivery methods and service hours.
Guy Galboiz Marketing also recommends that you update product or service pages with new descriptions and pictures. It is also a good idea to offer temporary discounts or specials for encouraging more people to place an order.
It is also wise to set up an e-commerce system for accepting online orders. There are plenty of online platforms that can be used by small businesses for e-commerce purposes like Etsy and Shopify or you can also setup your own. You can also setup a business account on PayPal for encouraging sales as plenty of people use this method.
Businesses that have used a storefront for selling products traditionally may question the effectiveness of developing a digital asset like an online store because they think they will not be able to compete with larger stores like Amazon. But, with the COVID-19 crises, as mentioned earlier, there has been an increase in social media activity and a surge in online shopping. E-commerce giants like Amazon are also struggling to deliver orders and customers are not happy about this. Thus, if they find an independent business selling what they want and they will be able to get it quickly, then they will not hesitate to switch.
Tip 3: Start with SEO marketing
Coronavirus has brought about many changes in our lives and one of them is how people shop. Almost 47% of people are avoiding going to shopping centers and malls. In contrast, SEO or Search Engine Optimization, seems to be experiencing a strong uptick and a number of brands have reported a major increase in their visibility in organic search. According to Guy Galboiz Marketing, there is one takeaway from this; it is time to invest more in SEO and not cut back on it. After all, it is one of the most cost-effective tactics in the world of digital marketing and it can also deliver excellent results.
Guy Galboiz Marketing has recommended some of the following steps for developing your own SEO strategy during COVID-19:
Posting content that can help build trust. Social distancing, self-isolation, and other measures taken for battling COVID-19 have made people quite cynical. Therefore, they are not relying on the word of businesses that don't keep their promises. Businesses should make it a priority to craft brand messages in such a manner that they inform, educate and reassure your clientele rather than blatantly demanding them to make a purchase.
Managing the business's web presence proactively. Google places a lot of emphasis on trustworthiness and this is one of the top reasons why it is vital for businesses to manage their online brands carefully. Guy Galboiz Marketing recommends that you keep your Google My Business page updated, monitor the different sources of traffic, update your product availability and keep customer data secure in order to create a trustworthy business.
Tip 4: Developing a social media presence
When it comes to social media accounts of your business, it is time to ramp up the conversations and the content. As social distancing and self-isolation have become the norm nowadays, more and more people are getting the latest news online, seeking information and even entertaining themselves. A survey conducted in March 2020 of US social media users showed that 43.1% of the people tended to use Instagram more when confined to their homes whereas 62.3% and 63.7% stated that their use of Facebook and YouTube would increase.
The numbers indicate that it is a prime opportunity for a business to promote their accounts by posting useful content that is not aiming for a hard sell. The purpose is to create an online following and the best way to make it happen is:
Post some humorous content, such as memes or funny videos.
Share useful tips with your followers like how to save money on grocery bills or how to be more productive when working from home.
Form a strategic partnership with an influencer. According to studies, 63% of the people rely on influencers more than they do on brands. Due to the COVID-19 cutbacks, a lot of influencers across a number of industries, are now offering their services at very reasonable prices due to all the cutbacks.
As per Guy Galboiz Marketing, it will only take a little effort and cost, but it will give good results to the business and they will continue to benefit even after the lockdown is over.
Tip 5: Creating online advertisement campaigns
Businesses that have thrived for long through word-of-mouth marketing might find the idea of running an online campaign extremely daunting. Sure, they could try asking their friends and family to spread the word that they are still in business, but the news can spread a lot faster and far wider with an online campaign, and with a lot less effort. Some of the steps that can be taken to start an online campaign are:
Pay-Per-Click (PPC) is an advertising strategy that allows businesses to incorporate ads in search engine results for their selected keywords and they have to bid on them for getting placement. Social media ads and Google Ads are the most common options available. These days, Google's smart bidding strategies are being used by advertisers as they take advantage of machine learning for optimizing their bids for conversion.
The smart bidding process uses context hints like content, time and user device for determining the chances of conversion and then comes up with a suitable bidding strategy. Due to this automation, it is recommended as a tool for new advertisers or people who are managing multiple campaigns.
Even though it is regarded as an indirect form of marketing, there is no denying that content marketing can prove to be a very effective way of connecting with your target audience. Experts like Guy Galboiz Marketing indicate that when businesses craft and share insightful and interesting videos, infographics, blogs and other content, people will be more likely to trust the brand and engage with it. However, the content needs to be regularly updated in order to stay relevant.
Whether they are in digital or print form, it is understood that most customers are unable to resist coupons and this is why they are considered a vital marketing tool. Businesses can design and give out their own coupons through several services that exist these days. Different codes can be used for different advertising campaign and businesses can track which ones are the most effective.
Even the most niche and smallest businesses can easily conduct successful online marketing campaigns. By opting for reliable strategies and following through on all the leads that are generated, any business can come up with an affordable campaign that can provide a substantial ROI.
No matter what digital marketing strategy or channel you decide to use, it is essential to remember what customers are expecting from the business during a crisis like this one. You should then adjust your digital marketing strategies accordingly. Firstly, a business should be mindful of their tone and avoid being appropriately casual or humorous. Even a well-meaning joke could be offensive to customers who are suffering due to the pandemic. Instead, businesses should be helpful, positive and inspirational. Unless your business has been deemed essential, your focus should be on delivering value to your community.
If you just seek conversions, it can end up turning customers against you and lead to a huge online backlash. Lastly, it is also important that businesses don't promise something they cannot deliver. The entire global economy has been disrupted by the COVID-19 pandemic. Therefore, a business doesn't need to hide the fact that they cannot deliver products or services like normal and delays are to be expected. When these digital marketing tactics are kept in mind, you will be able to launch a successful digital marketing campaign and make the most of your existing situation.
The Future of Online Business Marketing
The sad reality is that the novel coronavirus is not going to disappear anytime soon. According to leading experts, things will not get back to normal until 2021 as it will take some time for people to build herd immunity and to develop a cure or an effective vaccine. For this reason alone, online business marketing will continue to gain more and more importance for the next few months. Businesses that hadn't adopted most digital marketing strategies and channels up till now will need to come to terms with this fact that digital marketing is the future for now and they need to act before it is too late.
Guy Galboiz Marketing and other experts have said that businesses adopting digital marketing right away will have the best chance of surviving this crisis.
Conclusion
The year 2020 is undoubtedly going down in history as the year everything changed. A multitude of businesses will also remember it as the year when traditional marketing was rendered ineffective and digital marketing came on in full force. It is now the time for businesses to start working on improving their online business marketing strategies and prepare themselves for doing business in this new and virus-conscious environment because things are not likely to go back to normal any time soon. It will still take some time and businesses that want to survive will have to adapt.