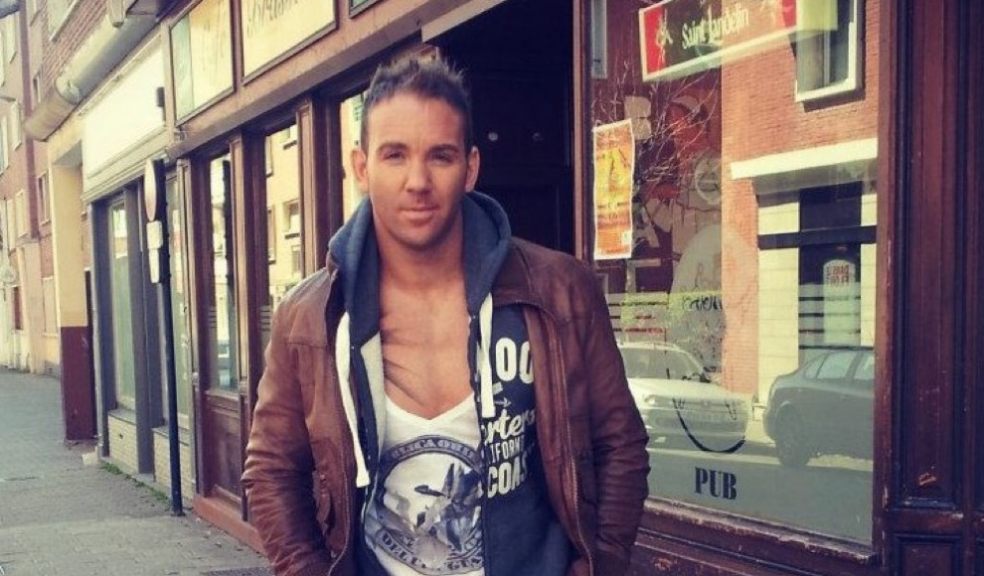 James Hopkins: How I Started a Business
National Association of Building Contractors is the one of the UK's fastest growing Trade Associations. 
National Association of Building Contractors is a growing tech community in the South West England, CEO, James Hopkins founded the business on the belief that all businesses, regardless of their size should be able to leverage the power of technology to enable them to thrive. This customer focused strategy has propelled huge growth.
James continues, before each of us leaves this world, there's a very strong chance we will try to start our own business at least once.
I talk to so many wannabe entrepreneurs who have an idea or a passion that they want to turn into a business, yet they never take action. It's been three years since my last business venture. I know what this feeling of wanting to begin a business is like because it's plagued my thoughts for so long.
I've always had that spark in my brain that says "James, you love this passion of yours. Go and start a business and earn a living from it!"
I have ignored this bright spark for so long. I've made excuses. I've procrastinated. I've told myself I wasn't good enough.
Then finally, a couple of months ago, I said to myself "SCREW IT! I'M STARTING MY BUSINESS."
Here's what I did to start my business:
Make a loss if you have to in the beginning to get a free education.
The first client I brought on made a loss. At the end of the consulting, I figured out I didn't charge enough. This is perfect because I basically bought my first client and got a free education at the same time. The lessons my first client taught me were what I used to base my entire business on.
Rather than overthink the idea of a business, I decided to experiment by actually creating one and attempting to find a business model. The truth is you don't need to know anything to start a business. As long as you can charge money for what you're going to do, you'll learn the rest from experience.
If you have no ideas at all, then ask yourself "What can I coach people on?"
Not everyone has a business idea they want to pursue. Some people just know they want to start a business. This was the same for me. I knew I wanted a business, but I had no idea what it was going to do. Then I went to an event and the speaker said that all of us could coach somebody, on something.
So I asked myself the same question and the answer I got back was social media and life. They are the two things I can coach everybody on. They are also the two things I'm passionate about. For you, the seed to your business starts with this same question.
While you may not become a coach, knowing what you can teach people will lead to knowing what you're passionate about and are motivated to do for free.
Your first client gives you the confidence.
Winning the first client gave me the confidence to pursue my business. Getting a client is the best way to back yourself and motivate yourself to avoid procrastination and keep going with your business venture.
"It's harder to fail when you have a client depending on you"
Forget business cards and websites.
I meet so many entrepreneurs in the making who spend hours creating websites, designing logos and even printing business cards (maybe they haven't heard of LinkedIn). None of these activities will get your business started or give you the motivation you need.
Having the skill to sell yourself and start charging for something, anything, is how you start a business. A business is only a business when it has money coming in the door.
Acting as if your business has existed for years is how you give your early clients the confidence to try you out and see if your business can serve their needs.
Ask yourself, "What's the worst that can happen?"
This question will help you mitigate the risks that are buzzing around in your head and preventing you from starting a business. When I asked this question during the startup of my business a few months back, I realized that the worst that could happen is I disappoint a few clients.
By asking this question, you figure out that there are no life-threatening consequences to giving a business a go.
Ask yourself, "What would this look like if it were insanely easy?"
The temptation with a new business idea is to make it complex and overthink it. This is what so many wannabe entrepreneurs do and it's a disaster. Asking yourself "What would this look like if it were easy?" helps you to chunk down in your head what you want to do.
Making something easy by default makes it doable to get started. If something is really easy, then it's pretty hard not to give it a go. With my new business, easy looked like this:
– No website
– One service
– One customer
– Using my existing services like Zoom to enable the business
– Only doing it part time for one hour a week
With these boundaries in place, there was no way I was not going to follow through. I knew that if I wouldn't do one hour a week of my new business, then I'd never do it seriously, or even at all.
Add your business into conversations you have with everybody.
I get messages on social media and emails all the time asking how I'm doing and what I'm working on. In every conversation during the early weeks of my business, I added in one phrase: "I've started a business."
I didn't say what it was. It was only natural people would ask, and I'd politely answer them. By using this approach, you're not selling and you get to test your idea with real people who could become customers. Some of these conversations ended up in them becoming clients.
Always do it as a side hustle to start with.
The reason we procrastinate on our business ideas is that we have heaps of fear about what we're going to do. A lot of this fear comes from the misconception that you need to quit your job or primary income source to start. You don't.
Giving up your primary income source is the worst thing you can do. You don't even know if your business will work or whether you'll like it. Plus 90% of businesses fail in the first five years. That's why I committed to only 10 hours per week to put myself to the entrepreneur test yet again.
Starting your business as a side hustle lets you find your niche and learn what your business will become. In the early days, your business will change lots of times, so you don't want to bet your life savings on it until you are solid in your approach.
Again, by making my business a side hustle to begin with, I removed the fear, gave myself room to explore and allowed myself to fail. I'd suggest this approach for anyone wanting to start a business.
It's so much easier this way which means your chances of success are higher. The worst case is you end up with a part-time business which gives you a second income. That's not a bad result either.
So why can't you start a business and stop procrastinating again?