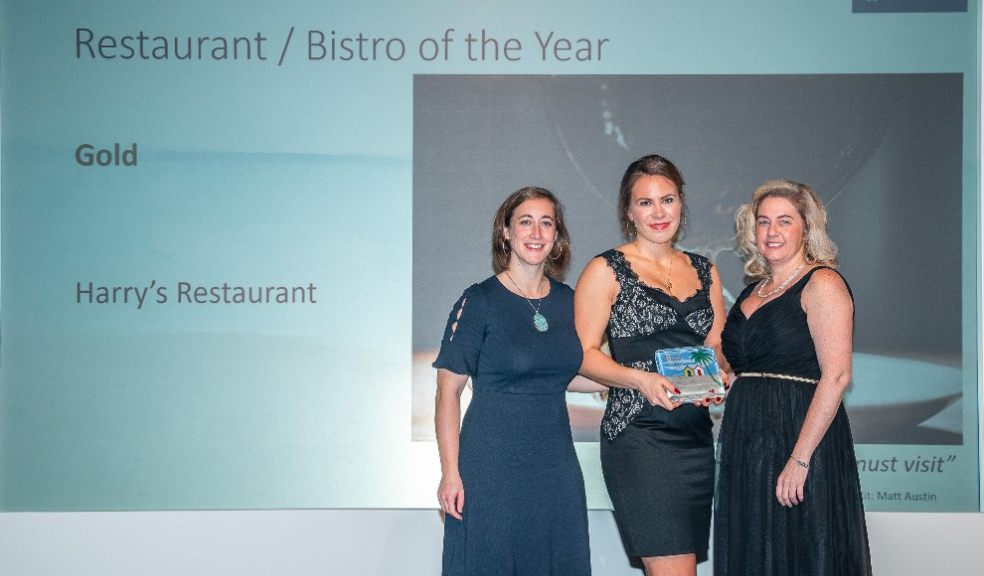 Harry's Restaurant bags gold in the Devon Tourism Awards
Samantha and team are celebrating today having scooped Gold for the Restaurant/Bistro Of The Year category in the prestigious Devon Tourism Awards last night, 28th November 2019. 

The 10th Devon Tourism Awards saw a record of 240 entries across 27 different categories, with 167 receiving judge visits as part of a comprehensive judging process, including Harry's. 
Facing tough competition from four top restaurants across Devon, Harry's added to Exeter's number of wins, with three other Exeter businesses scooping awards on the evening. 

Chef Proprietor, Samantha Pounds says: "We are absolutely over the moon to be recognised for this prestigious award, and against such tough competition, too. Without the support of our dedicated team and wonderful customers, this wouldn't have been possible. We're proud of the reputation Harry's has for being an independent, family-run restaurant in Exeter and we hope to continue pleasing the palates of both new and familiar faces!"

The Devon Tourism Awards 2019 Judges described Harry's as "A gem - an absolute must visit."

Commenting after the Awards, organiser Robin Barker said: "The Devon Tourism Awards have been an extraordinary success story, helping hundreds of tourism businesses of all sizes to excel and gain the recognition they deserve. I am humbled to be part of it – and congratulate everyone for their innovation, passion and sheer hard work."

The full list of Winners and Commended can be found HERE.