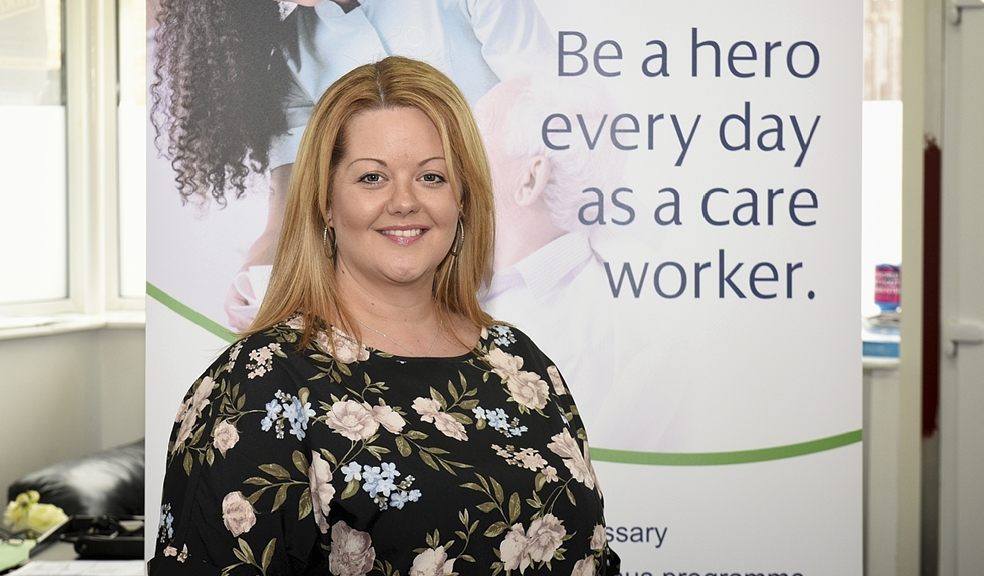 Guardian Homecare supports 'Every Day is Different' campaign
A SOUTH Devon care provider says it will be supporting the Department of Health and Social Care's recently launched recruitment campaign aiming to attract much-needed staff to the care sector (May 2019).
Guardian Homecare, which has offices and teams in Exeter, says any campaign that brings more people into the industry and promotes care as a rewarding career is heartily welcomed.
Manager for Guardian Homecare, Catherine Porter said: "As part of our recruitment process, we're always keen to make sure people understand that while it isn't easy work, caring can be very rewarding and fulfilling, and it is great to now have a government campaign to help back up what we've always known."
The national recruitment campaign will help to fill 110,000 vacancies currently in the social care sector. It aims to show how rewarding social care careers can be and highlight the opportunities for progression and professional development.
It will feature real care workers in adverts and on social media and the people they support.
The campaign will also focus on attracting people aged 20 to 39, as research suggests this age group is most likely to consider a role in social care.
More than 1.45 million people work in the sector at the moment, but it is predicted an additional 650,000 workers will be needed by 2035 to keep up with the rising numbers of people aged 65 and above.
Catherine added: "The campaign will highlight the range of roles within the sector, which is great as many people are under the impression that there are only general carer roles available. However, this is not the case, there is in fact a lot of training available and people can work in a variety of different positions, from supporting the elderly and vulnerable, to working with those with a physical disability, autism, dementia or a mental health condition.
"It's great that the campaign will feature real case studies, as it's so important for people thinking about joining the industry to see what it is really like from someone who has been there and done it themselves. That way they can get a real feel for it.
"It's certainly true that every day is different when working in care and this is what makes it one of the most interesting and worthwhile jobs you can have. The care industry is critically short-staffed, so we're really pleased to see this campaign helping to spread the word about working in care and we hope it will attract potential new recruits."
Guardian Homecare delivers personalised home care supporting people wishing to stay living safely and comfortably in their own homes in south Devon.
It says, despite the current culture of change in the fast-paced world of employment, care gives people the chance to create a worthwhile career for themselves that has longevity and security. If people are looking for a job for life with training and career advancement opportunities, then it is one of the few sectors that can offer this, says Guardian Homecare.
Catherine continued: "Although we have a team of nearly 200 carers already in Devon we're looking currently for more recruits and are keen to hear from people who are honest, committed, reliable and caring.
"We offer new recruits a five-day training induction and a 12-week onboard programme working towards a care certificate. We also offer flexible working hours, both full and part-time, as well as competitive wages and generous holiday allocation.
"It is a great opportunity for people to achieve a recognised qualification and they'll also be able to have access to exclusive discounts online and in-store from retailers including Tesco, Primark and Argos."
Guardian Homecare offers training and the opportunity for internal advancement. Anyone who joins the team is creating a career path using the different qualifications they can achieve.
New recruits are given free uniforms, access to national staff discount scheme for many major brands, as well as 28 days paid holiday, paid travel between calls and paid mileage.
Anyone interested in a position should call Guardian Homecare on 01392 537090 or drop in at its Matford Business Park office in Exeter, during normal office hours for an informal chat. Alternatively, please visit www.guardianhomecare.org.uk.